SWALLOW THEIR SOULS!!! Viegar support guide
by Lukipop
[2.5a] Veigar Guide - SWALLOW THEIR SOULS!!! Viegar support guide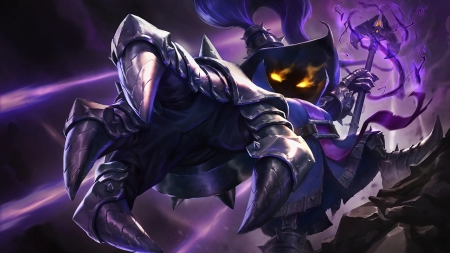 Patch 2.5a
December 11, 2021 12:13
SWALLOW THEIR SOULS!!! Viegar support guide
Learn how to poke, trap, position and finish off enemies with a champion that gets stronger as the game goes on.
Pros
Has very good damage and scaling.
Becomes an incredible AP damage carry if properly scaled into the game.
Has arguably one of the strongest area denial abilities in the game.
Wierdly cute.
Cons
Very squishy and 3/4 of his abilities are pure damage with no utility.
His cage has a fairly long cooldown, especially in early game.
One of his passive components require him to last-hit minions, making it useless when played as a support.
Pretty sadistic for someone so cute.
Veigar Build
Best Build Guide for Veigar
Starting Items


Core Items





For spammers

Against healing

Item Build Description
Additional information on the items
So there is something that we do need to talk about, and that is building tank items for

Veigar . You might have seen people who play him on the middle lane build items like

Dead Man's Plate to have more defense and move faster. Now this is not wrong, but the reason why they have the privilege to do so is because they can fully utilize his passive. Viegar gets bonus max AP by three ways: Hitting enemy champions, killing or assisting in taking them down, and last hitting minions with abilities. Now, let me show you why the last method is the most effective for viegar players to stack AP:
Lets assume a situtation until the first drake, which is at 4 minutes. You play as viegar, you have a minion wave with 4 minions every 30 seconds. For every 8 minions, you manage to last hit 7. Every two waves, you got an attack on the enemy, and until the first drake you somehow managed to get a kill and an assist (and I'm being optimistic here). 
There are a total of 8 waves that came until the first drake. Now let's calculate how many stacks you got from each source: 4 AP from hitting the enemy champions, 10 AP for the kill and assist, and 28 AP from last hitting the minions.
The point is clear: Last hitting minions is the MAIN source in which

Veigar stacks AP, and when you play as a support, you NEVER steal CS from your team. That's why building tank items as

Veigar support is something I believe is not optimal, since you will have less AP to actually impact a fight. That's why we will build items that have AP, but are also affordable and not to fancy. 
For boots, I reccommand having

Ionian Boots of Lucidity and for the enchant, get either [stasis enchant] or [locket enchant], depending how safe you actually feel.
Veigar Runes
Best Runes for Veigar
Keystone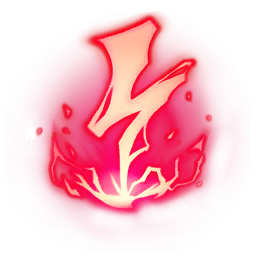 Electrocute
Domination

Brutal
Resolve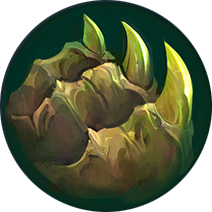 Bone Plating
Inspiration

Manaflow Band
Keystone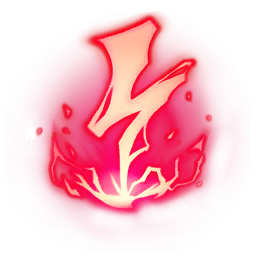 Electrocute
Domination

Weakness
Resolve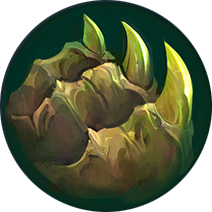 Bone Plating
Inspiration

Pathfinder
Both rune sets can be good for

Veigar .

Manaflow Band will allow you to spam better if your not holding

Archangel's Staff , and

Pathfinder will help you roam easier.
Skill Order
How to distribute skill points





Summoner Spells
When to take which summoners
Flash
Best spell to ever exist.
Exhaust
Good against all-in champions (AHEM AHEM DIANA AHEM AHEM).
Heal
Good for safer laning and comps with little burst damage.
Ignite
In my opinion, this spell is not optimal, as viegar has an ult that is ment to finish off enemies anyway. It also requires you to be at a relative close range, which can get dangerous.
Combos
Learn how to maximize the champions potential

3rd

2nd

1st
When stunning an enemy, use

Dark Matter first since it takes time to cast, then use

Baleful Strike .

3rd

2nd

1st

Ult
If everything goes as planned, this should finish off enemies pretty easily. 
Veigar Matchups & Counters
Detailed information on how to play matchups and counters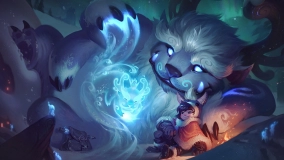 Easy
Nunu & Willump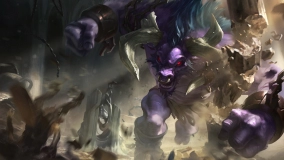 Medium
Alistar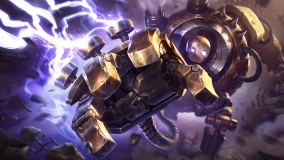 Hard
Blitzcrank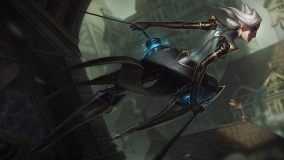 Hard
Camille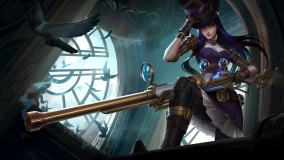 Hard
Caitlyn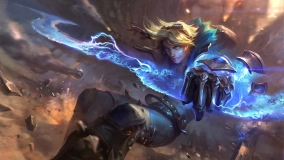 Hard
Ezreal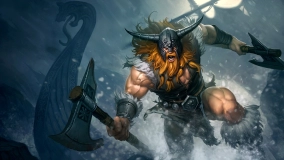 Hard
Olaf
Its pretty easy to keep him at bay with

Event Horizon since he just runs at you with a snowball.
How to be evil
1. Remember that

Dark Matter gives vision. Use it to scan bushes and dark places.
2. You can use

Event Horizon and hit the enemy with the edges of the cage when casting if he's already CC'd, as he will be stunned again after.
3. You don't have to use

Event Horizon just to stun; It's also a very effective tool for blocking entries.
4.Save your

Primordial Burst for enemies with low Health, as it deals more damage the lower they are.
5. Keep thinking about new and evil ideas on how to win the game, even if you are behind.
Comments
Look at the nice things other people said!