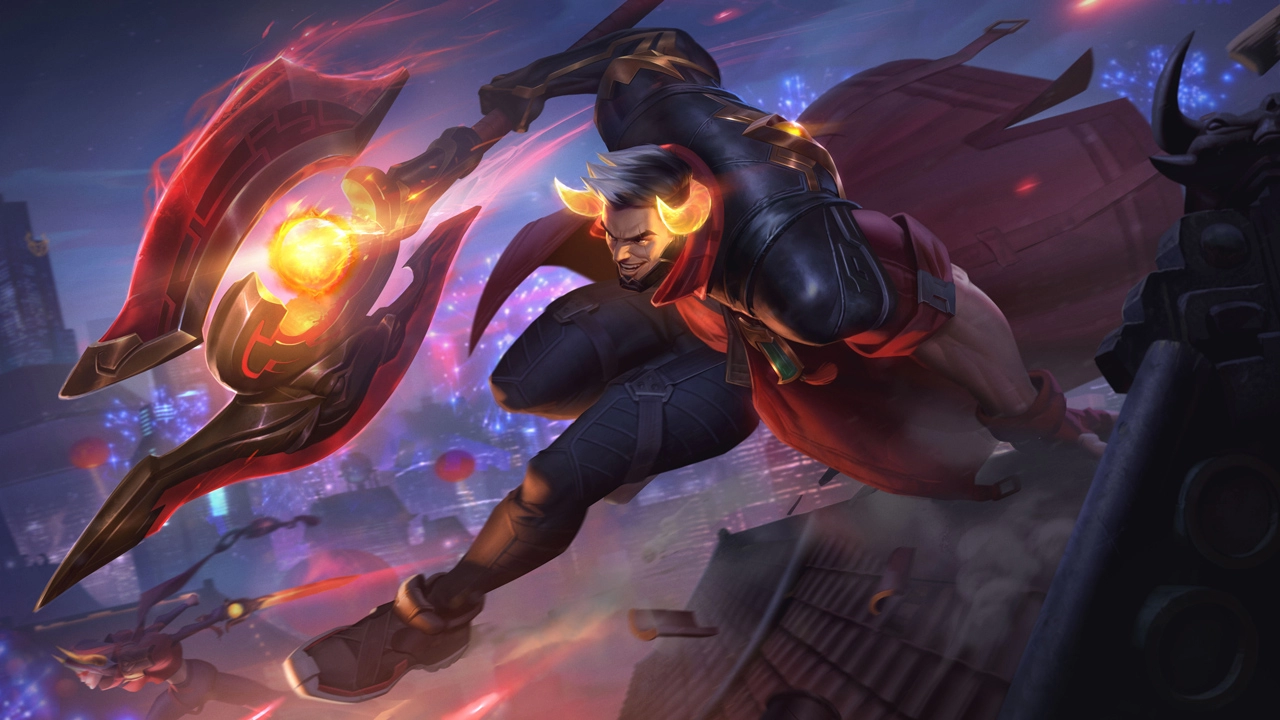 Darius ~ Strength Above All!
by SilverNova
[2.6a] Darius Guide - Darius ~ Strength Above All!
Darius is very strong atm, so abuse the living hell out of him. He is as FREE ELO as any champion can possibly become.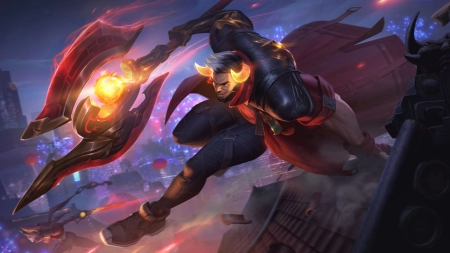 Patch 2.6a
February 05, 2022 19:56
Darius ~ Strength Above All!
A Baron Lane Darius Guide! Includes aggressive and defensive styles, as well as information about pushing and teaming. Learn how to decimate your opponents by smashing their dense skulls into the ground. Come on and slam!
Darius Build
Best Build Guide for Darius
Starting Items


first recall



default build (bruiser)






vampiric build (more ad/lifesteal)






flexible items




Boots



Item Build Description
Additional information on the items
Typically you go for a BRUISER build when your team doesn't have a tank. This allows you to be a front-line threat with

Glorious Enchant and

Dead Man's Plate . You can walk up, hook someone with

Apprehend and initiate a fight.
The OFFENSIVE build is more fitting if your team already has a lot of meat, e.g.

Alistar support,

Dr. Mundo jungle or

Malphite mid. Keep in mind that this a very risky build. You don't have a lot of health, and rely a lot on dealing damage to survive. If you get stunned or nuked, there's very little you will be able to do.
Starting Items
First Recall
Default Build (Bruiser)
Vampiric Build (AD)
Flexible Items
Boots
Darius Runes
Best Runes for Darius
Keystone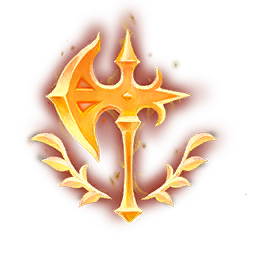 Conqueror
Domination

Gathering Storm
Resolve

Conditioning
Inspiration

Sweet Tooth
Conquerer
The only rune that fits Darius. It stacks, like your passive, allowing you to get stronger the longer a fight lasts. Also useful as you can apply many stacks with Decimate
Gathering Storm
A good rune that scales with the game, allowing you to have pressure at all times
Conditioning/ Hunter Titan / Spirit Walker
Conditioning to round out your resistances. Useful for a team or enemies with mixed damage (E.g. Kennen).
Hunter Titan is good if the enemies have a lot of stuns. Gives you health and tenacity, allowing for different boots
Spirit Walker is powerful against enemies with slows like Olaf and Nasus. Lets you press them even further
Sweet tooth
A really good rune that gives you more lane sustain and extra gold. The rest are irrelevant for Darius.
Skill Order
How to distribute skill points





Combos
Learn how to maximize the champions potential


2nd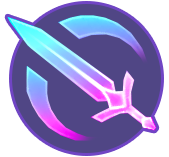 AA

1st

3rd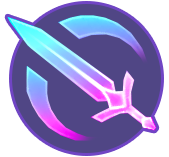 AA

Ult
Combo used in order to catch up to people

3rd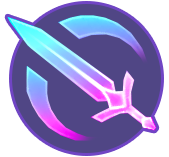 AA

2nd

1st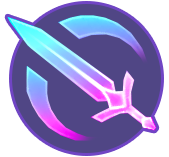 AA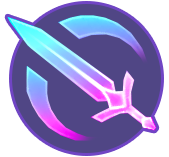 AA

Ult
Lane trading combo for killing someone

3rd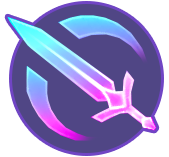 AA

2nd

1st
Basic combo to trade with your opponent
Darius Matchups & Counters
Detailed information on how to play matchups and counters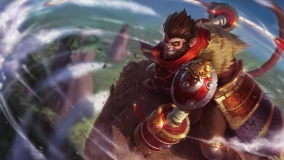 Easy
Wukong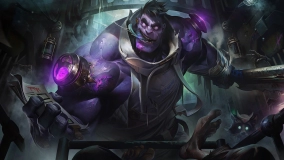 Easy
Dr. Mundo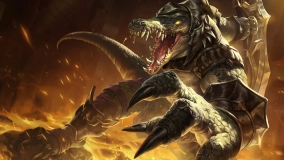 Easy
Renekton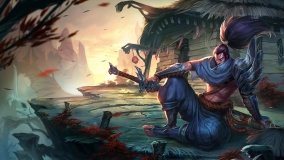 Easy
Yasuo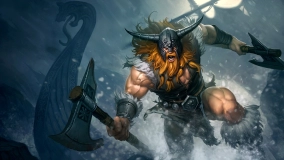 Easy
Olaf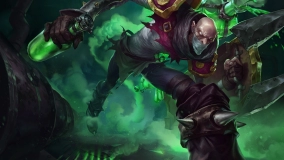 Easy
Singed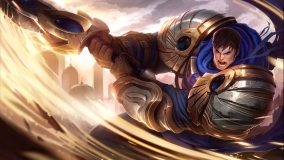 Easy
Garen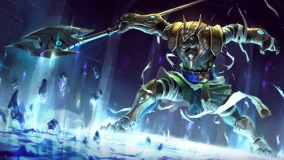 Easy
Nasus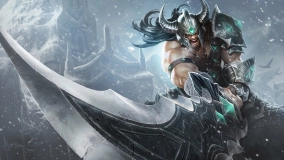 Easy
Tryndamere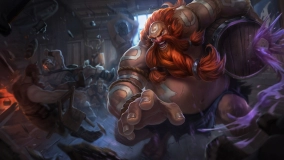 Medium
Gragas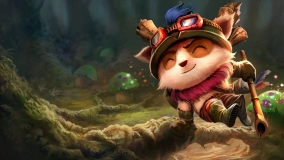 Medium
Teemo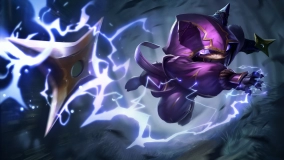 Medium
Kennen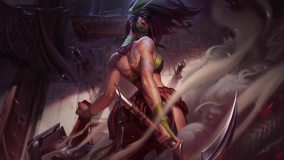 Hard
Akali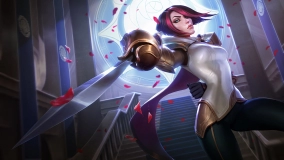 Hard
Fiora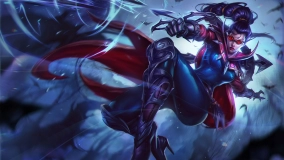 Hard
Vayne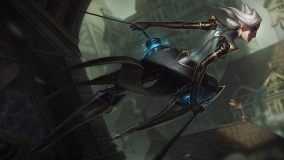 Skill
Camille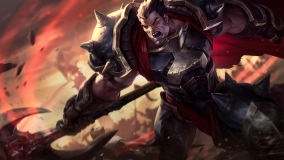 Skill
Darius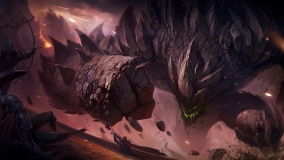 Skill
Malphite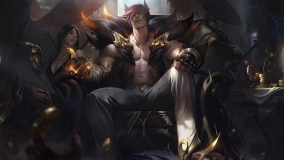 Skill
Sett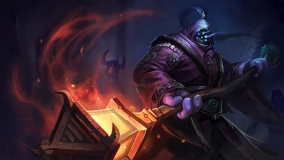 Skill
Jax
Don't take free poke, and try to get 5 stacks. That's it.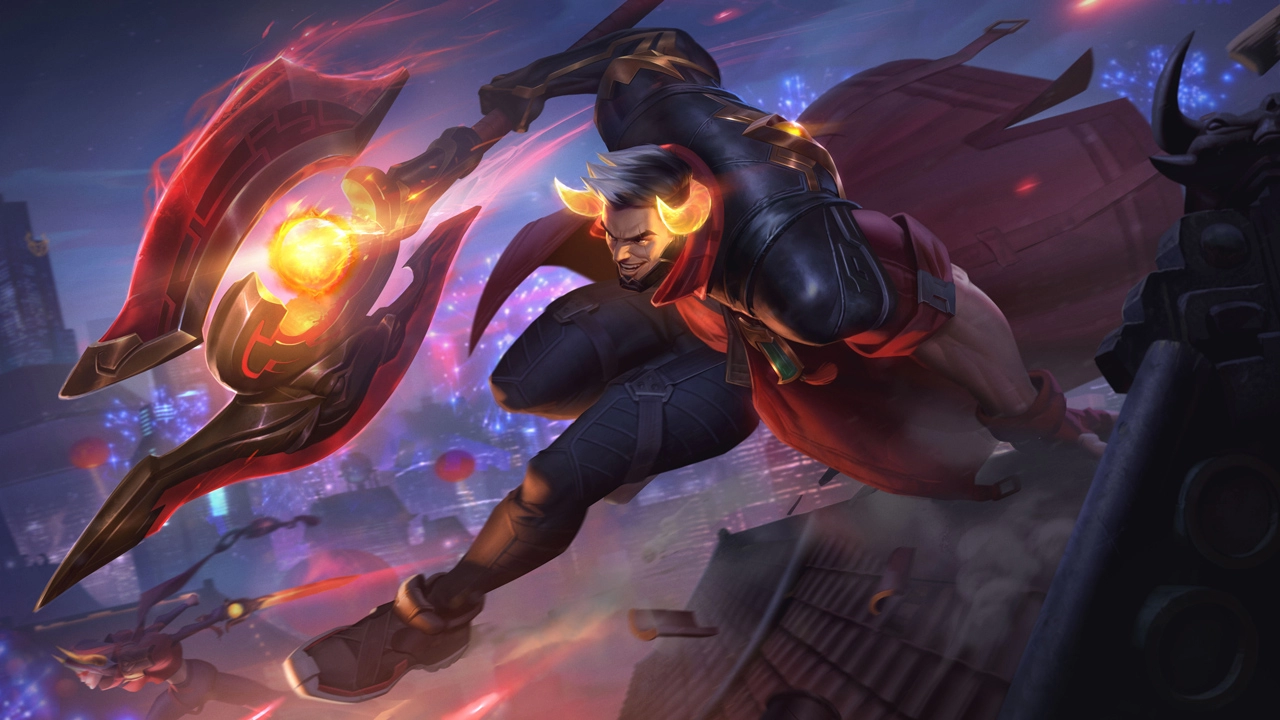 Ability Tips & Tricks
This ability gives darius a stack every time he lands an auto-attack on enemy champions or hits with his Crippling Strike or the outer blade of Decimate .When fully stacked, he gets extra attack damage. Because of this ability, Darius doesn't need a lot of damage and is therefore typically built as a bruiser.
Your main trading ability. Useful for clearing big waves, poking laners and applying your passive on multiple targets while getting healed. This is the bread and butter to becoming a strong darius player.
Useful tip is to use Q + Flash to quickly land it on your enemies without them expecting it.
Super powerful ability after you get Sheen you can pull in enemies, land an attack and then use this ability with your Q to deal tons of damage. This ability also grants you 25 attack range, so you can use it for enemies trying to escape you.
Landing this ability is vital for your survival. You can use it to pull enemies while they are performing an action, like Hookshot , Lunge and Spirit Rush . Use this ability to catch enemies running away from you, or to start a fight.
Has somewhat medium-range, allowing you to close gaps after a fight. Killing an enemy with this ability will instantly refresh the cooldown, allowing you to further dunk your opponents.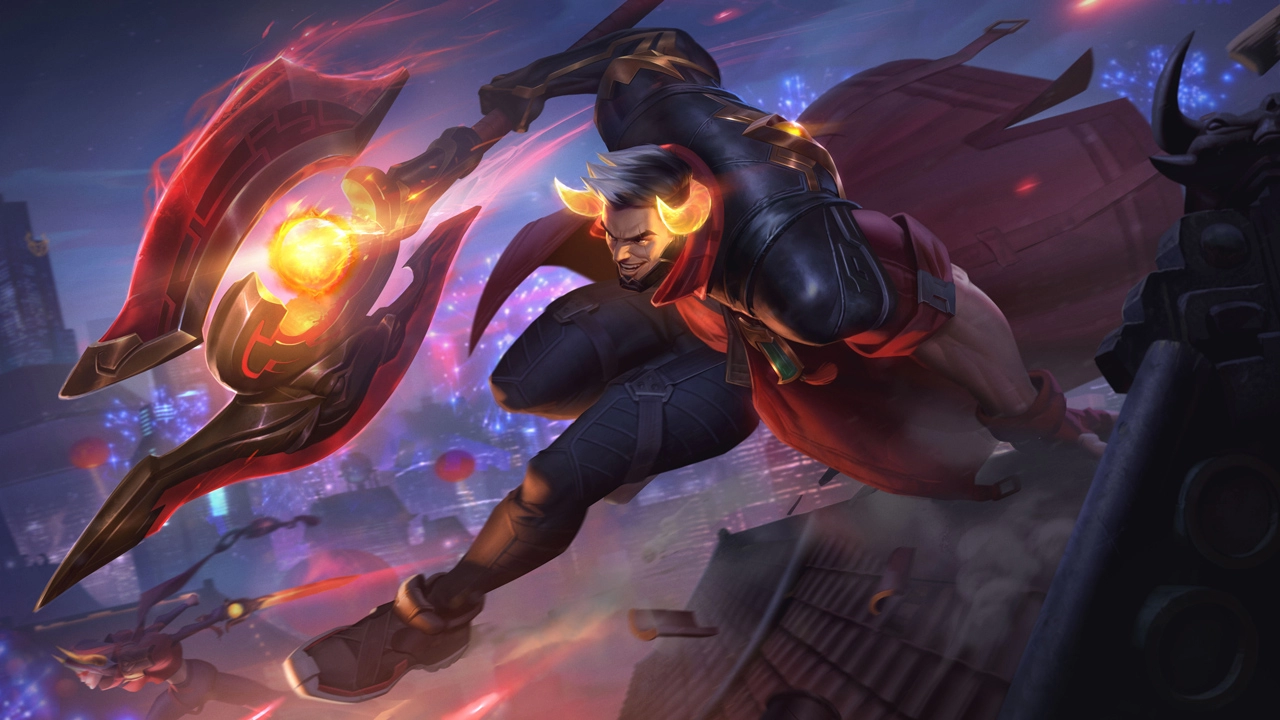 Strengths & Weaknesses
Strengths
Can potentially deal incredible amounts of damage.
Difficult to kill due to his tankiness.
Can win entire teamfights singlehandedly. 
Is very good at exploiting mistakes.
Can turn a gank into a Double Kill. 
Snowballs hard and can be used to win any lane if played correctly 
Can easily come back into the game off of a single teamfight. He may be down, but he is never out.
Weaknesses
Immobile and very easy to kite.
Missing E can sometimes mean certain death in some lanes.
Very difficult to play vs high elo toplaners.
Not a good tank.
Has mediocre peel.
Can be killed very quickly if he misses Q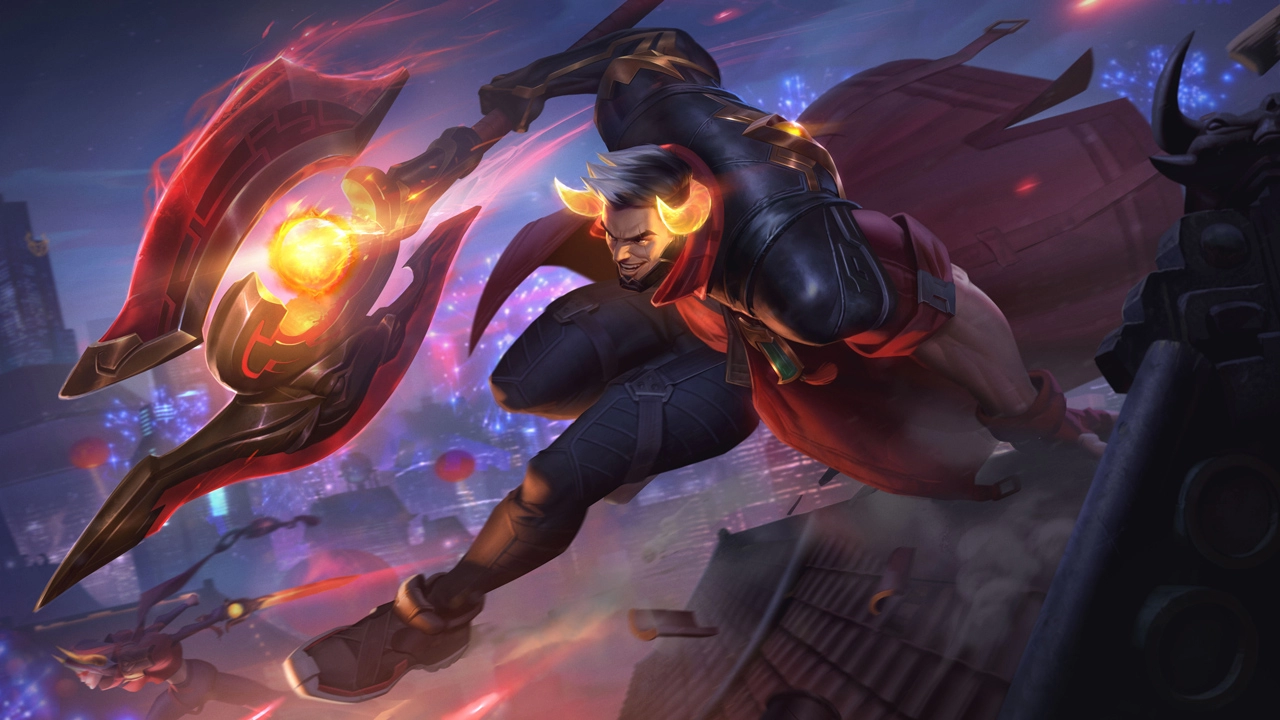 Useful Video
Comments
Look at the nice things other people said!