A Baron Lane Jax Guide! [V2.3]
by DumbNoobHuman
[2.4b] A Baron Lane Jax Guide! [V2.3]
Jax got a huge buffs this patch.
Patch 2.4b
October 12, 2021 10:41
A Baron Lane Jax Guide! [V2.3]
Not everything, but basic things you need to know when starting to play Jax!
Pros
Can duel almost all champions in mid and late game because Jax relies on basic attacks to deal damage and also can dodge auto-attacks with his 3rd ability.
Has a great toughness and damage.
Has a gap closer and auto-attack reset.
Fast at pushing turrets.
Strong in extended fights.
Has a very simple kit overall.
Cons
Very little AOE.
Vulnerable against Crowd Controls.
Sometimes can be bad during teamfights.
Can be more squishy when the duration of his ult and his 3rd ability wear off.
Can be kited easily and bad against champions that have high mobility.
Jax Build
Best Build Guide for Jax
Starting Items


Trinity Force

SITUATIONAL ITEMS






ALSO SITUATIONAL ITEMS






Example Build (Offensive)






Example Build (Tanky)






Item Build Description
Additional information on the items
ITEMIZATION
Jax is a tanky skirmisher hybrid. Jax should build 2-3 offensive items, and also 2-4 defensive items. Building more than 3 offensive items can make you way squishy in teamfights, while building more than 4 defensive items can make you deal no damage at all.
STARTING ITEMS
---
Long Sword is always the best starting item for Jax, as you can build it in every matchup.
Ruby Crystal is the one that you can buy if you aren't confident with your matchup. You can build it against what you think is a lane bully for you or matchups you can't do well. 
Note: I know that

Ruby Crystal doesn't build into some offensive items that are good for Jax like

Trinity Force and

Blade of the Ruined King but pretty much don't sell it, as you might use it to build other good items.
CORE ITEMS
---
The glorious

Trinity Force is always, the best core item for Jax. It offers every stats that Jax needs including damage, some health for durability, attack speed, and ability haste with the Spellblade passive. You should always rush it as your first item every time except if you are rushing

Blade of the Ruined King as your first item which is also OK in some situations, even though I rarely do that.
BOOTS & ENCHANTMENTS
---
Plated Steelcaps and Mercury's Treads are always the boots for Jax as it offers the matchup-specific defensive stat that Jax needs. You need to choose either one of them depending on your matchup. Mercury's Treads is still good to AP team compositions even though they don't offer a lot of CC. Tenacity doesn't reduce the duration of some CC effects like airborne and nearsight.
Gluttonous Greaves Is also a viable option. Don't forget that you can be a little bit more squishy by choosing this boots option. These boots are optimal if you really dominate the opponent or champions that I listed as "easy" in the matchups. Because it gives you hybrid vamps, I always buy Sterak's Gage as my second item when I chose these boots.
For the Enchantments, It's free of your choice. But for me, I like

Glorious Enchant the most. I just don't like to choose for

Redeeming Enchant and

Shadows Enchant the most because they are more "utility-based" and not optimal for Jax, however,

Locket Enchant is fine in my opinion as it can save you multiple times or even help you win a team fight with that, especially if you're feeding. However, it was all just my opinions. So feel free.
SITUATIONAL ITEMS
---
WHY OTHER ITEMS AREN'T HERE?
---
I understand that some of you might be asking that some items aren't here because, in my opinion, they are not that good with Jax. So here are some of them with my opinions on why they are not included.
Dead Man's Plate is really not optimal, like no at all. Yes, I know that the mobility you got from this item is good, But most of the time Jax buys Glorious Enchant , so you don't need this item. This item is good if you're playing jungle Jax, but not for Baron lane.
Youmuu's Ghostblade is like Dead Man's Plate, but the offensive option. The reason for this is pretty much like dead man's plate. Good for jungle Jax but not for baron lane.
Mortal Reminder is a grievous wound physical item. It is bad as it doesn't give you any durability or even sustain. Just consider buying Thornmail than this item, please.
  Maw of Malmortius , most of the time is outshined by Sterak's Gage . You can replace Sterak's Gage with this item sometimes if the enemies are full AP. 
AP Items offer you more damage on 3 of your abilities but the problem is you mostly will be squishy. If you only buy even one or two AP Items you won't deal any damage. The only exception of them is Hextech Gunblade , since it also gives you AD and hybrid vamps which are nice.
Crit Items. Never. Buy them. As Jax.
Jax Runes
Best Runes for Jax
Keystone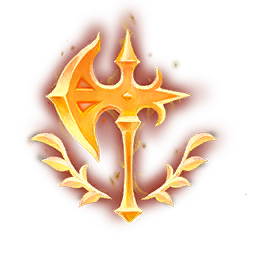 Conqueror
Domination

Brutal
Resolve

Hunter Titan
Inspiration

Hunter Genius
Please note that the runes above are not matchup specific and are just solid choices, as you shall change them depending on the matchup. Always take

Conqueror for your keystone. Jax can stack his attack speed fast because of his passive and he mostly deals with damage with his basic attacks.
The other inefficient off-meta possible keystones are

Electrocute ,

Fleet Footwork ,
Grasp of the Undying ,

Aftershock , and [kleptomancy] but they're almost useless for him or just outshined by conqueror so much.
Among all of the inefficient keystones, you maybe can use
Grasp of the Undying  or

Fleet Footwork , against some matchups that you can't utilize

Conqueror well like

Kennen and

Akali . When using those two runes against matchups like that, it can be better than conqueror. Grasp lets you stack health in the early game, and Fleet to help your sustain during the early game.
1ST SLOT (DOMINATION)
---
HUNT AND ELIMINATE PREY

Brutal
The most optimal rune for Jax. The amount of AD and the physical penetration(%) it gives on the early game is excellent. Good on any matchups.

Triumph
An excellent sustain rune, good for early skirmishes. It gives you more sustain during team fights. It is also useful for dueling in the early game, as it gives you a little more damage to low-health enemies and also can help you survive after you kill your enemies. E.G you just killed Darius in your lane, and you were low as you were on full stacks of [darius:passive] and the damage is going to kill you. But with Triumph, it can save your life. Good on any matchups.

Hunter Vampirism
An excellent rune for extra sustain during the laning phase and team fights. Just note that it won't heal you for the magic damage you dealt. Good on any matchups.
2ND SLOT (RESOLVE)
---
LIVE FOREVER

Hunter Titan
A good rune to stack your health. The tenacity it gives is also excellent for all matchups as now all champions have crowd controls or slow. Good on any matchups.

Second Wind
 A good rune that works really well against poke heavy lanes or lane bullies.

Bone Plating
Take this rune if your matchup is engage heavy.

Adaptive Carapace
Like hunter - titan, this rune is a really solid rune and can be played into any matchups.
(ARCHIVE)
[spirit walker]
A special excellent rune against champions that have slows. 
For you, if you who don't know the difference what Tenacity and Slow Resistance do to slows:
Tenacity reduces the duration, meaning if you are slowed for 6 seconds and by 60%, and if you have 50% Tenacity, it will only reduce the duration to 3 seconds, and keep you slowed for 60%.
Slow resistance is the opposite. It reduces the slow effect, so if you are slowed for 60% and you have 20% Slow resistance, the slow will be reduced to 48%.
[regeneration]
A good rune that provides early game sustain. Good against lane bullies.
[backbone]
Sometimes not optimal but sometimes really good. For example, the majority of your enemy is full AP and your lane matchup is the only AD there, and you don't want to build any armor items and just MR items, this rune really shines against team compositions like that.
3RD SLOT (INSPIRATION)
---
OUTWIT MERE MORTALS

Hunter Genius
As ability haste is a big nerf to CDR, your abilities will refresh slower. This is a good rune to stack your ability haste. Good on any matchups.

Mastermind
Jax is an excellent pusher as his passive helps him to destroy turrets fast. Using this rune will make you faster destroying it by 10% and also grant more gold and XP.

Sweet Tooth
Excellent rune against lane bullies or just for a better early game.
Skill Order
How to distribute skill points





Combos
Learn how to maximize the champions potential

3rd

1st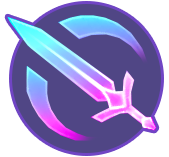 AA

2nd

3rd
A typical gap-close combo for Jax. 
Use your

Counter Strike then jump to your enemy with your

Leap Strike . Sometimes you can do use

Counter Strike after using

Leap Strike if you are not sure. Do an auto-attack and reset it quickly with you

Empower . After that, quickly recast your

Counter Strike to end it to stun your enemies, or if they are still in your area of

Counter Strike , just wait until the duration comes off.

1st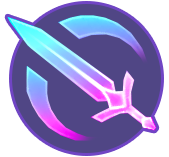 AA

2nd

3rd
This is a "poke" combo for Jax. This is one of the best combos to damage your enemies while losing but is also dangerous because you sometimes can lose your health a lot or even die. Engage your enemy with your

Leap Strike and

Empower . Then run and use your

Counter Strike . If you are suffering too much damage, use your

Grandmaster's Might also. 
Note: Even if you're losing, don't use this against some matchups. You sometimes also can use this even though you're winning.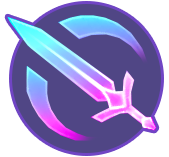 AA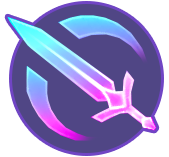 AA

1st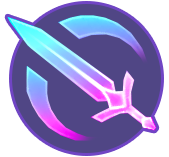 AA

2nd
Stack your

Relentless Assault attack speed on minions, then engage your enemies so you have the attack speed advantage.

1st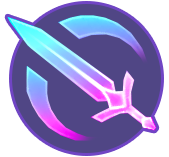 AA

2nd
Just a simple combo if you wanted to do a short trade against your enemy.
Jax Matchups & Counters
Detailed information on how to play matchups and counters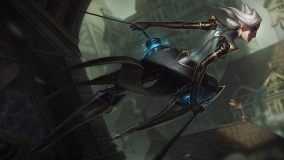 Easy
Camille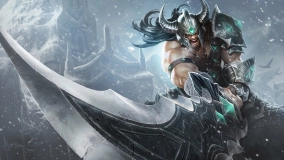 Easy
Tryndamere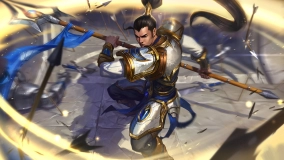 Easy
Xin Zhao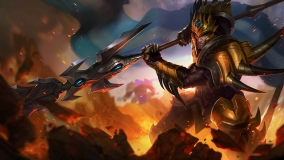 Easy
Jarvan Iv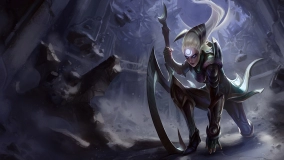 Easy
Diana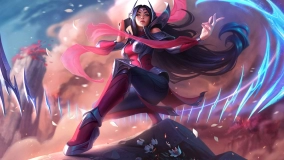 Easy
Irelia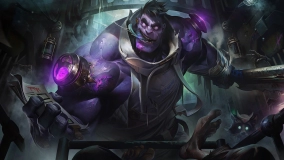 Medium
Dr. Mundo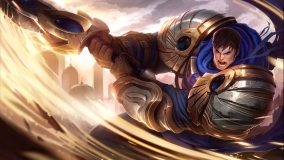 Medium
Garen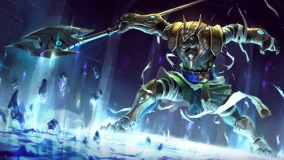 Medium
Nasus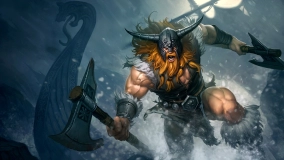 Medium
Olaf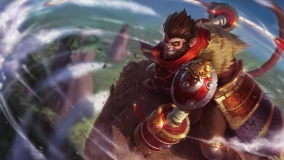 Medium
Wukong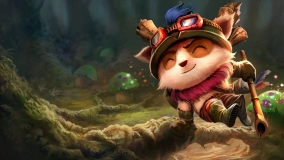 Medium
Teemo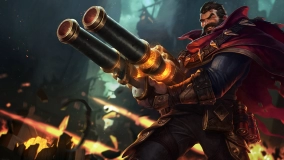 Medium
Graves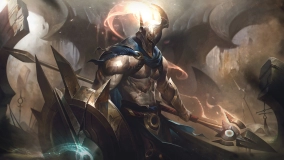 Medium
Pantheon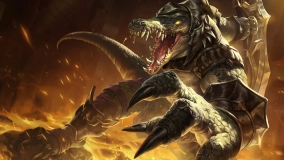 Medium
Renekton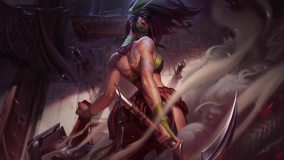 Hard
Akali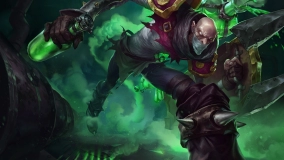 Hard
Singed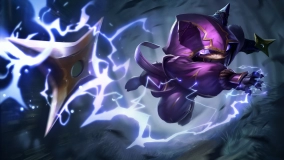 Hard
Kennen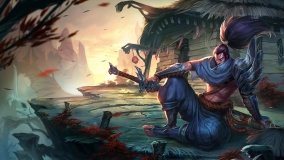 Hard
Yasuo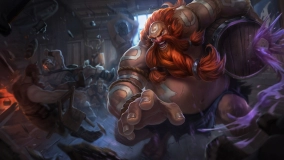 Hard
Gragas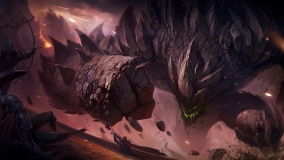 Hard
Malphite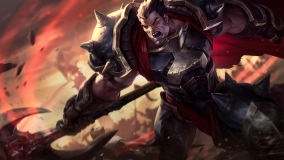 Skill
Darius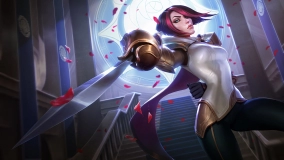 Skill
Fiora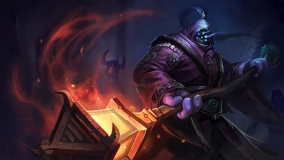 Skill
Jax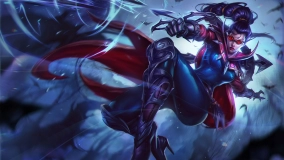 Skill
Vayne
Yes, I know how good Camille is compared to Jax in the meta right now. But Jax is still, Cammile's worst nightmare. Try to dodge her

Precision Protocol , especially the true damage one with your

Counter Strike , and always look for a trade her after that until she can't do anything. If you did block it, you won the trade and then you can continue to destroy her. It's just victory at that point.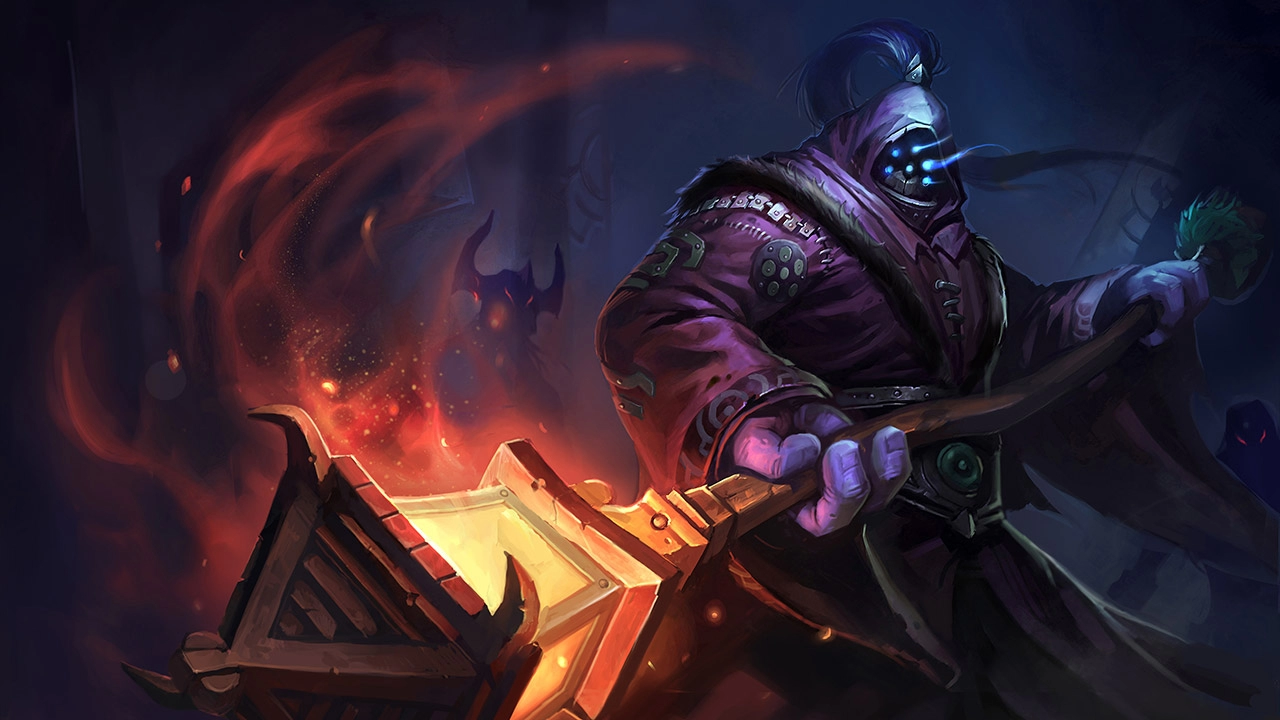 Playstyle
PLEASE READ THIS TIP FIRST:
Please, don't be toxic. Being toxic is just useless as it literally can do nothing to change the situation. You don't meet "bad" teammates every game. Why? For example, your whole team lane is losing, and you're the only one that wins. What can you do? Type in all chat to report your teammates and call them idiots because they're only losing lanes? Losing a lane is totally normal and you can't just win every lane. If you just use the excuse of "I would've been challenger, even the best player in the world if I meet good teammates but I just meet trashes every game".. or "If only I have "good" players in my team, I would've won every single fucking game". Do you actually forget, aside from those excuses, you also have been called bad or idiot by your former teammates before? Those excuses will just stop you from improving. Being toxic such as "Just uninstall the game", will definitely break their heart, tilting them, and losing their will to even play the game. Aside from what I said, If your teammate is feeding INTENTIONALLY, I have no mercy to them and just report them because they aren't even trying and just mean to troll. Also, if you meet a toxic teammate, just mute them :)
---
In the early game, focus to destroy the first turret of Baron Lane first. It is very important for you as it actually gives you so many golds and can bully your opponent even more after that. After destroying it, you can either freeze the lane so your opponent can't farm or just let him push and then kill them. Or lastly, you can just roam to other lanes, to completely end the laning phase.
During the early game, when your jungler and mid laner force a skirmish on the river, be sure to join it because you don't want your laner might get 2 kills for free. Or if you think that if even you join the fight you can't win them, because maybe they got champions like Lee Sin and Akali, just ping your teammates to retreat because as I said before, Jax is BAD against champions that have high mobility since they can avoid your

Counter Strike easily.
To prevent your laner from roaming, be sure to place a ward near the Baron pit or near the river, so when they roam, you also can roam. But if your laner roamed already and you had no idea and there's a team fight already near the dragon pit, PLEASE, don't go to dragon pit because it might be too late for you anyway. Just focus on pushing the turret so you can still be useful as it also gains more gold, so even if your laner come back to your lane after roaming, at least their turret are gone since Jax is fast at pushing and there's not much gold difference even after they get some kills during the roam.
This is important if you wanna roam during the laning phase, because either you're snowballing or winning, or whatsoever, as a baron laner you need to make sure the minion wave in your lane was pushed. You don't want when you come back to your lane, your tower is gone.
Note that Jax's passive

Relentless Assault also works on the turret, which means that he is a really powerful pusher. And also unlike in the PC version, Jax's

Empower also deals more damage to structures which made him an ideal pusher. 
After you end the laning phase, so many team fights are going to start. You have two choices here, you can just join the team fight, or split push! Split pushing is always better than joining a team fight, especially if you're actually feeding, as it can impact the game more when you're feeding.
If you want to contact me, my discord is DumbNoobHuman#2210. If you wanna add me, please talk to me first, otherwise, I won't accept it.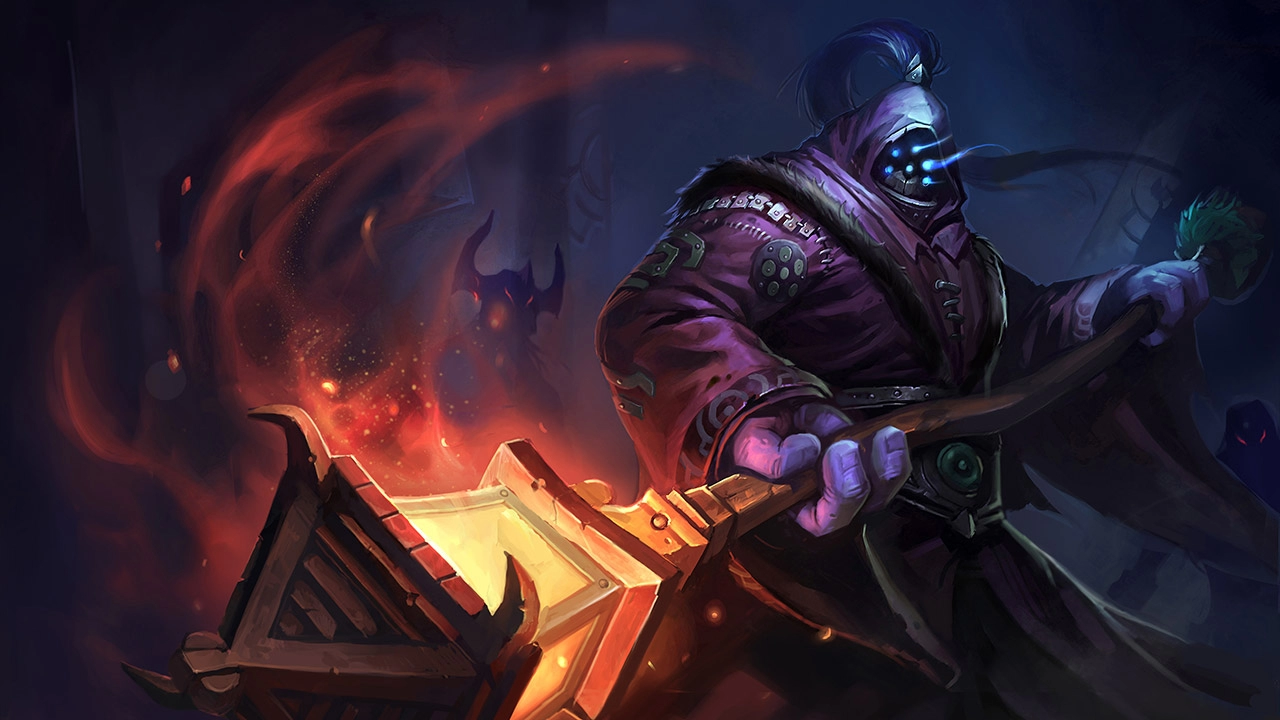 Abilites Guide
Introduction of  words that I might use here or above:
AD: Attack Damage
AP: Ability Power
Bonus AD: Attack damage that is gained through runes, items, buffs(base is not counted)
AH: Ability Haste
CD: Cooldown, the amount of time for an ability to refresh.
ABILITIES
---
Passive - 

Relentless Assault
Each time Jax auto-attacks an enemy, he gains 3.6 Attack speed for 3 seconds at level 1 and stacks up to 8 times. The amount of attack speed gained per stack is increased by 0.6 per level, or simply these numbers in order.
3.6 / 4.2 / 4.8 / 5.4 / 6 / 6.6 / 7.2 / 7.8 / 8.4 / 9 / 9.6 / 10.2 / 10.8 / 11.4 / 12%.
The duration of it refreshes every time you auto-attack. This also means that you need to auto-attack 8 times in order to get the full stacks or the maximum attack speed which is:
28.8 / 33.6 / 38.4 / 43.2 / 48 / 52.8 / 57.6 / 62.4 /  67.2 / 72 / 76.8 / 81.6 / 86.4 / 91.2 / 96%.
1st Ability - 

Leap Strike  
Active:
Jax leaps to a unit, dealing physical damage if it's an enemy, meaning that he also can cast this to allied champions or minions. For more details:
Physical Damage: 55 / 110 / 165 / 220 + 100% AD + 60% AP
Cooldown: 9 / 8 / 7 / 6 seconds 
Cost: 65 mana
This ability is used to gap close, or sometimes to escape ganks since you can use it on an allied minion. Never max this first or second.
2nd Ability - 

Empower
Active:
Jax empowers his next basic attack if used within 7 seconds, to deal bonus magic damage and gain bonus range. For more details:
Magic Damage: 45 / 80 / 135 / 180 + 60% AP
Cooldown: 6 / 5 / 4 / 3 seconds
Cost: 30 mana
This ability is mostly used right after you land an auto-attack on your enemy, to reset your auto-attack. You can max this ability first if you're playing aggressively or against easy matchups. Max second if you max your

Counter Strike first.
3rd Ability - 

Counter Strike
Active: 
Jax enters a defensive state, causing all non-turret basic attacks against him to be dodged for 2 seconds. At the end of the duration, Jax stuns and dealing physical damage to all of the enemies that are inside it. It also can be recast after 1 second, causing it to end the stance early. The more auto-attack dodged at the duration, the more physical damage that he will deal. For more details:
Physical Damage: 60 / 115 / 170 / 225 + 50% AD (20%, up to 100% for each attack dodged)
Cooldown: 14 / 12 / 10 / 8 seconds
Cost: 60 / 70 / 80 / 90 mana
Most impactful Jax ability, as it dodges every auto-attack. You can max this as your first ability if you wanna play more defensively or passive. Every point added to this skill reduces the cooldown greatly. You can max this first in any matchups. Max your

Empower second if you max this first.
Ultimate - 

Grandmaster's Might
Passive: Jax's basic attacks grant a stack for 2.5 seconds, stacking up to 2 times. And refreshing it for every auto-attacks. After 2 stacks, the next basic attack Jax deals bonus magic damage.
Active: Jax gains increased armor and magic resistance for 8 seconds.
For more details:
Magic Damage : 100 / 140 / 180 + 70% AP
Armor: 30 / 50 / 70 + 50% Bonus AD
Magic Resistance: 30 / 50 / 70 + 20% AP
Cost: 100 mana
Cooldown: 60 seconds
The active makes you really tanky. Always use the active at the right time. Don't use it if you are doing some short trades.
Comments
Look at the nice things other people said!