Numb's Wukong Jungle Guide
by NumbMecha
[2.0.0] Wukong Guide - Numb's Wukong Jungle Guide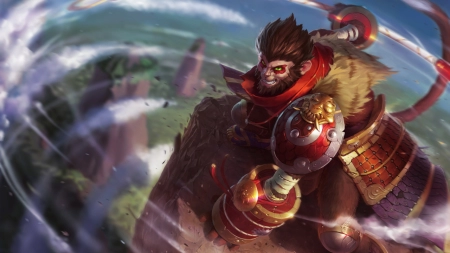 Patch 2.0.0
March 14, 2021 22:28
Numb's Wukong Jungle Guide
There is no doubt that Wukong is one of the best jungler right now, no matter wheter you're in high tier or low tier. Learn how easy it is to carry the game using Wukong with this guide!
Wukong Build
Best Build Guide for Wukong
Starting Items




Core Items






Item Build Description
Additional information on the items
First Purchase
Long Sword : I mean, what else do you buy other than long sword? It's very useful for jungling and maybe ganking/skirmish in early game. You don't buy gloves, dagger, or even boots because you need the early game damage before the first recall. 
First Recall
Before you recalling first time in the match, make sure your gold is at least 1700 unless maybe you're very low on health. This is because 1700 gold is the exact amount of needed to buy

Serrated Dirk and

Caulfield's Warhammer , those are tier 2 items for

Youmuu's Ghostblade . If you're able to get takedown(s) before the first recall, you can buy

Youmuu's Ghostblade directly (if you have enough gold) or buy

Boots of Speed if you have around 2200 gold or so. My point is, try to recall once you're clear all the camps, scuttler, and your gold is at least 1700.
Serrated Dirk : +10 armor penetration is really good in early game, especially if you're playing against tanky hero like Amumu and Malphite
Caulfield's Warhammer : +10 ability haste is not bad, because Wukong needs to spam all of his skills.
Optional:

Boots of Speed , buy if you have more than 2200 gold before the first recall. Faster movement speed = Faster clearing camps = Faster ganking. But if you have enough gold for

Youmuu's Ghostblade , then buy

Youmuu's Ghostblade first, then you can buy boots.
Core Items
Youmuu's Ghostblade : I can stress enough how good this item is for AD jungler. Wukong is 100% perfect with Youmuu's Ghostblade because not only it gives him high attack stats and armor penetration, it also provide him with bonus movement speed AND 25% attack speed. It really is no brainer for Wukong.
  Black Cleaver : With Nimbus Strike , you can easily enable Black Cleaver 's passive. Reducing opponent's armor by 24% is big deal because it means that they receives more damage from allies too, not only from yourself. Not to mention  this item also provides +350 health, +25 ability haste, and bonus movement speed while you're hitting and/or killing enemies. It's almost like Black Cleaver is created just for Wukong. 
[Ninja Tabi]: I use [Ninja Tabi] because it gives him more sustainability so you don't have to recall or heal so often. But Mercury's Treads is also works if opponent's champions are full of CC like Kennen , Yasuo , etc. Ionian Boots of Lucidity is also acceptable because like I said, wukong needs to spam his skill often and having faster ult cooldown is certainly useful in almost any situations. After that, you can upgrade the boots to [Locket Enchant], this is because [Wukong:ult] is works amazing in teamfight and having

[Locket Enchant]

gives boost not only to yourself but to your allies. 
[Guadian Angel]: There are so many clucth moment in WIld RIft. You can't afford to die when you're contesting the objectives. And [Guadian Angel] really can come in clutch. You can escape right after the ressurection using [Wukong:2] too. [Guadian Angel] also gives AD and armor, so yeah, you can't miss it.
Sterak's Gage : At your fifth item, it's most likely that 5 vs 5 is happen so often that you need more sustainability for your champion. Sterak's Gage not only gives +400 health and Lifeline, but it also provides you with bonus +50% base attack which is huge. It is definetely useful in mid to lategame.
Mortal Reminder : It is cheap,yet I think this is one of the most broken item in current meta. Of course at late game, your opponent's armoris already high, but with [Mortal Reminder}, that won't be problem. With +35% Armor Penetration, you can melt bruisers and tanks.
Flex Items
Wukong Runes
Best Runes for Wukong
Keystone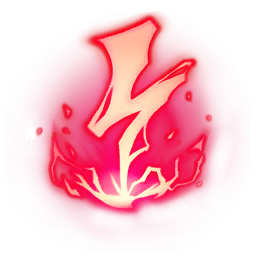 Electrocute
Domination

Brutal
Resolve

Hunter Titan
Inspiration

Mastermind
Electrocute: It's really easy to proc Electrocute with Wukong. Usually with one combo Nimbus Strike -> Golden Staff -> Auto Attack, you can easily melt your opponent before they even realize it.
Brutal: For early game ganking, jungling, and skirmishes.
Hunter Titan: You need that extra health and tenacity, with Cyclone , it's really easy to get takedowns
Mastermind: Faster and more reward for clearing objectives. You can also use Hunter Genius or Pathfinder, you can experiment on this one and find the best one that suits you.
Wukong Matchups & Counters
Detailed information on how to play matchups and counters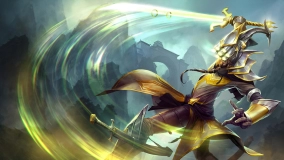 Easy
Master Yi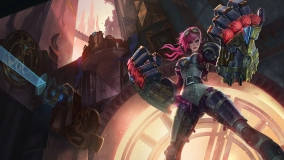 Easy
Vi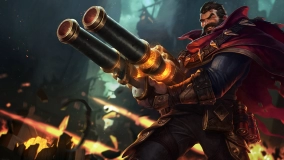 Easy
Graves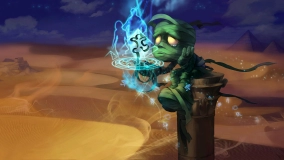 Medium
Amumu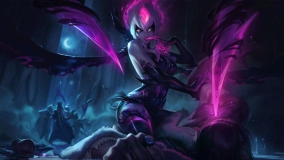 Medium
Evelynn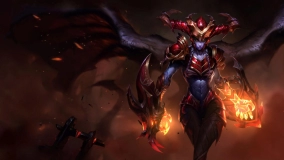 Medium
Shyvana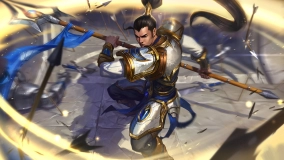 Medium
Xin Zhao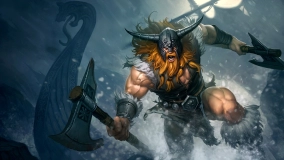 Hard
Olaf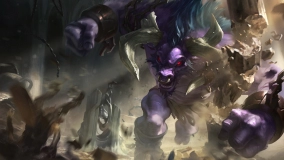 Skill
Alistar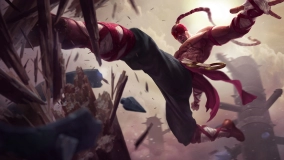 Skill
Lee Sin
Ah, yes. Wukong's master himself. You see, Yi can use
Alpha Strike to avoid hitting by your

Nimbus Strike , but fortunately Wukong has CC in his ult, use ult while he is in the middle of the fight and burst him down with your team mates.
You win in early to mid games compared to Yi. So it's a good idea to be more aggresive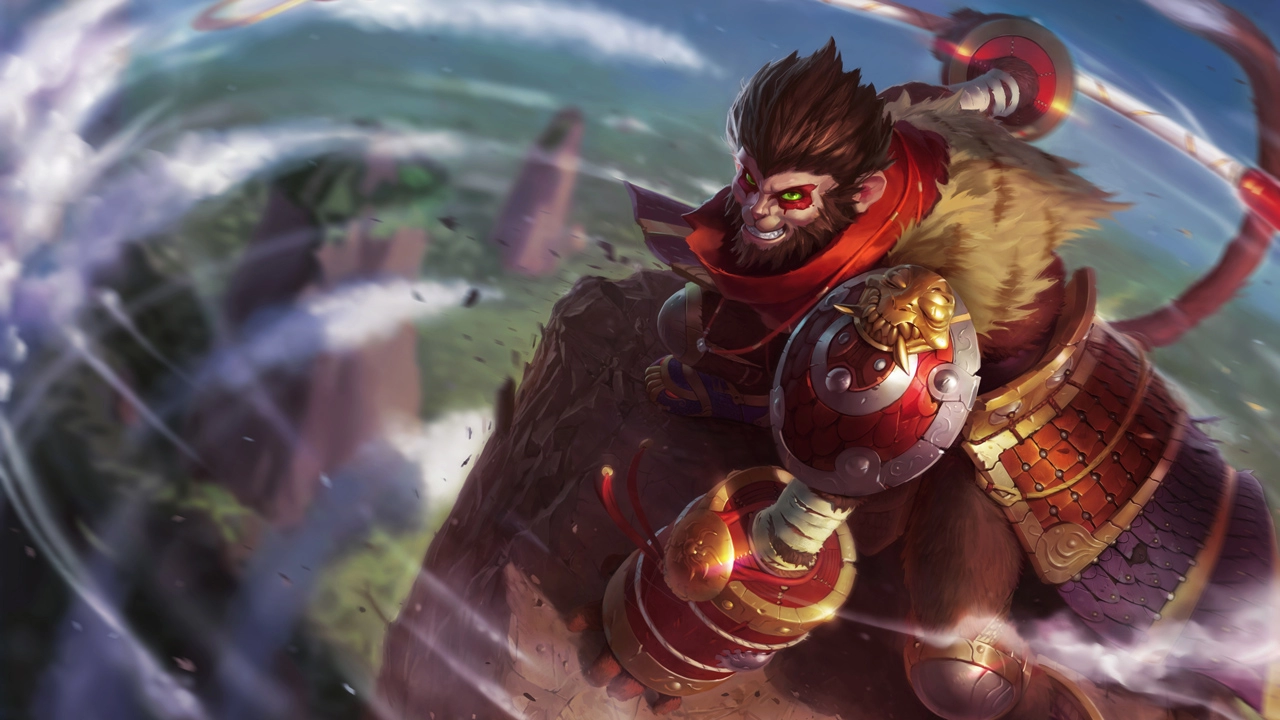 Pathing
With Wukong, you can start at red buff -> blue buff -> top river scuttler -> gank top/mid -> bottom river scuttler (usually already taken by opponent) -> gank bottom or clear camps, then recall.
TIPS: Ward your blue buff/top river ->recall -> switch to red ward.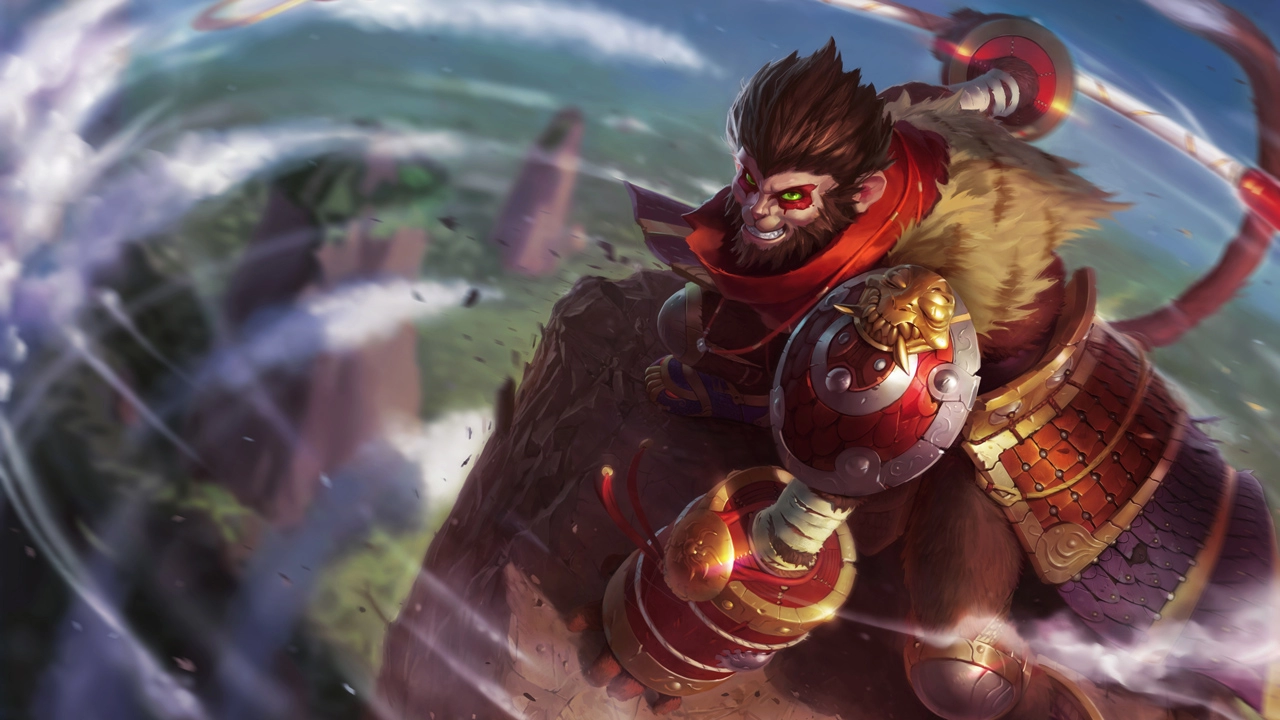 Combos
There aren't many complicated combos for Wukong, he is really simple champion.
When you're ganking enemies with low health, you want to use your

Warrior Trickster at the bush first to gain the surprise element, then use [wukong:3} -> [wukong:1] and maybe use

Nimbus Strike if you don't want your enemies to escape OR your ganking is failed and you want to escape.
When you're ganking enemies with >75% of health, maybe you want to consider using

Warrior Trickster near the enemies so you can get extra damage from your clone
Situational:Did you know? If you recall then use

Warrior Trickster , the clone stays in recall animation andyou can taunt your enemies this way, but maybe it won't work all the time and not worth it.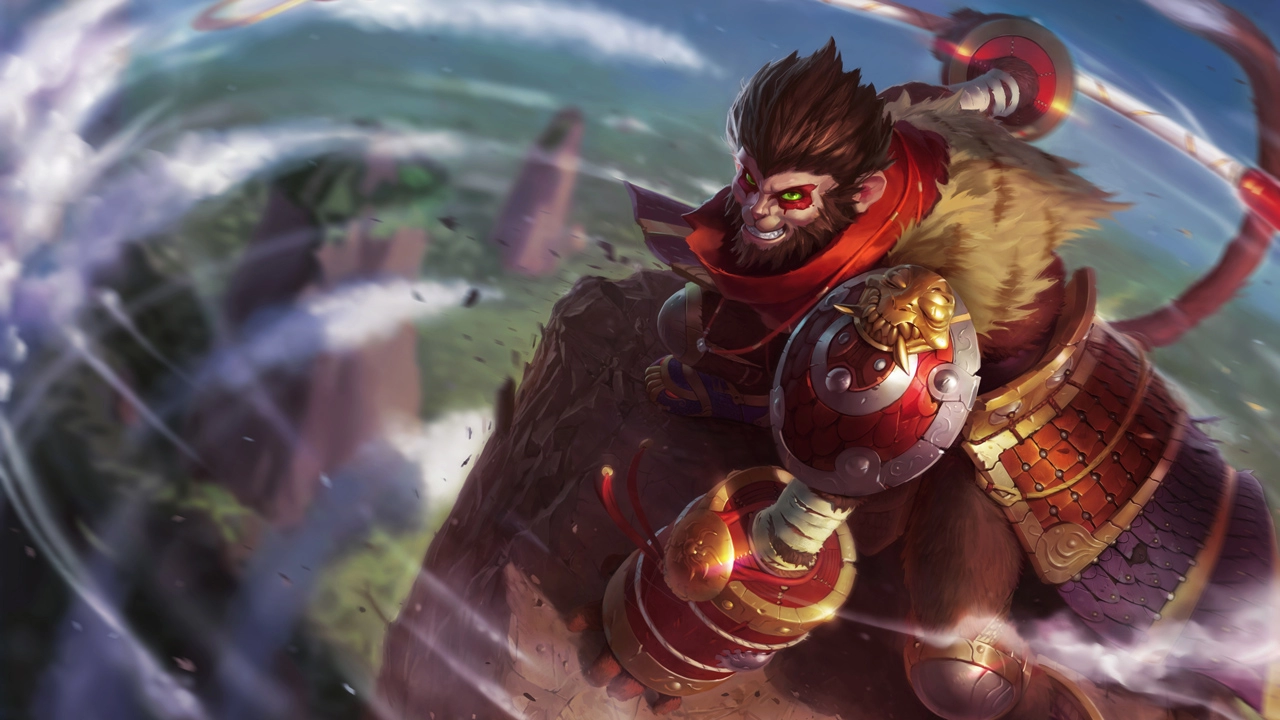 Closing
Wukong really is a great jungle champion in current patch and i don't expect it changes anytime soon (Riot already nerfed him in patch 2.0a yet he still doing good). He singlehandedly took me from emeral IV to Diamond III (SEA server) and currently i'm in top 200 Wukong with 3500+ Champion Score. I guarantee you, if I can play Wukong, then anybody can. Maybe you can even better than me! :)
Thanks for reading! See you on the rift and on my next guide!
Comments
Look at the nice things other people said!