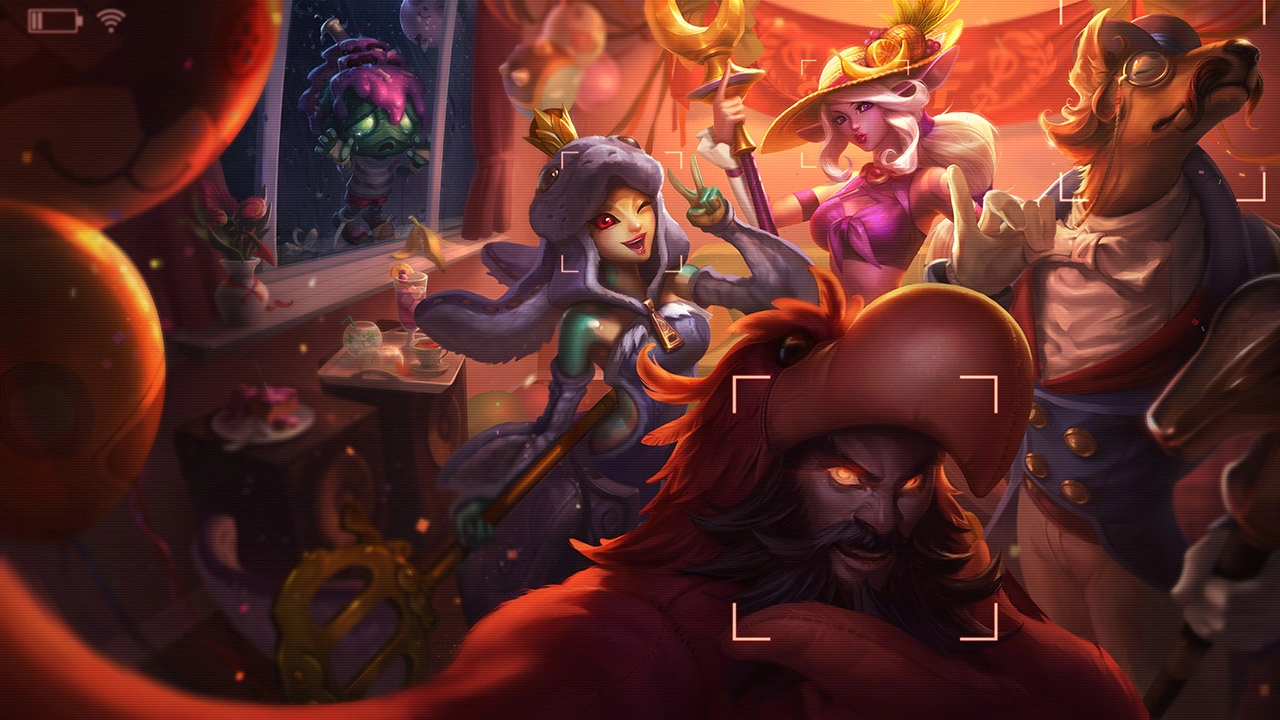 In-Depth Nasus Guide
by Lunatic
[2.3] In-Depth Nasus Guide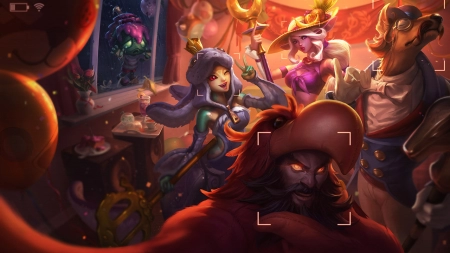 Patch 2.3
June 02, 2021 19:45
In-Depth Nasus Guide
Nasus is a high risk, high reward champion where you either feed like a madman or you carry four dead-weights all by yourself, no middle ground! Due to the lack of viable ranged champions in the Baron Lane, Nasus is a very playable niche pick.
Pros
Nasus is very beefy while providing insane damage at the same time
Nasus teaches you very well how to control a wave properly
Nasus is very good at Split-Pushing
It's nearly impossible to deal with a fed Nasus
Nasus is a strong frontliner, but can also threaten enemy carries
Big Dog = Good Dog
Cons
Nasus is not a champion if you fall behind
Nasus has the absolutely worst early game of all champions
Nasus can be kited easily and has a hard time chasing down mobile opponents
Nasus Build
Best Build Guide for Nasus
Core Items



Defensive Options





Example Full Build






Item Build Description
Additional information on the items
Nasus is a champion whose power comes from his

Siphoning Strike and not so much from itemization. Therefore his itemization turns out pretty defensively with

Trinity Force being the only "real" offensive item.

Trinity Force is in general a very good option for melee champions and Nasus benefits a lot from the battlestats and the defensive stats. This should be your first pickup and its spellblade passive is really useful on Nasus as you deal bonus damage with every

Siphoning Strike cast.

Sterak's Gage is usually the next item to pick up, if you prefer a rather aggressive playstyle where you bully your opponents laner in order to farm and become the bulldozer that you're meant to be. You get +50% base AD as bonus damage as well as a shield from the Lifeline passive. Hands down, the biggest benefit of this item is its Sterak's Fury passive which makes you bigger, and this is everything Nasus players want.

Plated Steelcaps or

Mercury's Treads are the only viable boots to go.

Mercury's Treads are a good pickup against heavy CC comps or if the enemy team has strong AP threats. If the enemy team is a mostly AD based comp

Plated Steelcaps are viable.



Glorious Enchant is the go-to boots upgrade.

Nasus is a very immobile champ without any gap closers and you are kited easily. With

Glorious Enchant you just run the enemy team down if they are very mobile. 

At some point you will want to pick up a

Spirit Visage and a

Thornmail to get tankiness and deal with AP and AD threats. Whatever is the bigger threat go either

Spirit Visage first against AP threats and

Thornmail against AD threats. You can consider grabbing an early

Bramble Vest if your are against a lane with lots of sustain e.g.

Fiora ,

Dr. Mundo or ranged AD poke like

Vayne .
As last option consider getting a

Guardian Angel . Late game Nasus is pretty useless unless he is super fed, and a couple more of defensive stats as well as the Ressurection passive are a really good option. You'll at least be useful in teamfights by facetanking everything for your team.
Nasus Runes
Best Runes for Nasus
Keystone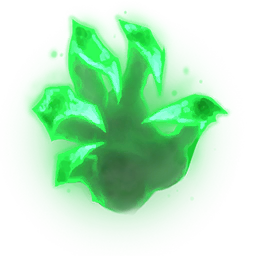 Grasp of the Undying
Domination

Gathering Storm
Resolve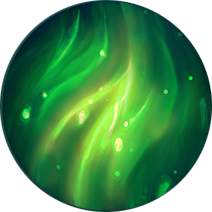 Second Wind
Inspiration

Hunter Genius
This runeset offers a lot of things that Nasus wants to have. It makes you tanky with

Grasp of the Undying , lets you scale well with

Gathering Storm , lets you survive well in lane and is useful in sidelaning later with [Regeneration] and helps with cooldown reduction on

Hunter Genius . 
Skill Order
How to distribute skill points





Summoner Spells
When to take which summoners
Ignite
Most of your early kills, if any, come from the help of ignite. It's insanely useful during laning phase, especially if you're against champions that heal.
Flash
Flash is vital on Nasus and there is no scenario in which it should not be taken. A very good choice to escape tricky situations, as well as go full ham on the enemy team to close gaps with Wither and Glorious Enchant.
Combos
Learn how to maximize the champions potential

2nd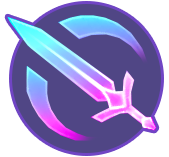 AA

1st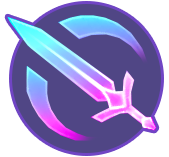 AA
Basic Combo for trading:
Once you are decently stacked you can trade with this combo. Start off with a

Wither when you are slightly out of range of your opponent. You will be just be able to walk in, get an auto attack and a

Siphoning Strike , as well as another auto attack off and walk out.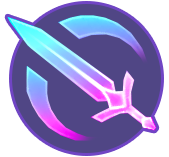 AA

1st
Animation Cancel:

Siphoning Strike is an animation cancel. This means that you will cancel out the animation of your auto attack if you immediately use

Siphoning Strike after it. This is crucial for maximizing DPS. Try to always get an auto attack off, before using your empowered auto.

Ult

2nd

3rd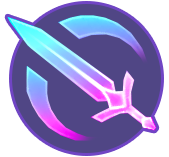 AA

1st
Bonk:

Use this combo while 1v5ing or simply to assert dominance. Start by using

Fury Of The Sands and

Wither someone, followed by

Spirit Fire to reduce armor. Then simply bonk your opponent(s) to death.
Nasus Matchups & Counters
Detailed information on how to play matchups and counters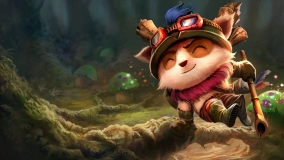 Easy
Teemo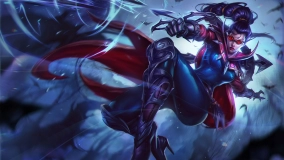 Medium
Vayne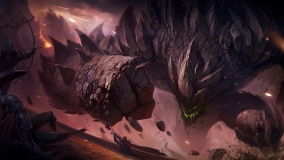 Medium
Malphite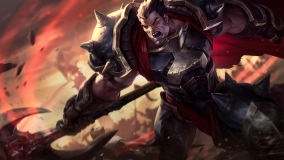 Hard
Darius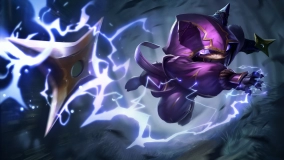 Hard
Kennen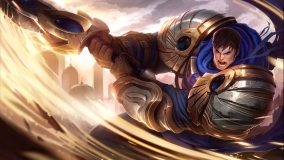 Hard
Garen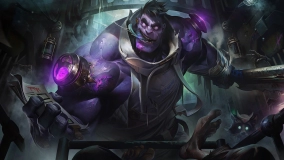 Skill
Dr. Mundo
Teemo is a pretty easy matchup. Don't be intimidated by his range advantage. Don't fight him until level 5 and try to not let him proc Electrocute. 

You usually want to play this lane very passive in the beginning as he destroys you. Try to set up a freeze under your tower and even consider passing on on EXP and gold if the wave is not yet where you want it to be (near your tower). Teemo will destroy you when you try to farm early and yes, it's tempting to greed for

Siphoning Strike stacks, but if played right you'll soon bully him easy enough and be able to farm up well.
Also don't use

Spirit Fire on the wave even if the wave seems to overwhelm you as it will break your freeze early and you don't get a lot of farm out of it. 
Once you have finished your

Trinity Force and you have your

Fury Of The Sands Teemo is an easy matchup. If the lane went even,

Teemo won't have the damage to kill you, and he just disappears from 3

Siphoning Strike casts.

Before you fight him it's necessary to bait out

Blinding Dart and whenever he uses

Move Quick offensively punish him with

Wither and all-in him. He should stand no chance especially if you have

Fury Of The Sands up.

Just be wary of his

Noxious Trap . If you step into a shroom he will kite you easily and you die. Consider picking up

Mercury's Treads .
Comments
Look at the nice things other people said!