ABCs of Alistar
by ChibiSnoop
[2.2] Alistar Guide - ABCs of Alistar
I rarely update this guide, however most of details described here are basics of Alistar, so patches don't matter, right? Also some matchups may be skipped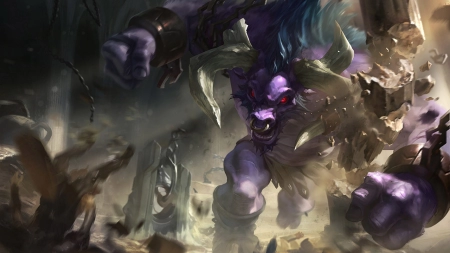 Patch 2.2
May 09, 2021 10:46
ABCs of Alistar
Early/Mid/Late Game included! Enjoy!
Pros
Great at Initiating Fights
Great Utility
Heal From Passive
Can build almost any tanky items
Cons
Weak lvl 1
Alistar depends mostly on his Headbutt + Pulverize Combo
Is Countered by Mobile champions
Alistar REALLY needs help in engages
Alistar Build
Best Build Guide for Alistar
Starting Items


Boots and upgrades






Core Items






Situational



Item Build Description
Additional information on the items
STARTING ITEMS:

Null-Magic Mantle if your enemy team or enemy support deals mostly ability damage;

Cloth Armor if enemy team consists of assassins(Zed, Yasuo) or Auto Attack damage(ADC basically)
BOOTS:
Want more armor = [ninja tabi] +

Gargoyle Enchant /[locket enchant].
Want less Crowd Control time(when you don't have [alistar:ult] ) =

Mercury's Treads +

Redeeming Enchant /

Gargoyle Enchant .
CORE ITEMS + SITUATIONAL:

Zeke's Convergence and

Protector's Vow are a must have for utility tank support like you, after that it mostly depends on damage you get.
You get too much Magic Damage? Get

Abyssal Mask and

Spirit Visage . Also

Abyssal Mask provides you bonus AP Damage(Alistar's abilities do AP damage, so yes, you can build AP Alistar)
Dying from Auto Attack while you haven't even started teamfight? Build regular armor items like

Sterak's Gage ,

Sunfire Aegis , etc.

Warmog's Armor is good on last slot, if you don't know what to build,

Randuin's Omen decrease some crit damage, which is good from Crit Damage ADC like Jhin or Kai'sa.
Alistar Runes
Best Runes for Alistar
Keystone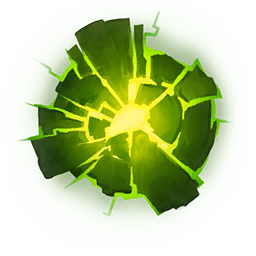 Aftershock
Domination

Weakness
Resolve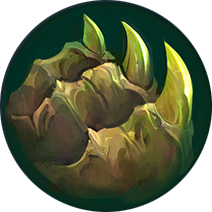 Bone Plating
Inspiration

Pack Hunter

Aftershock : best rune right now for Alistar. Some damage after engage won't harm


Weakness : Pick it because you are doing crowd control
[backbone]: Good for giving you bonus stats, pick loyalty if you want to give your closest ally some armor, but I personally don't use it.


Pack Hunter : pick it because gives you gold if you take assists(or kills with ally). Basically, more gold for team = good.
Skill Order
How to distribute skill points





Summoner Spells
When to take which summoners
Exhaust
Playstyle pick. It depends on who you use it(ADC or Assassins like Zed/Yasuo). Don't use it on tanks that doesn't provide threat to your ADC that often, please.
Flash
Flash helps you do Combos, which I'll discuss later
Ignite
Playstyle Pick. Pick Ignite if you want to secure kills or decrease healing from champions like Soraka, otherwise build Thornmail.
Ghost
It helps chasing enemies with your 3rd ability, but overall I'd recommend picking Flash
Heal
You have healing from passive ability, so It's useless.
Alistar Matchups & Counters
Detailed information on how to play matchups and counters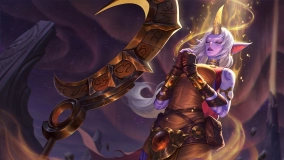 Easy
Soraka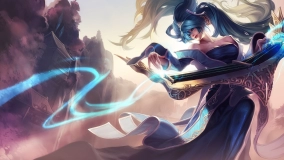 Easy
Sona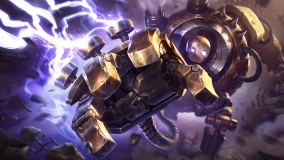 Easy
Blitzcrank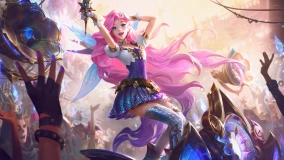 Medium
Seraphine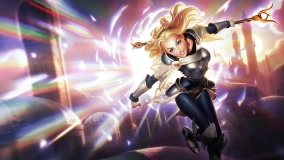 Medium
Lux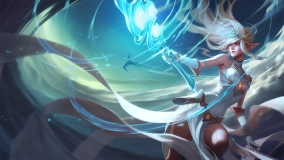 Hard
Janna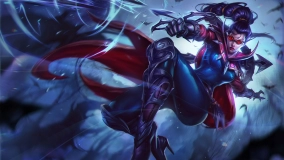 Hard
Vayne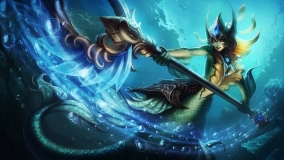 Hard
Nami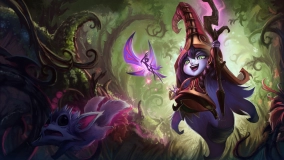 Hard
Lulu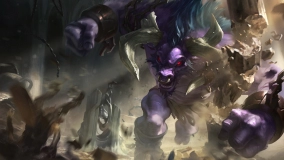 Skill
Alistar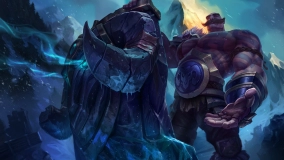 Skill
Braum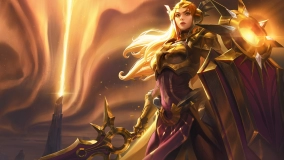 Skill
Leona
Soraka's playstyle is just hiding in bushes, so you can place wards there and kill her by pushing against the wall (to get stun for a short time) and knock up. Also, you counter her

Equinox
by

Unbreakable Will
Main Advice: Place wards in lane bushes, catch her when she tries to poke, play after she loses

Wish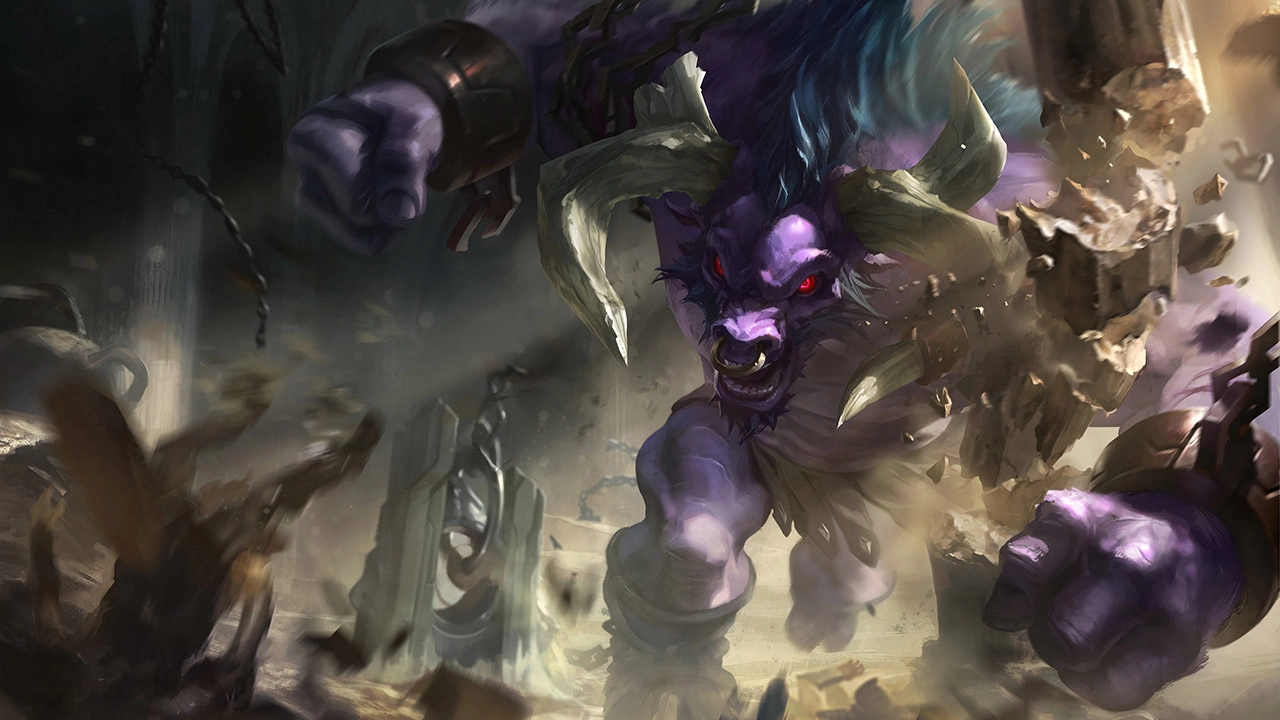 Combos

1)

Headbutt +

Pulverize = Initiation combo, Alistar's main combo that you should learn first. Basically, you use

Headbutt as a dash, then use

Pulverize to cancel the knock out from

Headbutt ;
2)[flash] +

Pulverize +

Headbutt behind target enemy = Lee Sin Insec in a nutshell, after flash use

Pulverize ;
3)[flash] +

Pulverize =

Headbutt +

Pulverize , but greedy
4)[flash]-

Pulverize -

Trample (+exhaust if you have it)-Stun-

Headbutt behind target enemy = Basically Flash

Pulverize +

Headbutt , but secured
5)

Headbutt + [flash] +

Pulverize +

Trample is really hard combo, however you don't have to know it, as it will be useful only when enemies stay together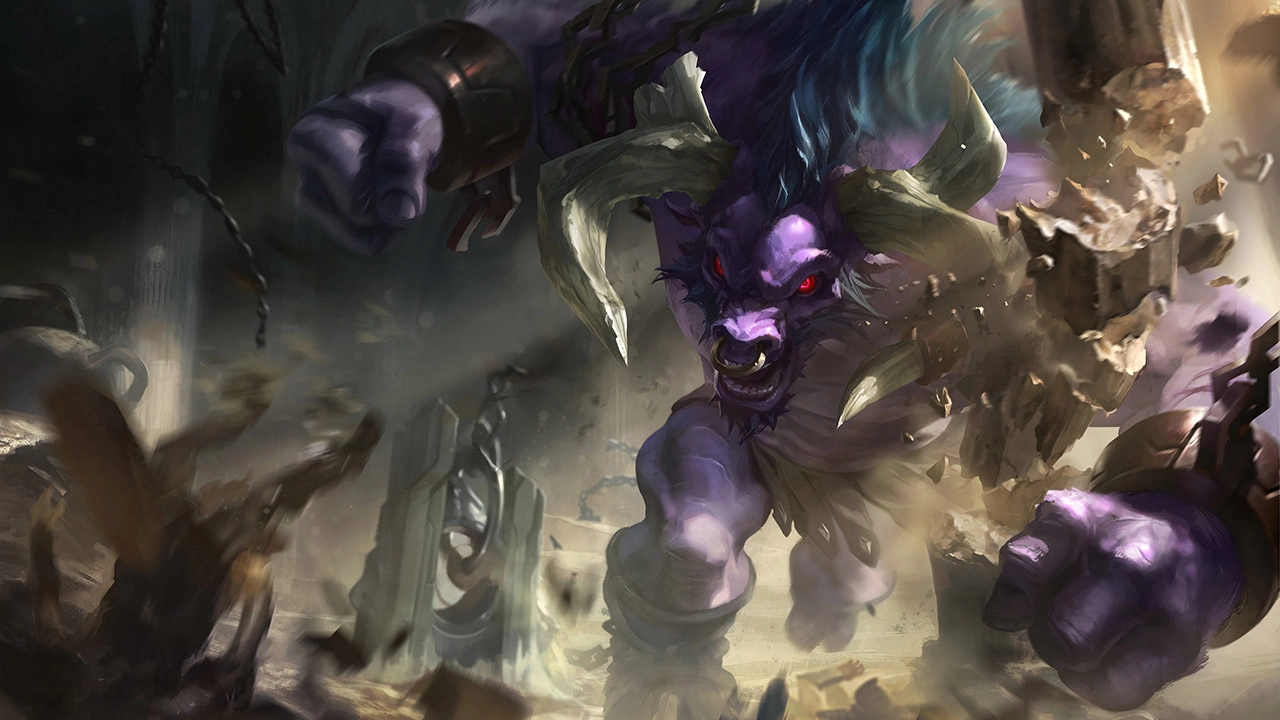 Early Game
Level 1-3 Alistar is not that great. Also, please note that I'll refer by combo number(see above.)

For first ability, you should level up

Pulverize . Why? Because with

Headbutt there's nothing really that you can do except zone enemy ADC from his XP,

Trample won't show full potential from far away(no stun stacking basically), and you can do Combo 3 in early game If enemies are really weak from lvl 1.
Wait until level 3, and do combo 1 when Enemy ADC or Support that's not really tanky(Example: Sona) will go near your

Headbutt range.

For hard matchups, you might need to play more safely, or play from enemy ADC mistakes, as mobile support like Janna will run away in ~75% engages

Pay attention to your and enemy ADC gold difference as it will make a difference during mid-game.
While tower diving, use ultimate to get bonus armor, push enemy against the wall and let your Carry do job for you.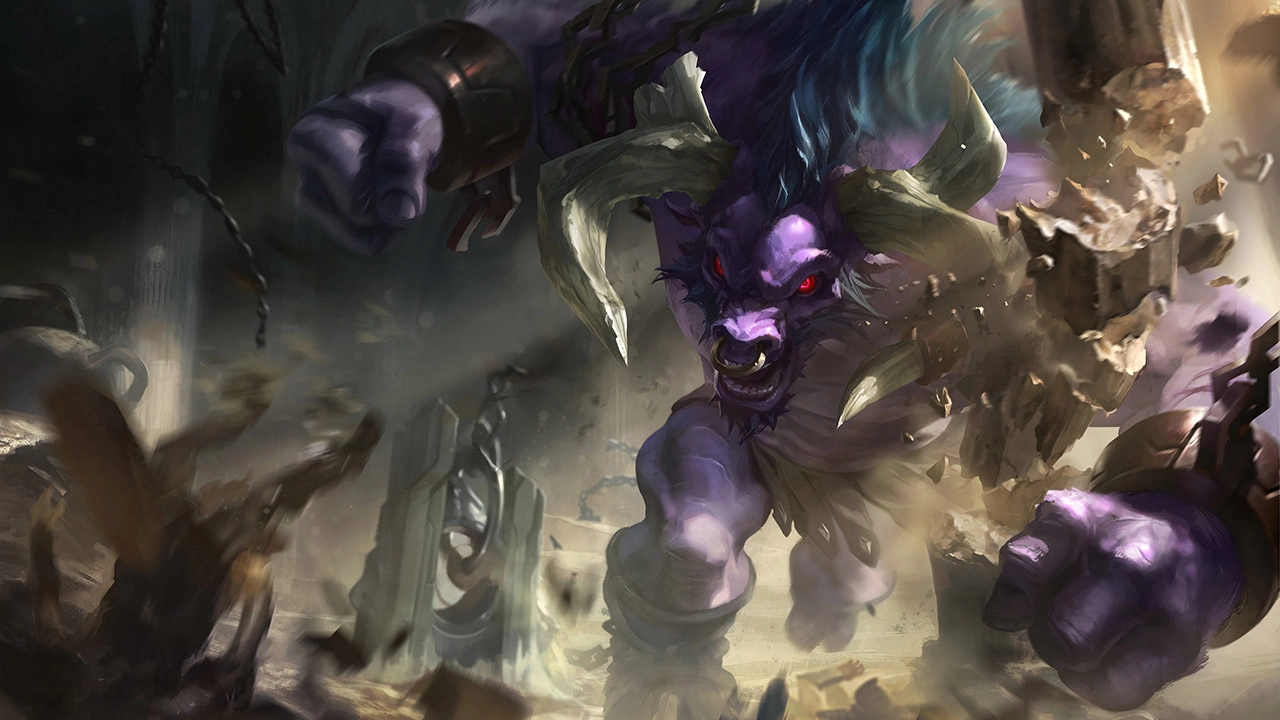 Mid Game
After you've built at least 2 items and some side have destroyed a turret on your lane first, a mid-game starts. Or maybe when you've started roaming around the map, haha

In teamfights your main role is to engage and knock up enemies. Focus enemy team's main damage dealer(Mostly, It's ADCs or Assassins) and make sure your teammates are around you to support your engaging. Your main combo to engage is Combo 1, so when enemy team groups, It might be a good time to engage. Also, don't hesitate to engage on 1 enemy(when he wanders around a map alone) when your teammate is around, as It might make future teamfight 5v4 instead of 5v5.

As I mentioned in builds section, if enemy's main damage dealer is a mage, build

Abyssal Mask . Overall, late game happens when you get tankier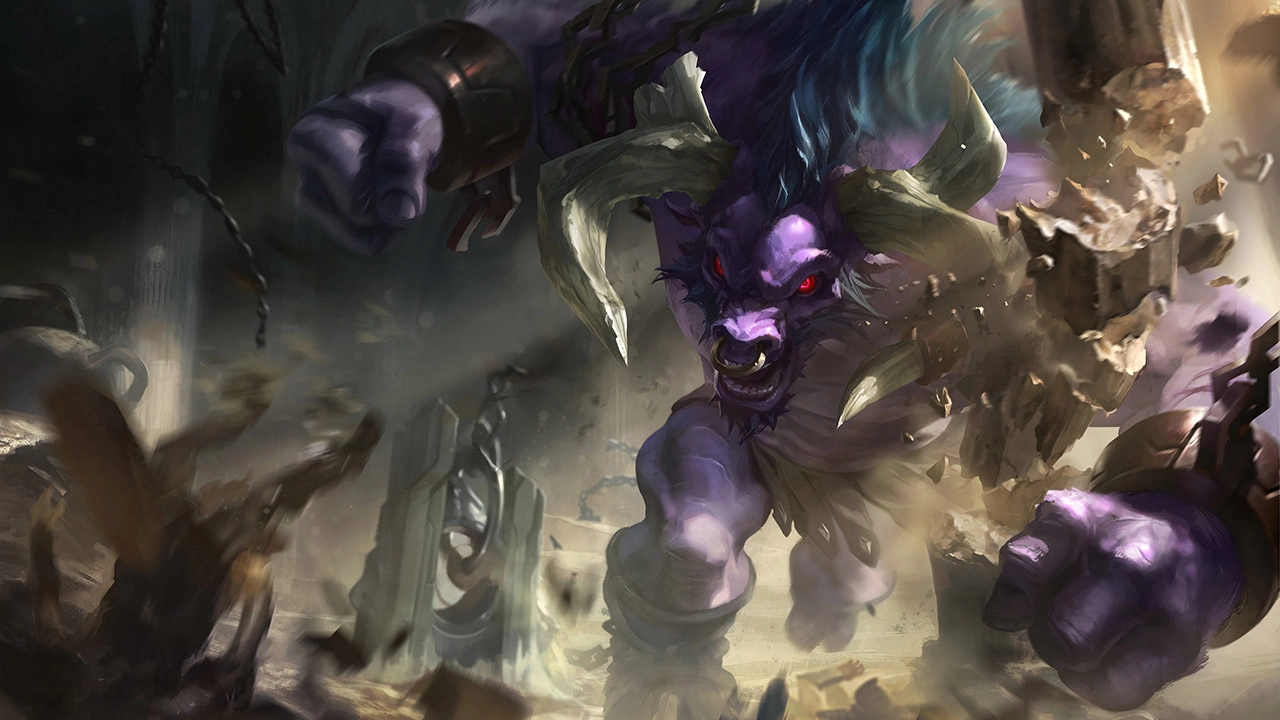 Late Game
Basically, It's a stage of game that really ties your team and enemy team's advantages.

Engage teamfights like in a mid-game, focus ADC and stun assassins from

Trample to make their life harder. It mostly depends on teamwork and how you communicate with your team.

Overall, Late game is in your and your team's hands and your victory depends on how do you work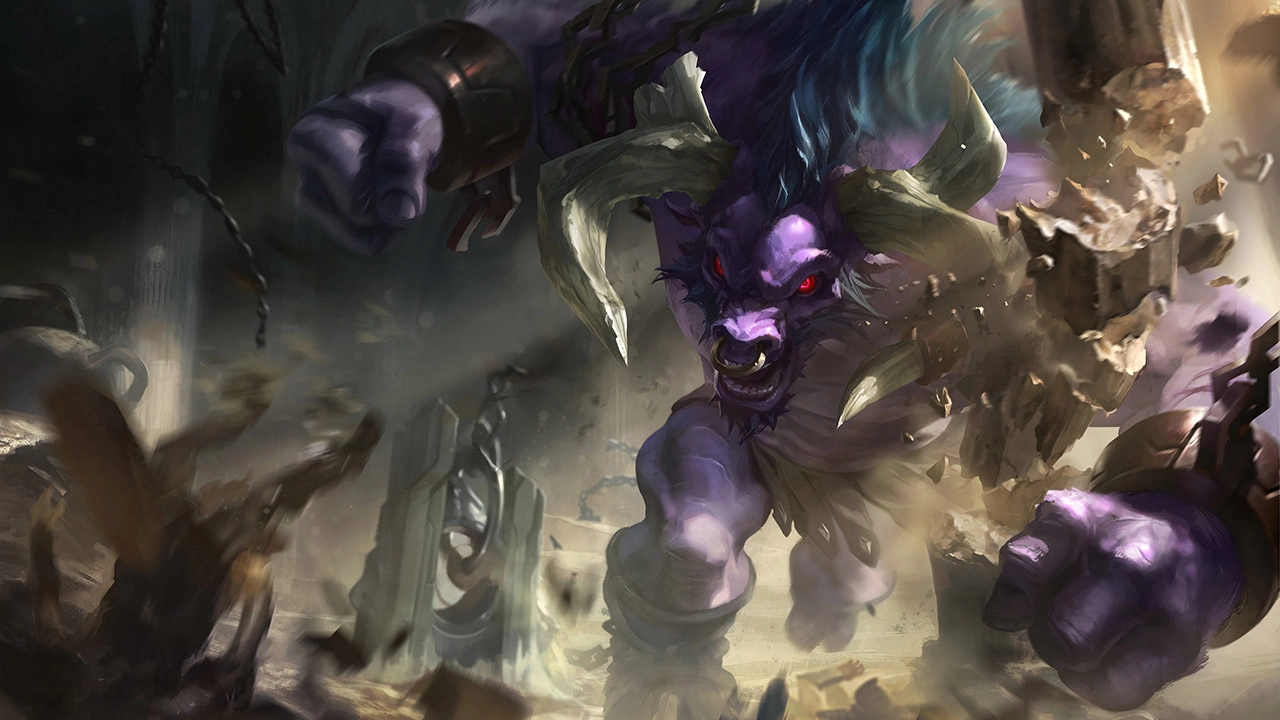 Conclusion
Alistar is currently in the best condition possible, but he mostly depends on his engages and how your team will handle it.

If you want to main Alistar, then you should practice some combos. His combos are beginner-friendly and you will learn them in a ~30 mins or so. Please remember, that you can mess up combos and it comes with experience, so don't let your ADC's toxicity go near you(just mute him lol).

Also, I've learned a lot from Alicopter from PC, so you might to! If you want to play Alistar, i recommend to watch some of his videos(His playstyle is mostly around roaming)

I wish you best of luck in the Wild Rift! Remember:
"Nothing can hold me back!"



Comments
Look at the nice things other people said!