The Boy and His Yeti - Nunu and Willump Guide
by Po3stell3d
[4.1b] Nunu & Willump Guide - The Boy and His Yeti - Nunu and Willump Guide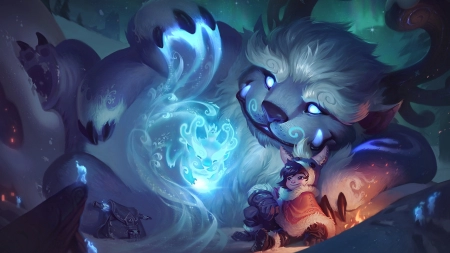 Patch 4.1b
May 20, 2023 14:07
The Boy and His Yeti - Nunu and Willump Guide
Nunu and Willump is just like Rammus - he is hypermobile, tanky and has lots of CC, but better! This guide is to help players play Nunu and Willump.
Pros
The best ganking potential in the game (He can do it at level 2)
Good clear speed (2 smites, which also means it's impossible for enemies to steal your camps)
Amazing objective control
A better Rammus (Lots of CC)
Huge amount of damage
Very tanky
Cons
Team-reliant
Ultimate can be easily disrupted
Poor AR/MR scaling
Weak when behind
No late game damage
Poor brawler
Nunu & Willump Build
Best Build Guide for Nunu & Willump
Starting Items

Core Items




AGAINST AD HEAVY COMPS






AGAINST AP HEAVY COMPS




ENCHANTS



BUILD EXAMPLE






Item Build Description
Additional information on the items
Starting items:
[shimmering spark] is a must for every tank jungler like Nunu & Willump . It gives HP and has the immolate passive which allows you to clear jungle camps faster. Eventually, you will upgrade this item into Bami's Cinder .
Core items:
After buying Bami's Cinder , you have 2 choices to pick: Sunfire Aegis and Searing Crown . Both items are great for clearing camps. However, Searing Crown is clearly better for tank junglers than Sunfire Aegis . It gives HP and armor and it's immolate passive deals more damage against jungle camps (150% damage against jungle camps vs Sunfire Aegis which is 130%). Sunfire Aegis 's immolate passive is made for solo laners because it deals more damage against minions.
Depending on the enemy team's composition, you might want to build Spirit Visage first. It gives HP, magic resist, and ability haste. It's passive increases your healing and shielding, improving your overall survivability. It's also useful if you're support is a shielder or a healer.
Otherwise, you should build Dead Man's Plate . It gives HP and armor plus the bonus movement speed. It's passive allows you to move around the map much faster which can be useful when you're using Nunu & Willump 's second skill.
Other items:
Boots & Enchants:
Nunu & Willump Runes
Best Runes for Nunu & Willump
Keystone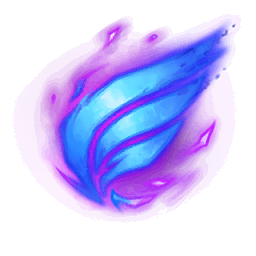 Phase Rush
Domination

Hunter Vampirism
Resolve

Hunter Titan
Inspiration

Mastermind
These are the best for

Nunu & Willump .

Phase Rush is good since you can just easily proc this with basic attacks. This rune will also allow you to run away if you fail a gank/combo.

Hunter Vampirism will give you magic vamp and extra AP, which is useful since [nunu & willump:1] healing also scales with AP.

Nunu & Willump is vulnerable to CC so

Hunter Titan is a good choice.

Mastermind makes sure you have the most gold when doing objectives. [smite] with

Mastermind + [nunu & willump:1] deals 1980 true damage to monsters in late game, meaning it's impossible to get your baron/dragons stolen unless you mess it up. 
Keystone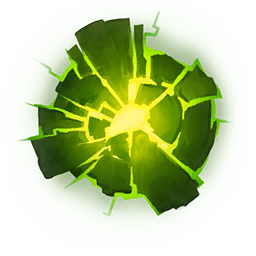 Aftershock
Domination

Brutal
Resolve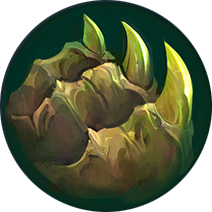 Bone Plating
Inspiration

Mastermind
This is an alternative rune set for

Nunu & Willump if you're playing against a hard matchup like

Kha'Zix ,

Wukong ,

Jax or

Vi .

Aftershock increases your resistances if you manage to CC someone.

Brutal provides early game damage and

Bone Plating prevents you from being bursted down easily.
Keystone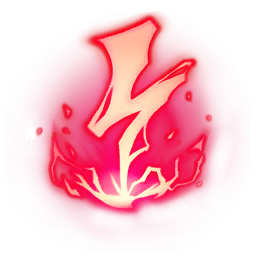 Electrocute
Domination

Gathering Storm
Resolve

Nullifying Orb
Inspiration

Sweet Tooth
Full AP Midlane. Use this if you want to build AP and troll both your team
Skill Order
How to distribute skill points





Combos
Learn how to maximize the champions potential

2nd

3rd

Ult

1st
Basic level 6 combo as Nunu. You roll up your snowball with

Biggest Snowball Ever!  and find the nearest target you can knock up. After knocking the enemies up, use

Snowball Barrage to freeze them for extra CC then use

Absolute Zero immediately. To deal the most damage, make sure you charge it up 50% through, or fully charge it if they have no [flash]. If the enemies are still alive, use [nunu & willump:1] to deal magic damage and heal off lost HP.

3rd

1st
Use this combo when you're being chased at by an enemy and you're low health.

Snowball Barrage can freeze enemies if they're close enough and

Consume has larger heals if you're below 50% HP.

1st

Smite
This combo is used to secure an objective like dragon or baron. Make sure to time it right though. In late game,

Consume + [smite] with

Mastermind rune deals 1980 true damage in total. You can also use this to bait enemies into thinking they can burst you down, then suddenly you [smite] + consume a krug and you're back to 80% HP all of a sudden.
Nunu & Willump Matchups & Counters
Detailed information on how to play matchups and counters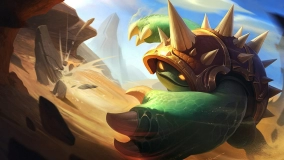 Easy
Rammus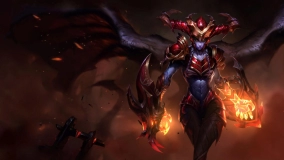 Easy
Shyvana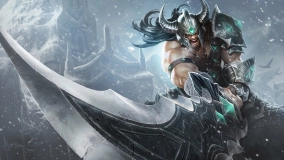 Easy
Tryndamere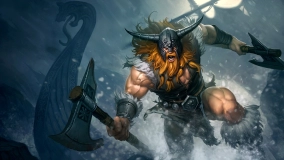 Easy
Olaf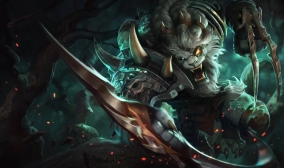 Easy
Rengar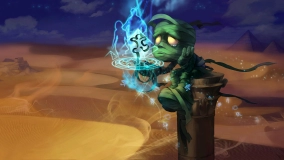 Easy
Amumu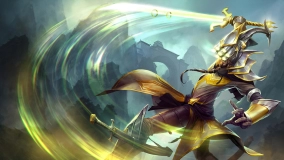 Medium
Master Yi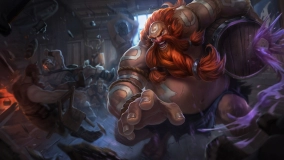 Medium
Gragas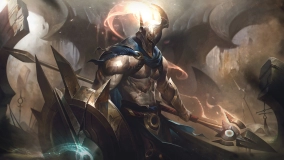 Medium
Pantheon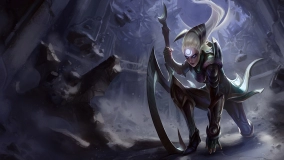 Medium
Diana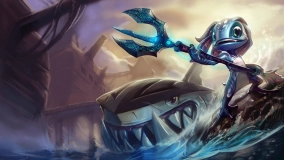 Medium
Fizz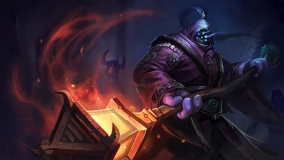 Hard
Jax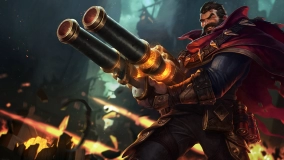 Hard
Graves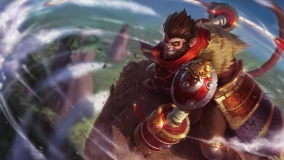 Hard
Wukong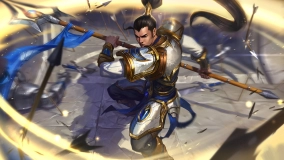 Hard
Xin Zhao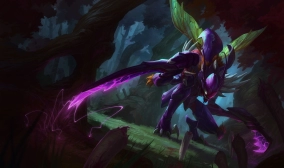 Hard
Kha'Zix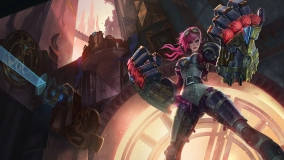 Hard
Vi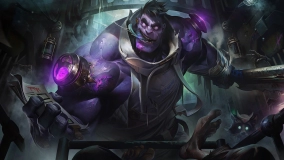 Hard
Dr. Mundo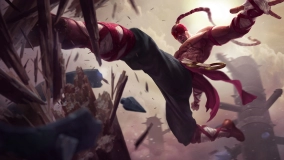 Hard
Lee Sin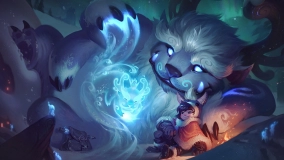 Skill
Nunu & Willump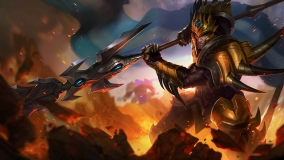 Skill
Jarvan Iv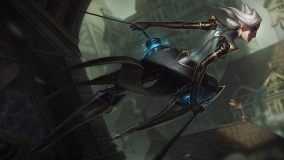 Skill
Camille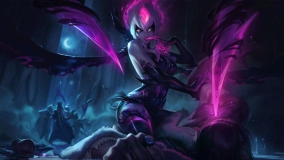 Skill
Evelynn

Nunu & Willump is a better version of

Rammus in every single way. The problem with

Rammus is that he counters AD heavy comps and that's it. He's not that good when matched up against AP team comps.

Nunu & Willump should not struggle fighting him.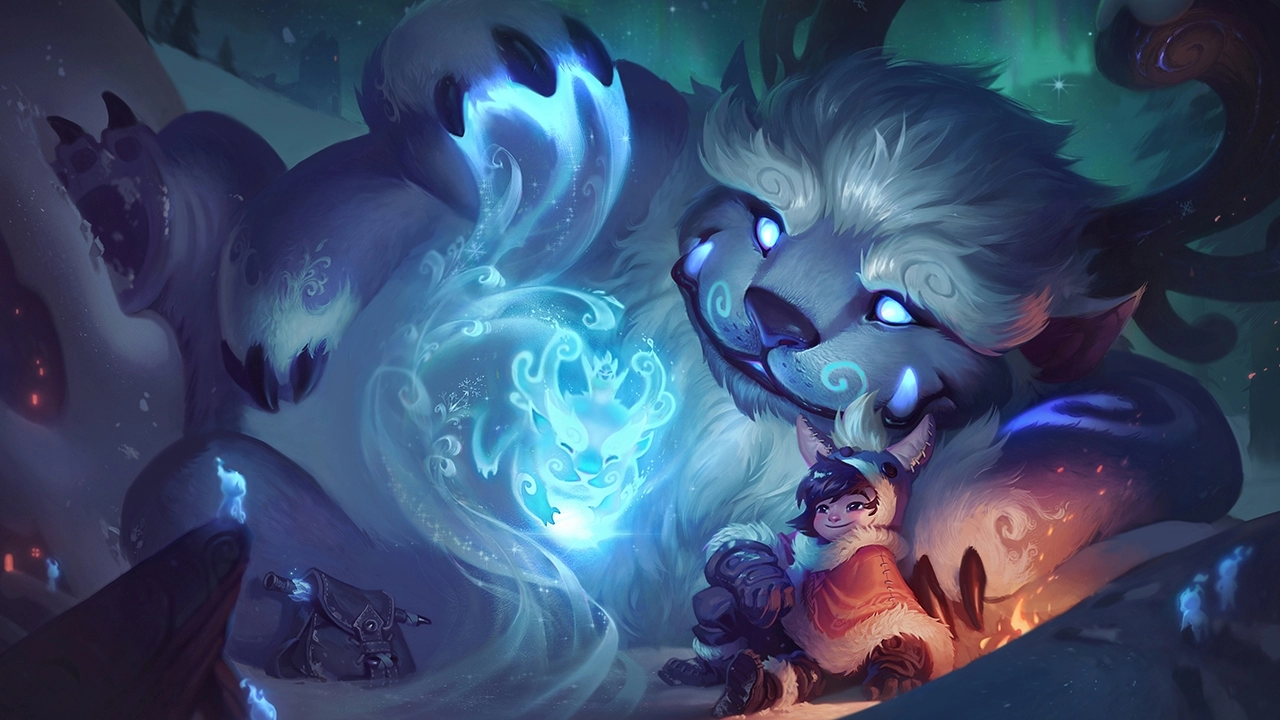 Synergies

Yasuo . Snowball +

Last Breath combo is devastating especially if your snowball knocks up multiple people at once.


Blitzcrank ,

Thresh ,

Leona and

Alistar . Any engage and CC heavy support has good synergy with

Nunu & Willump . The CC allows him to hit snowballs easier.


Rakan . Same reasons except his CC is much more effective.


Camille . Her ult prevents anyone from flashing away, making it easier to hit snowballs.


Renekton . Point-and-click CC. If timed correctly with your snowball, it's a guaranteed kill for him.


Riven . Has a stun and a knockup. Good burst damage as well.
ADCs like

Xayah and

Ashe are good too since they have built-in CC in their kits.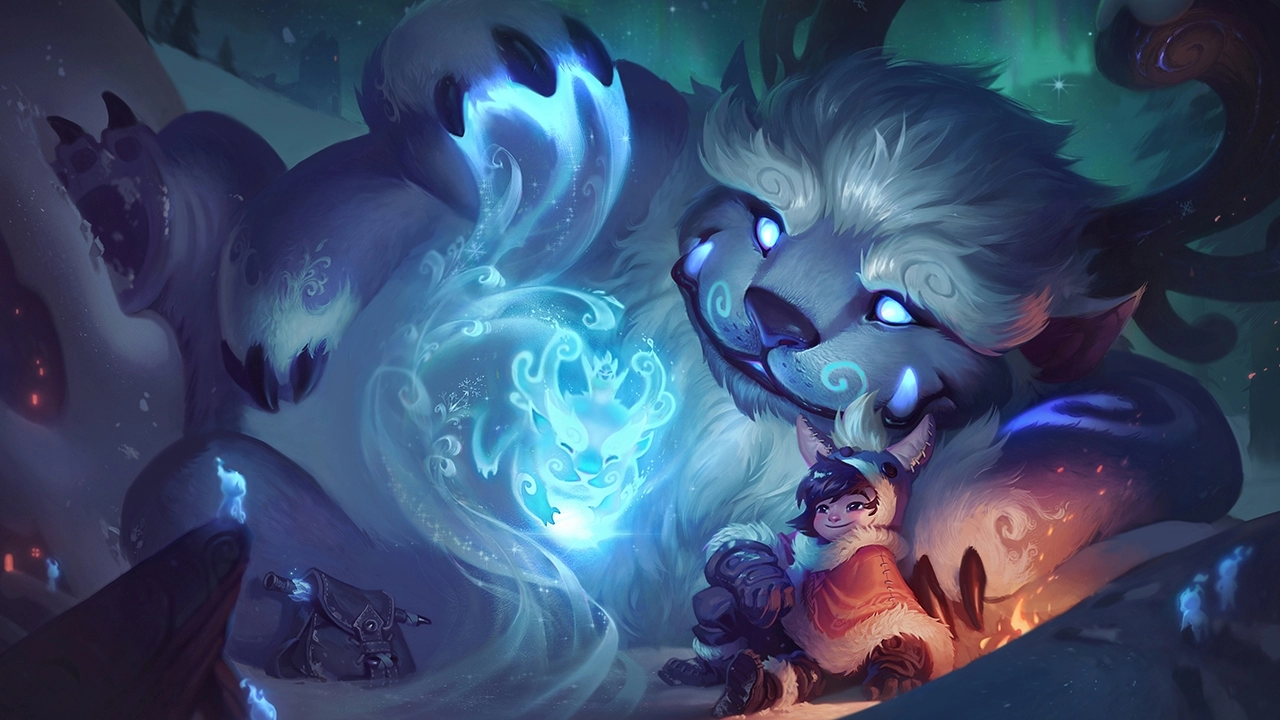 Early Game
Early game is where

Nunu & Willump are at their strongest. This is an opportunity for him to set up a win. Your main goal is to farm till level 2-3 and gank lanes repeatedly. Taking kills is fine, but in higher ranks, it's better to give it to your teammates. First, start with a jungle path that allows you to clear your camps efficiently. Nunu & Willump's Q ability, Consume, helps you sustain in the jungle. Prioritize securing Scuttle Crabs due to Nunu & Willump's strong objective control. Coordinate with your laners to gain vision and contest them. Use your W ability, Biggest Snowball Ever!, creatively to gank lanes. It provides you with a long-range engage tool, which can catch enemies off guard. Help your laners by providing vision and tracking the enemy jungler. Communicate with your team with pings so they can play more aggressively while you keep tabs on the opposing jungler. Look for opportunities to invade the enemy jungle and steal their camps if you have knowledge of their whereabouts.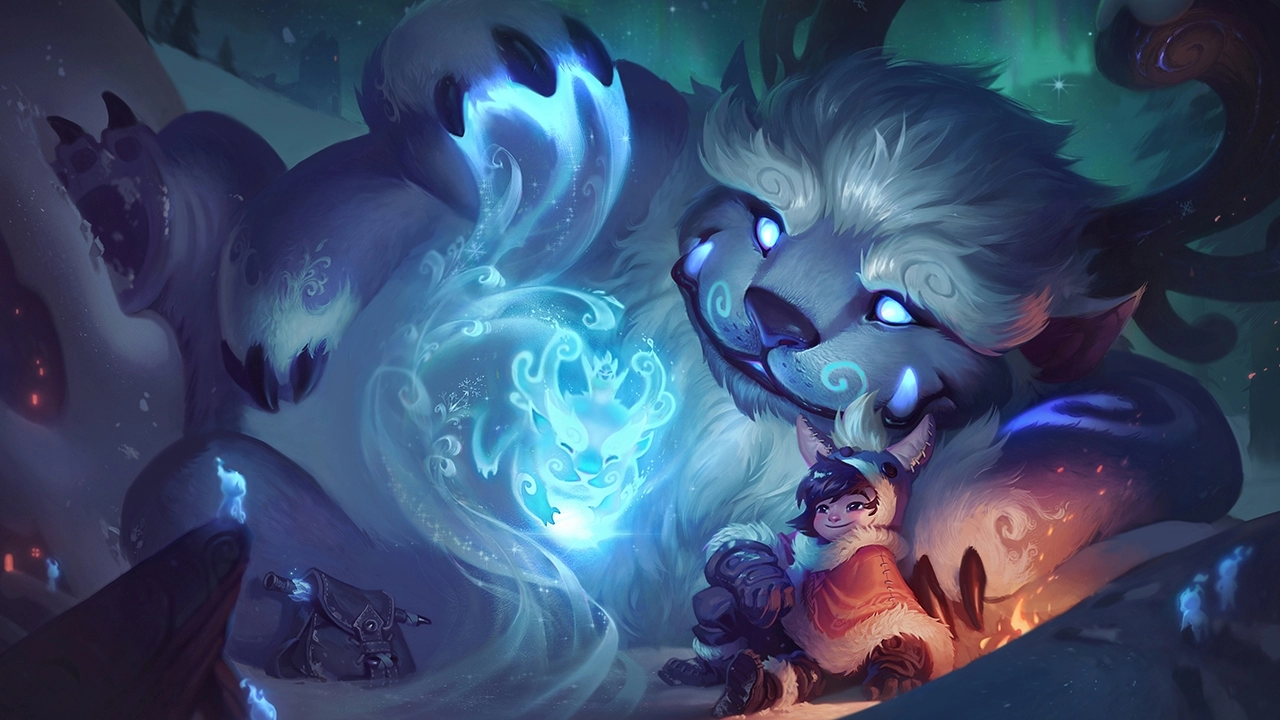 Mid Game
Continue securing objectives like dragons and Rift Herald. With Nunu & Willump's Q and Smite combo, you have great secure potential. Utilize Nunu & Willump's ultimate, Absolute Zero, during team fights. It deals significant damage and slows enemies, allowing your team to follow up and secure kills. Focus on controlling vision around important objectives and maintaining map pressure. This enables your team to make informed decisions and catch out-of-position enemies. Support your team by peeling for your carries using your E ability, Snowball Barrage. Use it to slow down enemies or interrupt their engages. Consider building tanky items to enhance your survivability and frontline presence. Items like Sunfire Aegis, Thornmail, or Spirit Visage can be effective choices.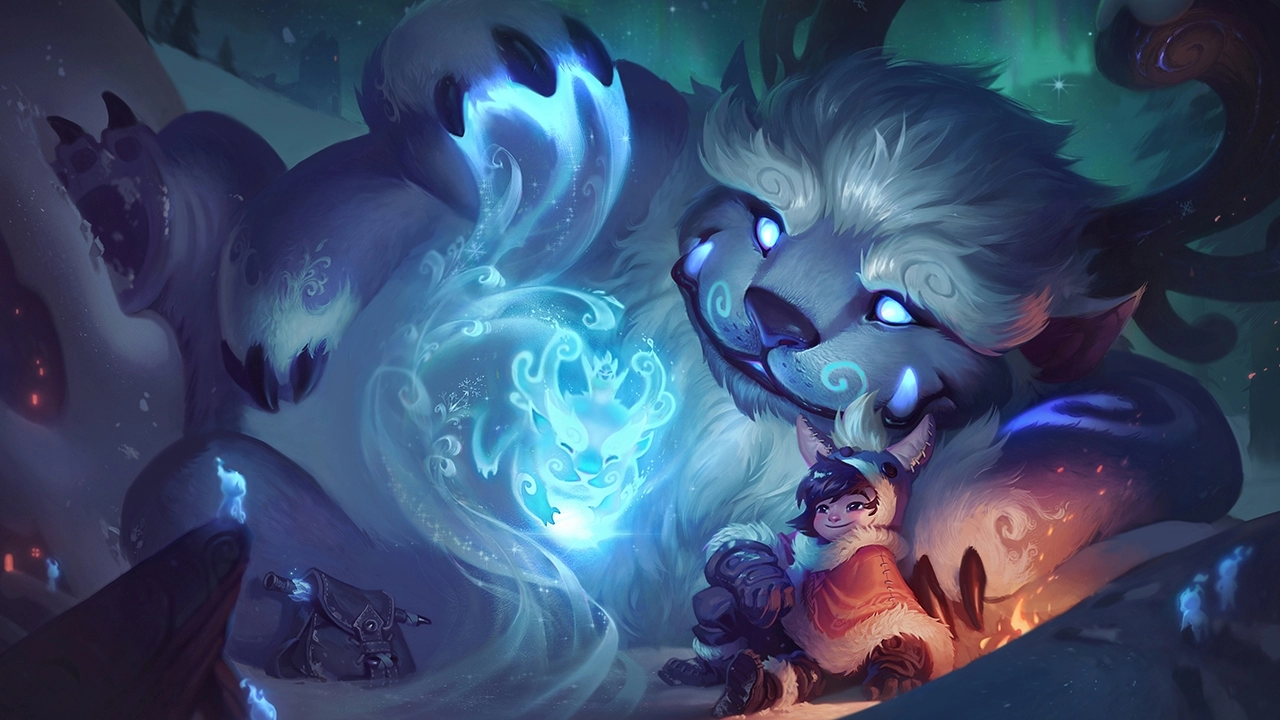 Late Game

Nunu & Willump falls off, but he can still be useful. Your main role in team fights is to initiate and disrupt the enemy team. Look for opportunities to engage with your W or flank the backline with your E. Continue to secure neutral objectives like Baron Nashor and Elder Dragon. These can be game-changing buffs for your team. Stick with your team and utilize Nunu & Willump's powerful zoning potential. Your ultimate can force enemies to reposition or disengage, creating opportunities for your team. Maintain vision control around key areas to catch out enemies or set up ambushes. Sweeping and placing wards strategically becomes crucial in the late game. Coordinate with your team to execute well-timed engages. Nunu & Willump excels at engaging, but follow-up from your teammates is essential to secure kills and objectives.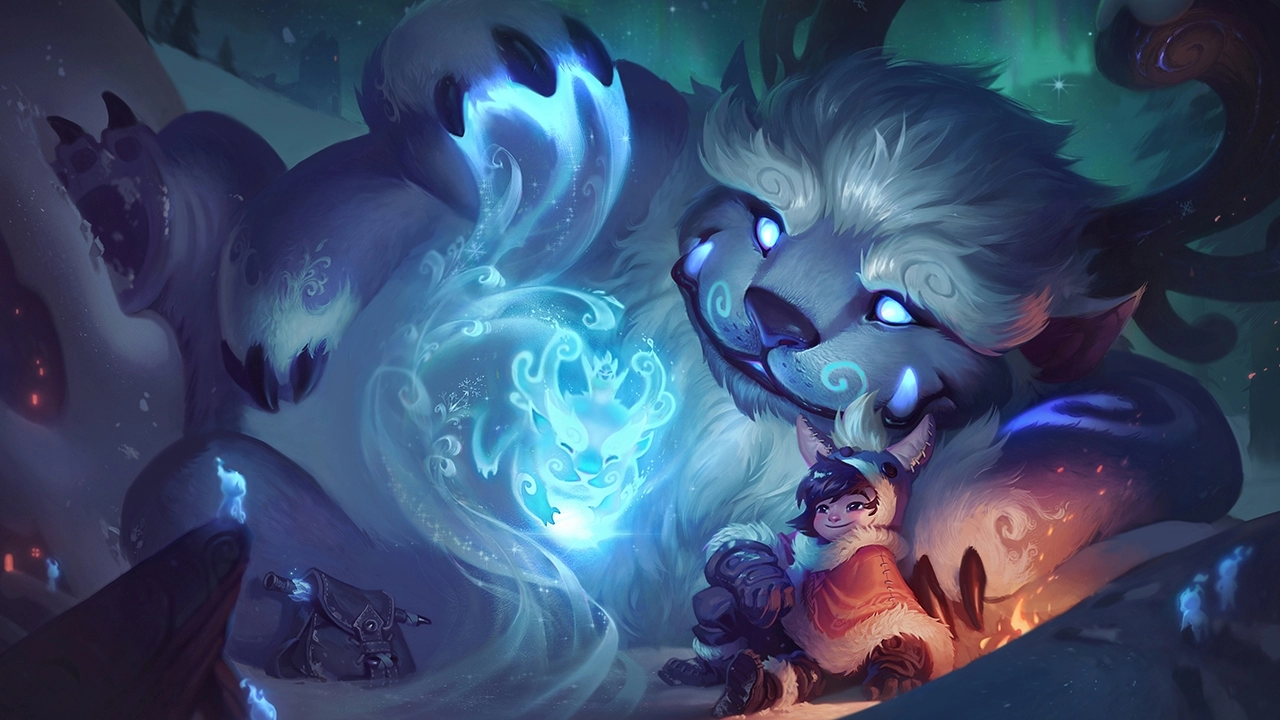 Videos
Comments
Look at the nice things other people said!