In-depth Aurelion Sol guide V2 (Rift Academy #5)
by Tzeentch
[2.0.0] In-depth Aurelion Sol guide V2 (Rift Academy #5)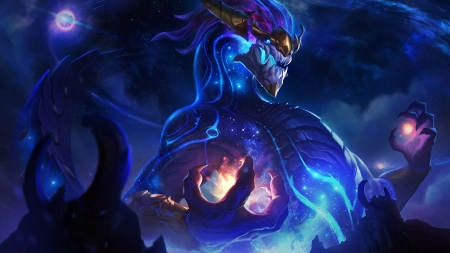 Patch 2.0.0
March 14, 2021 22:28
In-depth Aurelion Sol guide V2 (Rift Academy #5)
Guide to everything you should know about the Sassy star Dragon. Aurelion Sol, The Star Forger..
Aurelion Sol Build
Best Build Guide for Aurelion Sol
Starting Items


Full Build Option #1






Full Build Option #2 (My Personal Favorite)






Item Build Description
Additional information on the items
Rod Build : This is a good and beginner Friendly build for Aurelion Sol,

Rod of Ages Provides all the stats you need alongside HP/Mana which Aurelion sol needs to scale decently well. You can replace

Liandry's Torment With

Rylai's Crystal Scepter If you have troubles hitting Aurelion's

Celestial Expansion Consistently. But you have to practice on being Comfortable with it and your positioning/Movement around it.
Liandry's Rush : Overall an amazing build but risky. You won't have the benefits of having Mana from

Rod of Ages but if you know how to manage it properly it shouldn't really much of a problem. This build lets you spike earlier compared to the Rod build.
Aurelion Sol Runes
Best Runes for Aurelion Sol
Keystone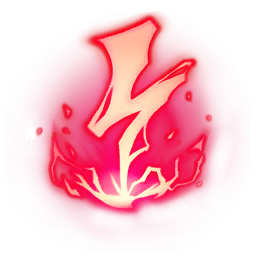 Electrocute
Domination

Brutal
Resolve

Conditioning
Inspiration

Hunter Genius
Rune Set #1: Generally good For Aurelion Sol in laning phase, Makes your zoning and pokes more powerful. Since phase rush doesn't exist Electro can do the work nicely.
Keystone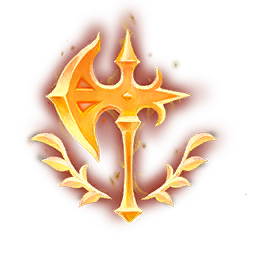 Conqueror
Domination

Brutal
Resolve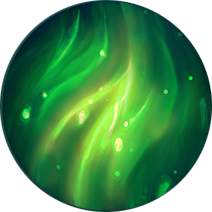 Second Wind
Inspiration

Manaflow Band
Rune Set #2 : Only use this when you're experienced enough with Aurelion. you can easily stack this because

Center Of The Universe
counts as a basic attack each hit.
Skill Order
How to distribute skill points





Summoner Spells
When to take which summoners
Flash
You're Very immobile, You need this to reposition yourself. NEVER use this to chase someone but only to escape unless it's level 1-3
Ignite
Gives Aurelion a better kill pressure.
Exhaust
Good against Zed/Akali.
Barrier
Also good against assassins or burst heavy mages it's better than exhaust on some scenarios.
Aurelion Sol Matchups & Counters
Detailed information on how to play matchups and counters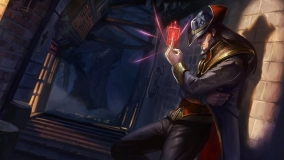 Easy
Twisted Fate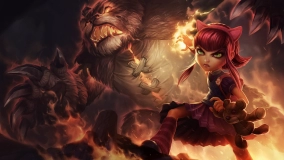 Easy
Annie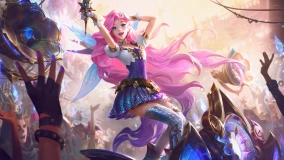 Easy
Seraphine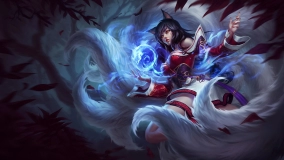 Medium
Ahri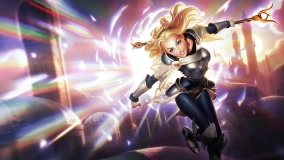 Medium
Lux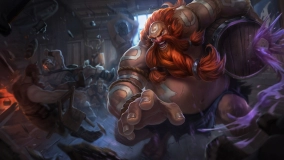 Medium
Gragas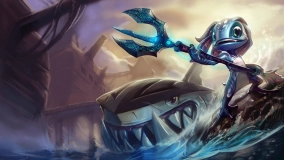 Hard
Fizz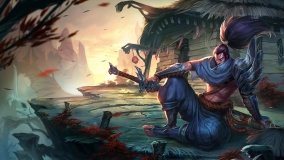 Hard
Yasuo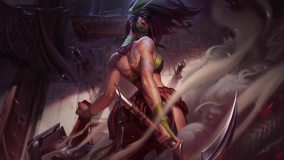 Hard
Akali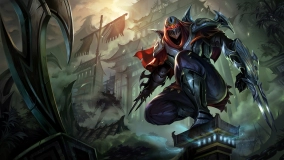 Hard
Zed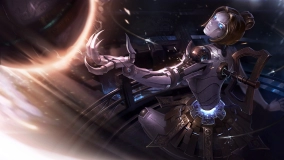 Skill
Orianna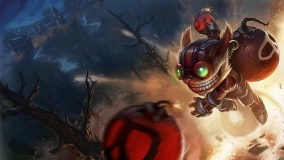 Skill
Ziggs
An easy Matchup for Aurelion considering the others are mostly Skill based/medium ones. His Trades and damages are so obvious to anticipate and the moment he tries to use

Pick A Card To stun you ready your

Starsurge To punish him, since you have better range he will always take minion aggro when he attempts to do it. Just try to look for roams the moment you hit lvl 4 and shove the wave when before doing that.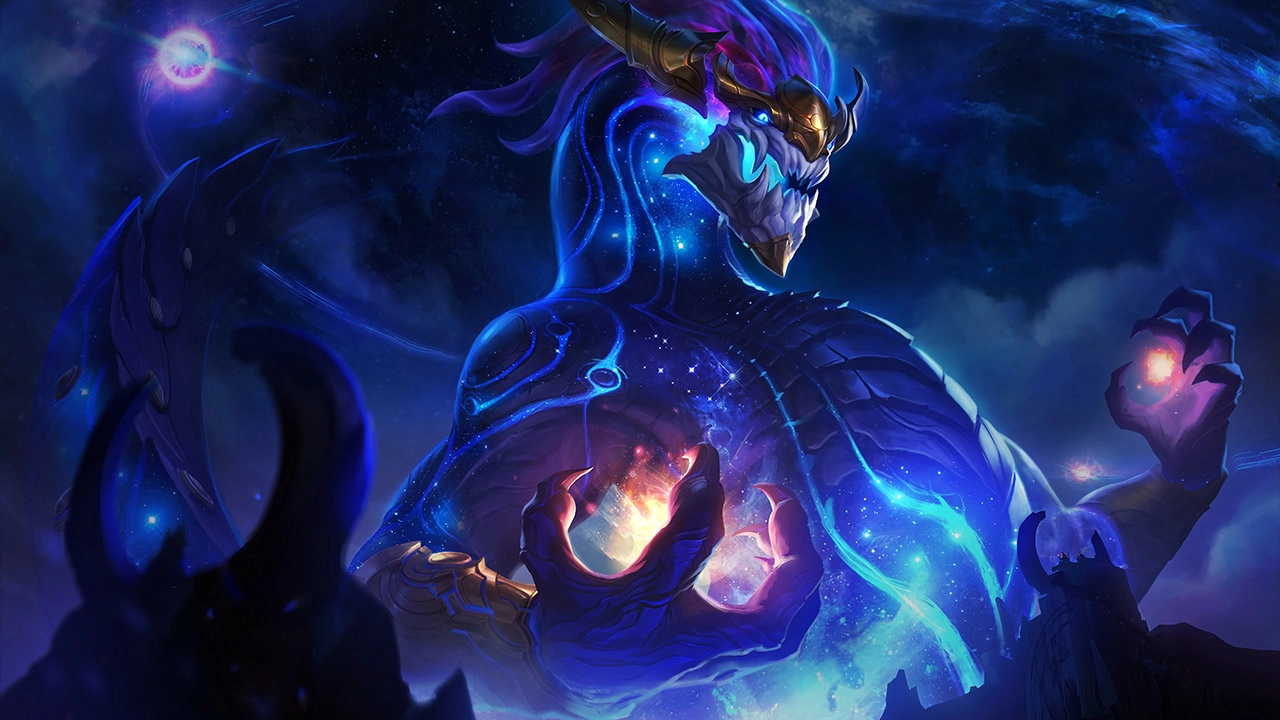 Playstyle.
What makes Aurelion Unique and fun to play is just basically his

Center Of The Universe  and his

Celestial Expansion Aurelion Is a Control mage with great roaming capabilities. if you want to play a mage with an exotic kit then Aurelion is definitely the Champion for you. he mostly excels at roams and teamfighting in general providing good CC and AoE damage though his laning phase is quite weak compared to other champions he's hard to play but definitely easy to master since practicing and mastering your positioning to hit orbs is the key fundamental of generally playing aurelion.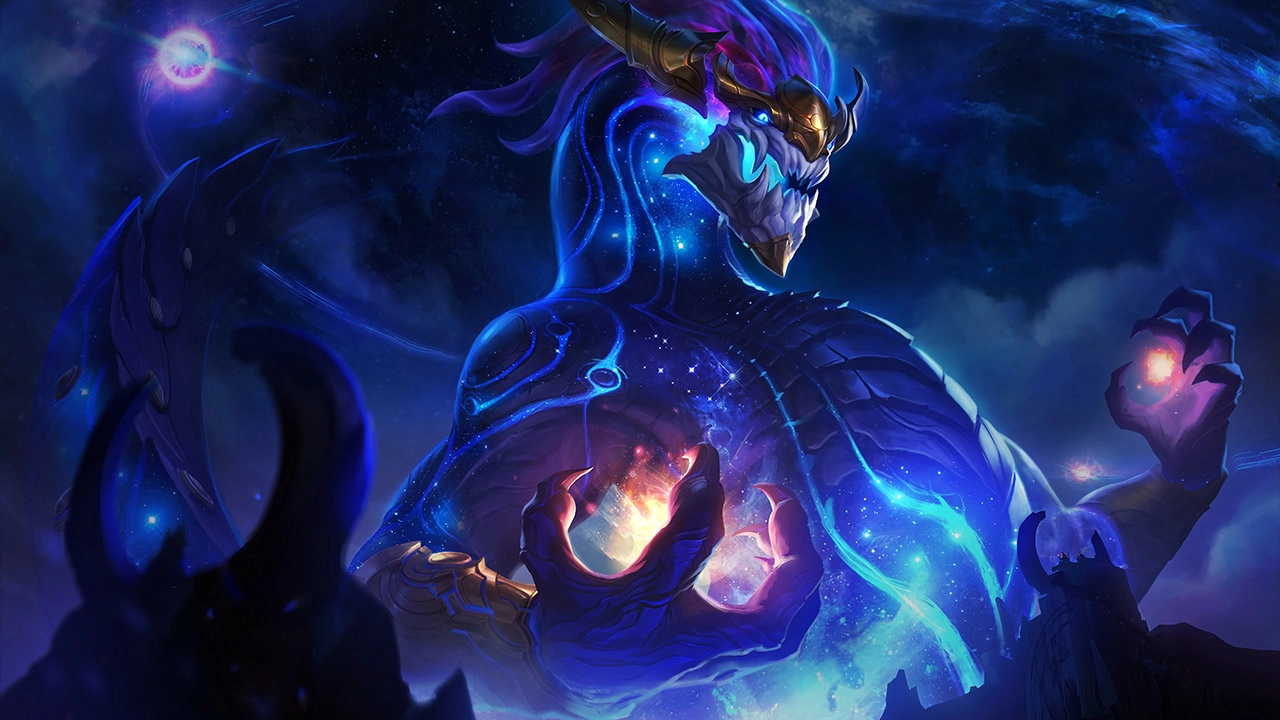 Mechanics/Combos.
---
Aurelion Sol seems like a narrow Champion if you write it in paper but he surprisingly has a decent amount of them. Starting off to combos.

Voice Of Light +

Starsurge >

Celestial Expansion
This is your standard combo. Knocking off enemies with

Voice Of Light will make them airborne for about a second giving a free stun from

Starsurge
The image above Is the maximum range of Aurelion Sol knock back. Any opponent before that radius will be knocked back into that radius that is in the exact range of

Celestial Expansion it's a way for Aurelion sol to peel for himself against Champions that can engage into him.

Voice Of Light + Flash +

Starsurge >

Celestial Expansion
Funnily enough, Aurelion sol can also Kick Ult with flash like lee sin, pog. You ult behind you and flash ontop of them, this will redirect your

Voice Of Light into the place that you flash to. Although this is not really an important combo and the only scenario you can use this is against Zed with his

Death Mark but nonetheless it looks cool if you manage to pull it off.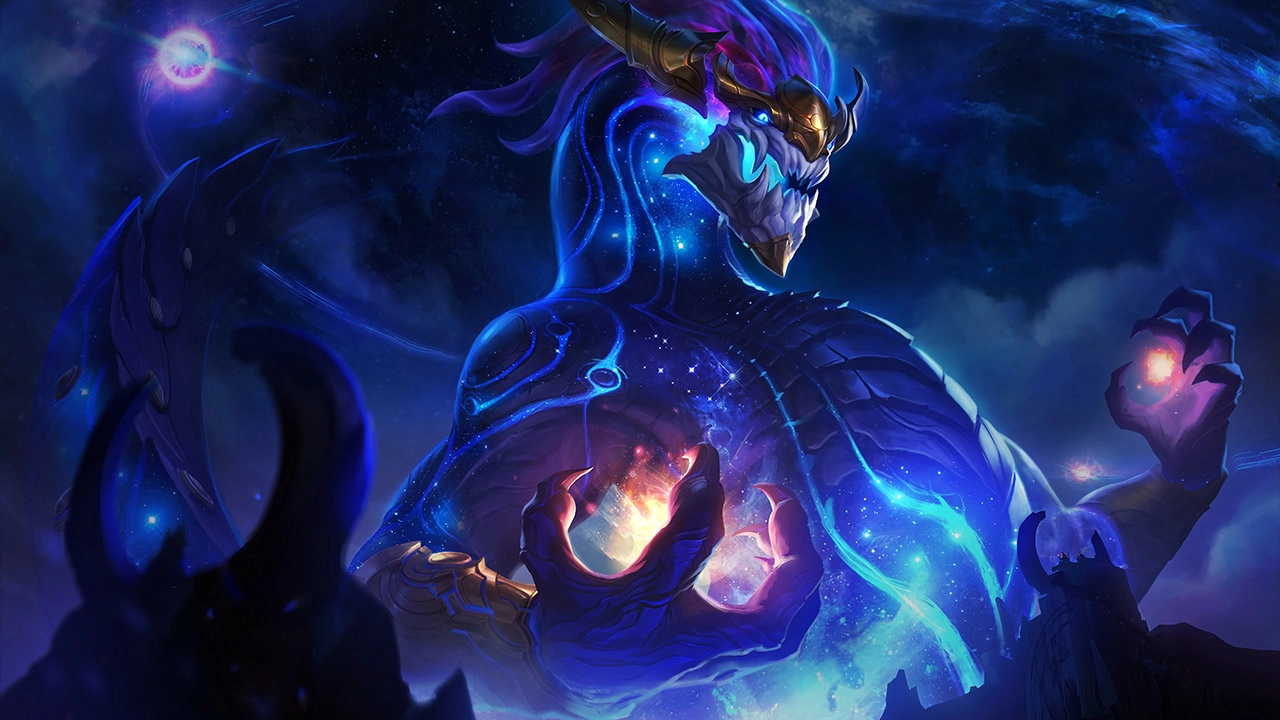 Laning as aurelion
knowing how to lane on a champion that has a slightly weak laning phase is important. I'll note out the general rules that you have to do on aurelion to be a successful in laning.
Establishing a Slow push level 1 is important since this provides key points and timing to roam, being aggressive with your

Celestial Expansion to zone out and slowly shove the lane is a must. after setting up a wave you'll definitely want to ward the enemy jungle camp and hard shove the next wave for it to crash at the tower and reset. upon reaching lvl 4 and acquiring

Comet Of Legend should have you looking for roams. But it's ok if you can't and Just ward again instead. But whenever possible immediately use

Comet Of Legend to arrive quickly and possibly turning the tides of that skirmish Against surprise counter ganks by the enemy.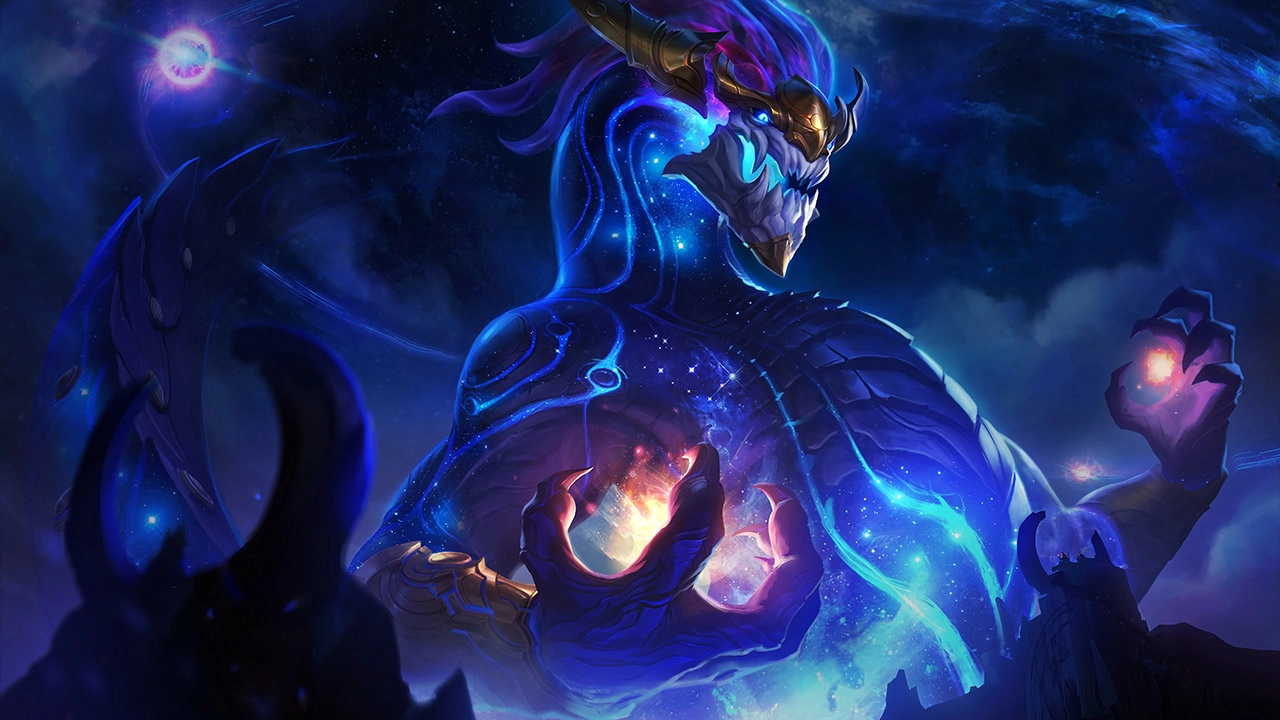 Final words
You may have seen this in r/Wildrift but please check out r/Wildriftacademy and make that subreddit as the mainstream all educational sub for Wildrift. thank you for reading all the way to the end!
Comments
Look at the nice things other people said!