How to play the hot furry fox waifu Ahri!
by How2L0seURselF
[3.1a] Ahri Guide - How to play the hot furry fox waifu Ahri!
This guide isn't perfect and so ain't I. It's made for beginners to start with good help, than any Emerald+ players! Also if you don't agree with me, then please remember it's MY OWN guide. If you think you can do it better, then do it as you wish :D
Patch 3.1a
May 04, 2022 20:59
How to play the hot furry fox waifu Ahri!
Hello and welcome to my first guide! I have enough knowledge to share about our pog midlaner Ahri finally. Please leave a like and a comment with feedback! I did this guide, because Ahri is very beginner friendly and there are no good guides for her really at all.
Pros
Really beginner friendly
Consistently good
Easy to play and versatile
Great for tmfights
Has CC
High mobility
Cons
HAS to hit charm for damage
Kinda weak when not snowballing or if you don't keep up
Very mana hungry in early game
Squishy
Very basic abilties, nothing too flashy or mechanically really hard
Ahri Build
Best Build Guide for Ahri
First few items



Core Items of my playstyle




alternatives (last 2 slots)




Boots and upgrades






Item Build Description
Additional information on the items
Starting Items
Personally, I always go with

Amplifying Tome since its extra AP grants me a good, aggressive start. You could make the case for going the mana option (

Sapphire Crystal )
since Ahri can be very mana hungry depending on how you play, BUT later on I'll show you why you shouldn't spam your abilities in the early game. If you got an early kill on your enemy, push the lane and recall asap to get

Lost Chapter so you can extend the lead easier.

Blasting Wand shouldn't be the choice, since the 150 Mana from

Lost Chapter will be more useful than just 15 more AP. If you have enough gold, then buy both obviously.
---
Core Items (of my personal build)
Now I'll explain to you why I recommend personally these Items. Though, I'll show you later some alternatives!
Alternatives (last two slots)
Keep in mind that some items are already Core Items for Ahri so I put them here as they're good even when you build smth else first.
---
Boots & Enchantments
Mercury's Treads these shoes are well suited for enemies with a lot of stuns, or if they are more than 2 AP champs in the enemy team.
Ionian Boots of Lucidity

  are my go-to picks for Ahri to keep the Cooldown low as possible and if I don't need the other boots´ abilities

Plated Steelcaps Good for AD heavy teams basically. The opposite of Mercury's Treads
Stasis Enchant

 are really good in this current meta and are my favourites on Midlanders. This is the best Enchant for most Midlaners most likely with of course some exceptions.

Protobelt Enchant

 Really nice to have actually. It's another dash that can catch people off-guard. 

Quicksilver Enchant Also great for Soft CC such as Charm, Root and etc. also good for Teemo if he placed Noxious Trap everywhere.

---

Patch 2.4!!
Crystalline Reflector is a great new item that is basically the AP version of Thornmail and is good as 2nd item if many AD threats are popping off and you want to stand somehow against it.
Ahri Runes
Best Runes for Ahri
Keystone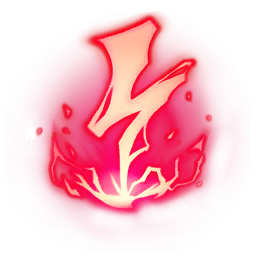 Electrocute
Domination

Brutal
Resolve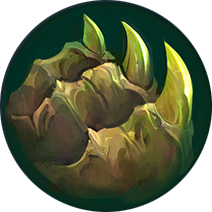 Bone Plating
Inspiration

Manaflow Band
Skill Order
How to distribute skill points





Combos
Learn how to maximize the champions potential

3rd

1st

2nd

Passive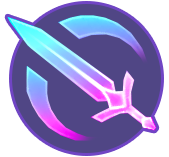 AA
This is sorta your standard combo. I use it pretty much anytime the enemy steps up and wants to trade with me. It should proc your electrocute and really take a lot of health of the enemy  if the Items allow it. Also, Please watch this video for more combos

3rd

Flash

1st

2nd

Passive
This combo is good, but you need to practice it first before trying so that the flash cancels the animation of

Charm . It's used when your enemy is too far back and you want to finish him off aka you need range to get them. If

Spirit Rush is available then use it since it comes back faster than flash plus itself does damages if the enemy is right next to you, but if you use that instead of the flash you won't get that cancel animation. So be aware of that. Be aware that this combo is really high risk high reward and if you don't do it perfectly then you just wasted your flash you moron. 

Ult

3rd

1st

Passive

2nd

Ult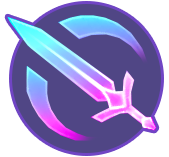 AA

Ult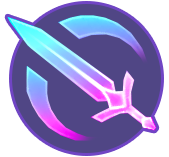 AA
This is THE ULTIMATE FURRY AHRI COMBO!!! This combo is the lategame combo to use when you really wanna kill that annoying Orianna. THIS COMBO THOUGH IS THE HIGHEST RISK HIGHEST REWARD THING YOU CAN EVEN DO SO IF YOU DON'T KILL THE ENEMY YOU BETTER SPAM IGNITE OR YOU'll GET FLAMED BY YOUR TM8s WHILE YOU'RE SEEING THE GREYSCREEN

1st

Flash
Similar to Combo #2 and really doesn't have to be used all the time. It's more of a reminder that this exists. Spam flash asap when you use

Orb Of Deception to cancel the animation and get that surprise effect.

Ult

Flash
Again similar to the other ones and it's great for chasing the low hp enemy. Watch the video linked in Combo #1 to see it visually. 

Ult

3rd

Flash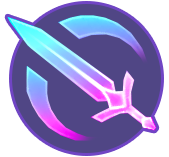 AA
An even better combo for chasing which also has a higher risk of getting wasted. Looks really cool if you can flash through a wall.

3rd

1st

Ult

2nd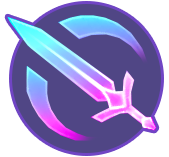 AA

Ult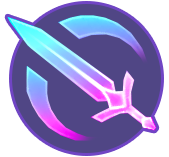 AA
Very similar to combo #3 just a bit different. The other one is a combo I personally like more, due to higher chance of hitting

Charm with it. If you want to get creative then charm+flash like in combo 2. I won't repeat myself as to what I think about this. I won't also add any combos and for more look at the link in combo#1. 
Ahri Matchups & Counters
Detailed information on how to play matchups and counters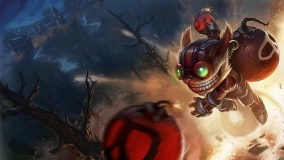 Easy
Ziggs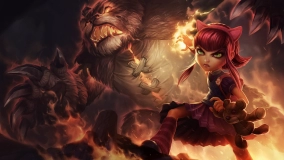 Easy
Annie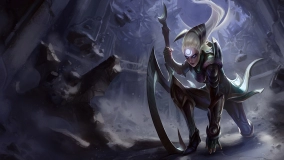 Easy
Diana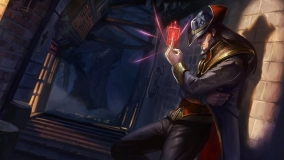 Easy
Twisted Fate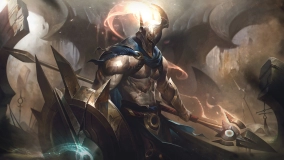 Easy
Pantheon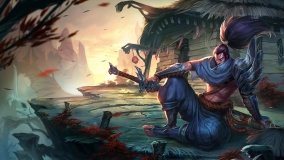 Medium
Yasuo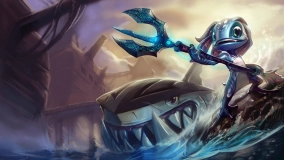 Medium
Fizz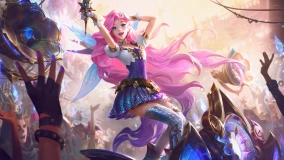 Medium
Seraphine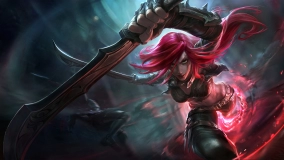 Medium
Katarina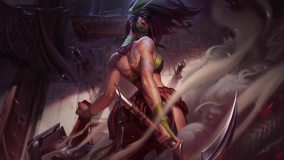 Hard
Akali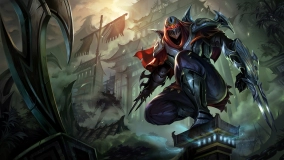 Hard
Zed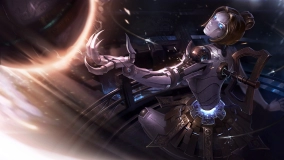 Hard
Orianna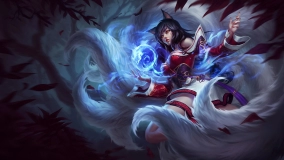 Skill
Ahri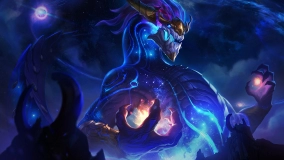 Skill
Aurelion Sol
He is very squishy, but has a long range. Don't stay in minion waves and try to hit him with poke (

Orb Of Deception ). You can get aggressive ones he wastes

Satchel Charge . Hit him with that

Charm and he should get really low or even dead.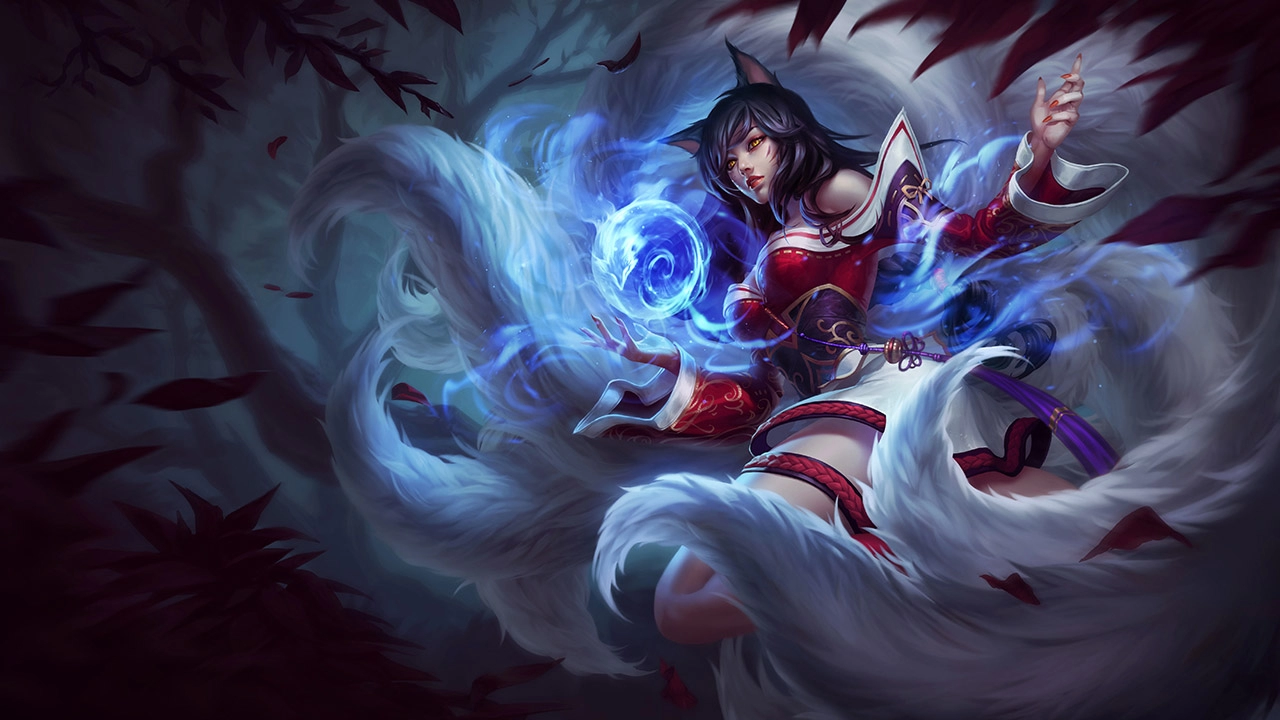 What are your prioties?
Let's talk here something more basic, play around your Jungler. Help him get that scuttler and such. If you see the enemy jungler is Baronlane or Botlane, then you can shove your wave and ward deep in their jungle for more vision. Really nice if you are in higher elos. You could also just gank with your jungler the other lane, but I find deep vision to be more abusive. The next thing is to play around your win condition. If you got a

Jinx , help her as much as you can to get her fed. A fed Jinx is just a guaranteed Win so long as you all don't int and play accordingly. Also a small tip, in teamfights play front to back. Meaning you

Charm anything in front of you while you stay back. Also, you are not an engager. That is

Malphite 's Job for example.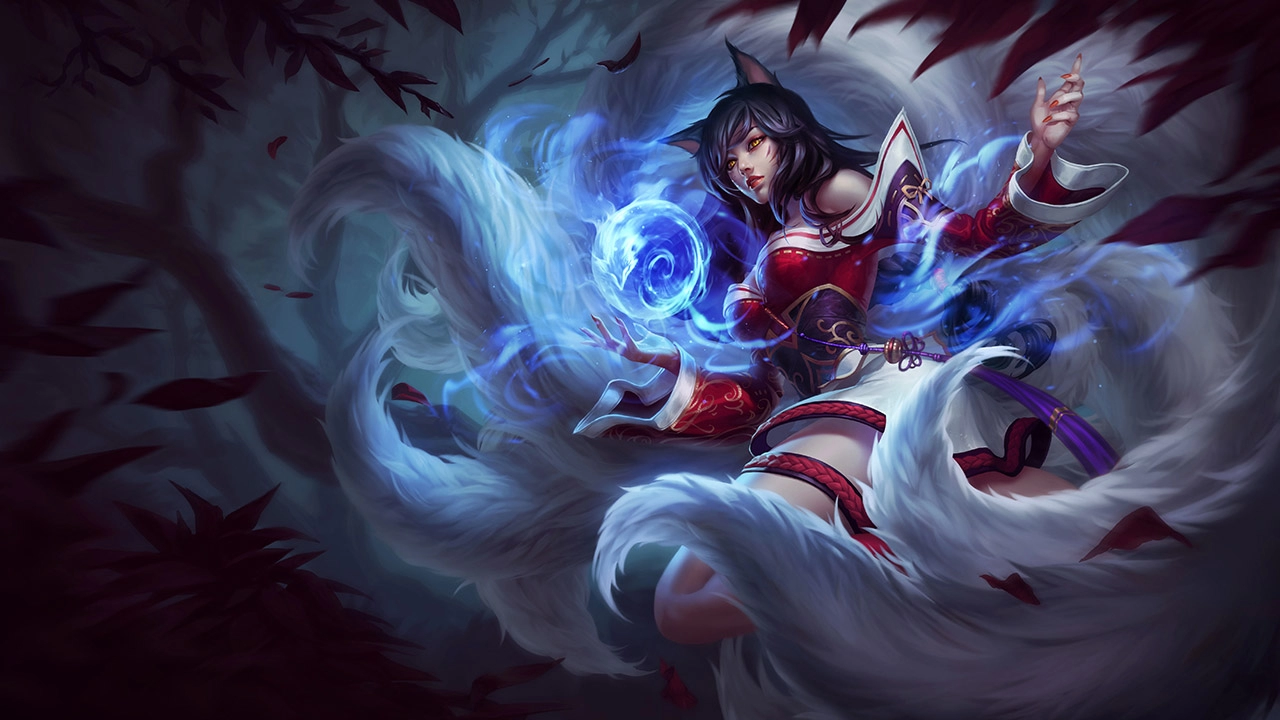 Tips for Ahri
Seriously don't overextend and don't get too cocky in the laning phase. There could be always a Jungler nearby waiting for you to be a fool.
Repeat after me, DO NOT WASTE YOUR CHARM! For real your charm is the key to win. Use it very wisely and is best used with flash (as mentioned in the combo section) and with R too.
Do NOT spam Orb Of Deception in the early game 24/7. It wastes a lot of Mana and can kick you out of the lane due to low mana. Always use it when the value is high. Like hitting the minions AND the enemy for example. Or last hitting some Minions at once
Another tip for Orb Of Deception is to hit with the Peak range so it hits 2 times.
The last tip I can say is to try to help your team as much as you can. Like help the jgl to get his scuttle crab, the botlane the dragon, by Ganking the enemy and etc. Be fast or they run away!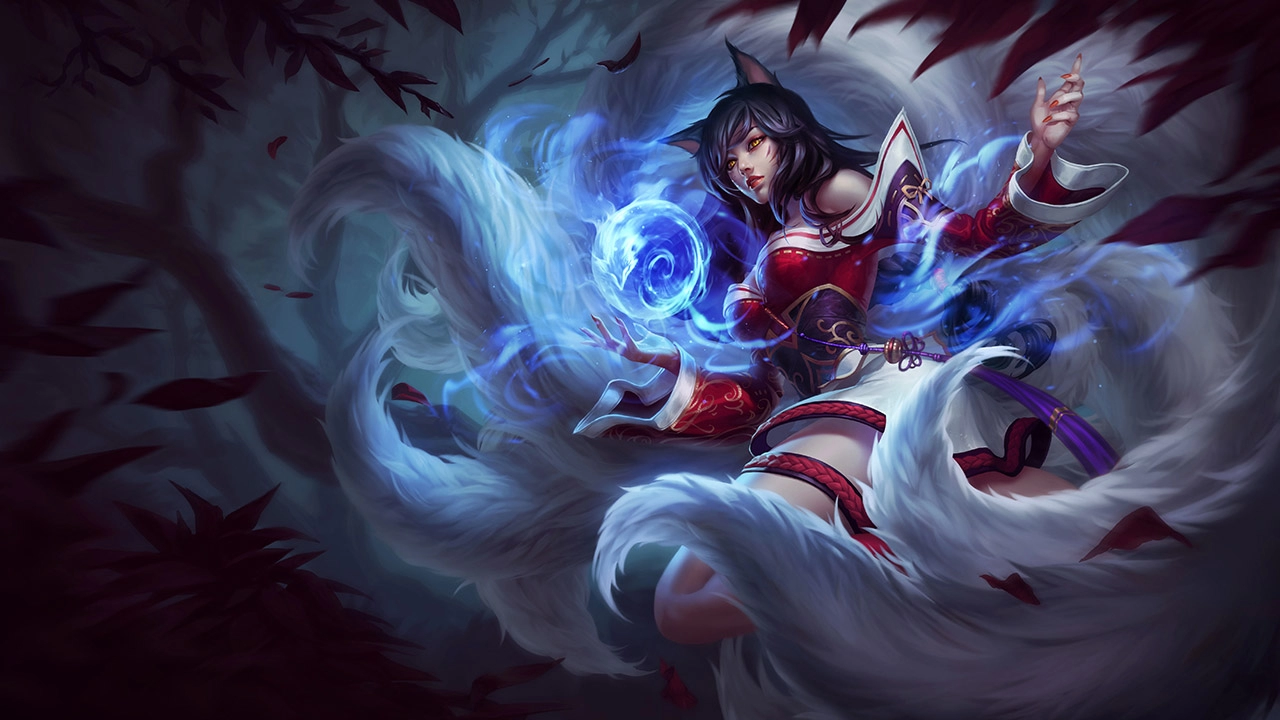 Glossary of Terms I used
CC(=Crowd Control) is when disable the enemy's movement and/or ability to attack. Soft CC is when you can't move, but are able to attack like in root for example. Hard CC is when you't do anything like in Charm, stun and airborne
Cancel Animation is when you make the animation of an attack shorter, by using another ability for it.
AP stand for Ability Power and is Ahri's and of other Mages way of getting stronger. There's also Ad, but I'll explain that when I do a guide for an AD champ
Magic Penetration is a counter for tanks or champs in general who built MR in the match so that you makes less damage.
ADC stands for Attack damage carry and is a very important role. For more info just ask me on Discord, in the server in general or watch on YT a Beginner's guide for WR.
Comments
Look at the nice things other people said!