The Only Riven Guide You'll Ever Need
by RobJobs
[2.6a] The Only Riven Guide You'll Ever Need
Due to an extensive amount of combos and animation cancels, video demonstrations are uploaded via Imgur and not YouTube for faster page load speed, which may result in some users being unable to see thumbnails and/or loading videos of lower quality. If that's the case, you can instead check the 4 minutes YouTube video linked to this guide in the sidebar or at the end of the guide for mobile users.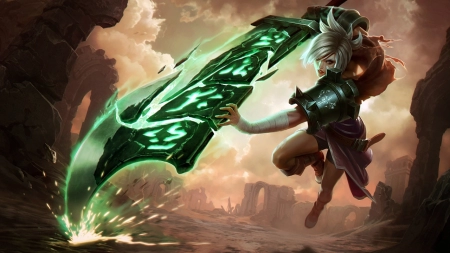 Patch 2.6a
March 08, 2022 13:17
The Only Riven Guide You'll Ever Need
Learn how to outplay and outthink your opponents with this in-depth Riven guide. Designed for seasoned players, it will teach you everything there is to know about the highest skill cap champion of League of Legends.
Pros
Riven has one of the highest skill ceiling in the entire game. If fully mastered, she is nearly unstoppable.
Riven is an all-rounder that can engage, splitpush, peel, assassinate, and so on and so forth. While she may not excel in one aspect in particular, she is extremely versatile and can adjust her playstyle to fit her team's needs.
Riven's kit allow her to stick to targets and chain cc them with little room for counterplay while still dealing massive damage. This makes her a very deadly threat, especially when she has Flash up and has the potential to instantly AoE stun multiple enemies.
Due to her massive skillcap, Riven has a lot of outplay potential. At the highest level, she can win even against her known counterpicks with perfect play. None of her matchups are straight up unwinnable.
She has very good AD scaling and will become hard to deal with once she gets high AH. She also has one of the strongest level 1 and level 5 powerspikes.
Riven counters every assassin and can be used as a strong counterpick in the midlane.
Cons
Riven's high skill ceiling requires an extensive amount of practice to reach. While she seems to have a very simple kit, Riven has the greatest amount of unique combos and creative ways to deal damage out of every champions. It is therefore impossible for a new Riven player to make full use of her potential.
Since half of Riven's abilites are dashes, she is vulnerable to just about every form of cc there is.
Riven has no built-in armor penetration or true damage. Since she relies entirely on AD and does not benefit from AS and on-hit items such as Botrk, she can easily get countered simply by stacking armor. In fact, rushing Plated Steelcaps alone can prevent someone from getting one shot during the early and middle game.
Nearly all of Riven's Baron Lane matchups are skill dependent and require prior experience. She can easily be punished if she mess up, get behind or doesn't make use of her powerspikes.
She can get countered easily especially if both players are at equal skill level. As per stated above, Riven often needs to outplay mechanically just to stay on equal grounds. Securing a lead requires very accurate play, something that isn't achievable for casual Riven players.
Despite having bruiser itemizations, Riven is one of the squishiest Baron laners with no innate sustain and poor base defensive stats. This makes her very easy to shut down if she ever get cc'd and can't use any of her dashes.
Riven Build
Best Build Guide for Riven
Bruiser Build






ER Build






ER Ghostblade Build






Crit Build






Lethality Build






Glass cannon build






Item Build Description
Additional information on the items
STARTER ITEMS
Long Sword : Grants bonus AD and should always be purchased over any other items. Your level 1 all-in will be much stronger with Long Sword compared to the alternative starting options. Ruby Crystal which builds into Black Cleaver isn't enough to tank even one ability, and therefore should not be picked even against poke matchup. 
FIRST RECALL
Caulfield's Warhammer : Along with its bonus AD, it also gives bonus AH which will helps you use your abilities more often and allows you to use extended Broken Wings easily in the early laning phase. This item builds into both Black Cleaver and Essence Reaver , depending on which build you're going for.
Serrated Dirk : You can rush this item even if you don't intend to buy a full lethality item. For only 1000 gold, you get 20 AD and 10 armor penetration. This can make your early all-ins much stronger and help you secure a strong advantage. If you don't want to buy Youmuu's Ghostblade or Duskblade of Draktharr , you can sell this item later on once the 10 armor penetration is no longer relevant. 
Boots of Speed : Buy this if you have an extra 500 gold and can't spend it toward your first item.
EARLY BOOTS
After getting your second item, you should always buy a mid tier boots before going for your third item. Not only are they cheap, but they also have excellent passives that can be used to counter the enemy team. 
Ionian Boots of Lucidity : Only buy this if you're snowballing very hard and do not need armor or tenacity, or if you're building crit & lethality. Otherwise, the two other options are usually far better.
Mercury's Treads : Since Riven is very weak to cc and relies on dashes to fight, having 35% tenacity is extremely helpful. 
Plated Steelcaps : If you're against an AD matchup or if you're against an AD heavy team, you should always buy this for the much needed 15% reduced damage from basic attacks. If the enemy team has mixed damage and doesn't specifically favour AD, Mercury's Treads becomes a better option since it also reduces the amount of cc you receive.
After you get your core items, or if you need to counter a certain champion, you can then purchase an enchantement.


CORE ITEMS
ITEM POOL
APPEALING ITEMS THAT YOU SHOULD AVOID
ENCHANTMENTS
There are only 3 enchantments that you should ever consider:
Teleport Enchant : A staple enchantment for Baron laners. Depending on the state of the game, you can get it as a third item for early cross-map plays. Since the Baron lane is pretty far from the biggest teamfight area, the Dragon pit, having Teleport Enchant will let you fully enjoy wave management techniques before coming to the rescue.
[stasis enchant]: If Teleport Enchant isn't needed, you should always be going for [stasis enchant]. If used correctly, you can dodge powerful abilities and cc chains, which can often make it a game changer in many fights.
Quicksilver Enchant : Only go for this enchantment over [stasis enchant] if the enemy team has powerful single cc abilties. Otherwise, the option to become untargetable for 2.5s is just that much better.
Other enchantments:
Protobelt Enchant : This enchantment seems interesting but is in reality very unnecessary. There is no reason you should pick an extra dash when you already have 4 over game changing actives.
Gargoyle Enchant : A very situational enchant that gives you massive sustain for a short duration in exchange for decreased damage. Some players have found decent use for this item, but it shouldn't be constantly picked over Riven 's more powerful alternatives.


FULL BUILDS EXAMPLES
The proposed 6 builds should only act as examples and should not be slapped every games without situational modifications.
OTHER SITUATIONAL BUILDS
Engage Build: After building Black Cleaver and Death's Dance , you can rush Guardian Angel which allows you to all-in and continue fighting in the event that you get deleted before your team follow up quickly enough. See Playstyle Breakdown for more information.
Tank Build: After building Black Cleaver and Death's Dance , you may start to look for extensive defensive items depending on the enemy team comp. Remember that both Maw of Malmortius and Sterak's Gage share the same Lifeline passive, so make sure to never purchase both at once. See Playstyle Breakdown for more information.
Support Build: If you're duoing with a friend, you can try this borderline troll build in the Dragon Lane. The idea is to stack defensive items and make use of your cc to peel for your adc, but by sacrificing damage since you won't have enough gold to buy any of the normal bruiser items. Here's the build: Sunfire Aegis > Gargoyle Enchant > Abyssal Mask > Thornmail > Sterak's Gage > Protector's Vow with Aftershock . I won't go too much into details as to how you should play this and how the build work since it isn't really a viable competitive pick, but remember that your goal is to keep your adc alive, and make use of your cooldowns to do so while providing as much team wide utility as possible.
Riven Runes
Best Runes for Riven
Keystone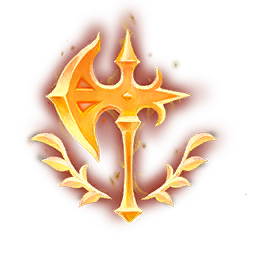 Conqueror
Domination

Brutal
Resolve

Hunter Titan
Inspiration

Hunter Genius
Keystone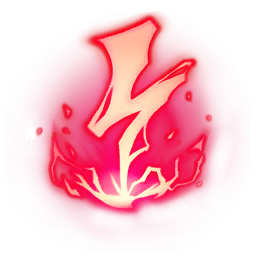 Electrocute
Domination

Brutal
Resolve

Hunter Titan
Inspiration

Hunter Genius
If you're building crit or lethality, you can swap

Conqueror with

Electrocute . Since

Electrocute is stronger than

Conqueror in the early game, you will have an easier time securing leads with the bonus burst damage it provides. Riven's kit makes it very easy to proc

Electrocute , since most of her combos have at least 3 instances of damage.
Keystone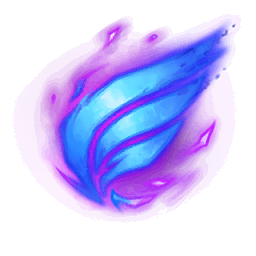 Phase Rush
Domination

Brutal
Resolve

Hunter Titan
Inspiration

Hunter Genius
An alternative to

Electrocute is

Phase Rush . If you're building crit or lethality, most of the time it's either because your opponent is squishy or because you're faker and you're playing

Riven mid. In both of these cases, often your opponent happens to be ranged, and with

Phase Rush you will be able to trade much easier by using more abilities to gap close, retreating only with the bonus movement speed. This can gives you more leniency in melee vs ranged matchups if you have difficulty dealing with them. 
Skill Order
How to distribute skill points





Summoner Spells
When to take which summoners
Flash
A must have in every scenario. Not only is it extremely versatile, but it is also required in many advanced Riven combos.
Ignite
Gives kill pressure and reduces target healing for 5 seconds. Until you get to buy an Executioner's Calling, this can act as an alternative for applying Grievous Wounds. It will also help you win level 1 trades and early skirmishes.
Smite
Must have if you're playing as Jungle. In general, you want to upgrade to Red Smite for a stronger duelling, but if you get kited a lot Blue Smite can also work.
Exhaust
Pick if against a Tryndamere. Not absolutely necessary, but it can help you survive against all-ins especially at level 5. Alternatively, you can go for Ignite to secure a kill after Undying Rage runs out. Read matchup section for more info.
Riven Matchups & Counters
Detailed information on how to play matchups and counters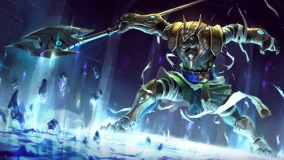 Easy
Nasus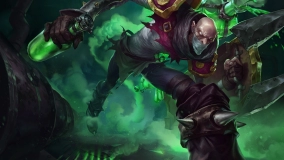 Easy
Singed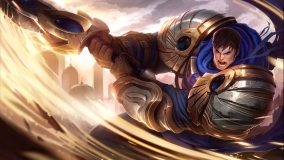 Easy
Garen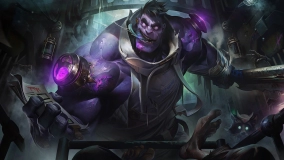 Easy
Dr. Mundo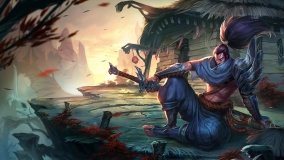 Easy
Yasuo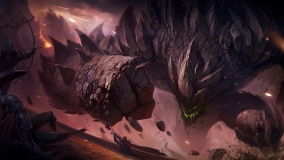 Easy
Malphite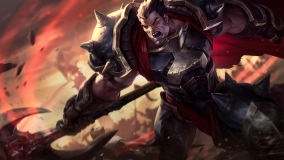 Hard
Darius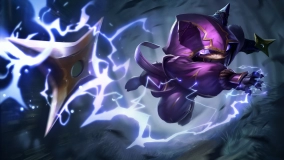 Hard
Kennen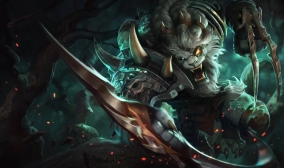 Skill
Rengar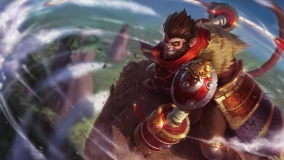 Skill
Wukong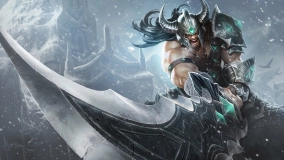 Skill
Tryndamere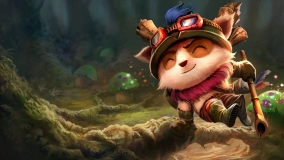 Skill
Teemo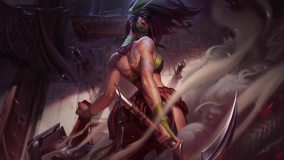 Skill
Akali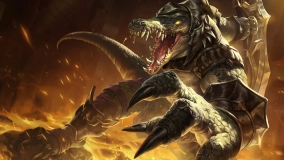 Skill
Renekton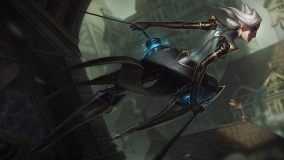 Skill
Camille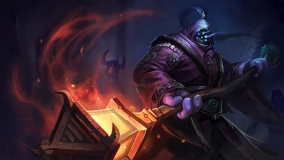 Skill
Jax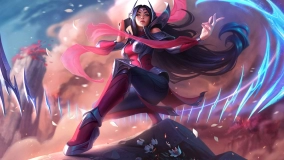 Skill
Irelia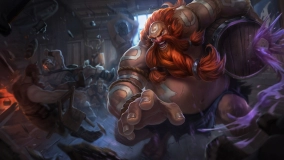 Skill
Gragas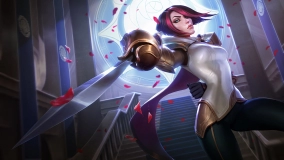 Skill
Fiora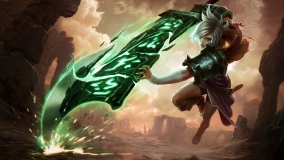 Skill
Riven
Your goal in this matchup is to abuse him before he outscale you. This means that you must prevent him from farming as much as possible. Once he starts to outscale, you will no longer be able to fight him and should look for teamfights and map presence instead.
At all times, you should look to freeze the lane, unless he's gone and you can shove it and crash it into his tower before he comes back to lane. If you can freeze the lane, regardless of where, make sure you harass him whenever he walk up to farm. You can tank

Spirit Fire ; save

Valor for

Siphoning Strike . If

Nasus uses

Wither , do not use basic attacks and only use your abilities. Buy an early

Executioner's Calling .
Level 1
Let both minion waves hit each other before walking up and zoning

Nasus . If he stays, all-in. Otherwise, keep walking up even if you might miss out on cs. Only back off when the second wave is coming to avoid taking minion aggro. You can also extend

Broken Wings in bush to all-in with third

Broken Wings .
Level 2
You can take

Ki Burst for additional damage when harassing. As per mentionned above, there is no need to block

Spirit Fire unless he's going AP, in which case

Spirit Fire will deal a huge amount of burst damage. 
Level 3-4
Keep zoning

Nasus away. If he decides to last hit with something other than

Spirit Fire , go for a short trade. All-in only if he's low, otherwise he can use

Wither and trade back.
Level 5
If you've been playing the early levels correctly, you should get level 5 first or even be ahead by an entire level or two. You can now let the wave push toward your tower, and once

Nasus get far from his tower you can all-in with [ignite]. Keep abusing your early game advantage until he gets

Trinity Force and start to scale, in which case you want to buy

Teleport Enchant for cross-map plays.
Ressources
Comments
Look at the nice things other people said!