They won't rise again
by DandyGuy
[3.1a] Lucian Guide - They won't rise again
Much appreciated for making this the Guide of the Week! As promised, the Baron and mid lane match ups have started to arrive! I will be writing the rest later on. Just remember, some will call it overpowered, I call it "AD diff."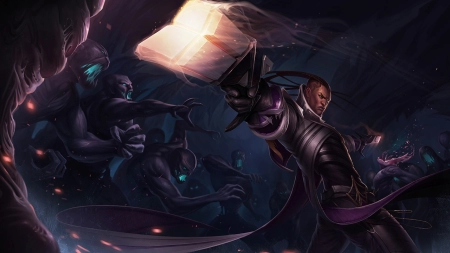 Patch 3.1a
April 18, 2022 22:11
They won't rise again
A pretty in-depth guide on Lucian from his skills, their usage, combos, build paths, laning tips, and explanations as to why the options provided are the best.
Pros
One of the most mobile ADCs in the game
High skill ceiling
Can solo lane well
One of the best kiting ADCs regardless of build path
Very good early game
Cons
You can only really build damage, aka you die easily
Very vulnerable in lane if dash is on cooldown
Hard to master/implement combos
Very reliant on abilities for damage
Lucian Build
Best Build Guide for Lucian
Longsword start for life

The "Always good" build (outdated)






The "I hate solari chargeblade" build






New optimal path






The hush hush OTP strategy



Item Build Description
Additional information on the items
Starting items
There really isn't much to explain on this, regardless of your build or matchup, you should ALWAYS start

Long Sword . 
---
The Always good build (OUTDATED)
For starters, "Why is this always good?" This build, in comparison to any other options provided, is good regardless of what you are fighting and no matter your match up as well.

Navori Quickblades are a fantastic item for Lucian both for it's cooldown reduction and allowing you to get multiple abilities off in a fight whereas other builds only allow you to really get multiple

Relentless Pursuit /dashes in a fight.

Solari Chargeblade also allows you to get 100% critical strike chance with only 3 critical strike items at the cost of needing to constantly use abilities. Paired with

Navori Quickblades for the constant ability resets and Trio'd with

Infinity Edge for an extra kick in damage, you turn into a hard to kill yet turbo DPSing monster. Topped off with

Serylda's Grudge to turn your

Piercing Light ,

Ardent Blaze , and

The Culling  into nasty slows that make your damage inescapable. A

Guardian Angel as the cherry on top in preparation for the game ending fights. As a note, you can replace

Guardian Angel with a

Blade of the Ruined King anytime GA is on cooldown.
---
The I hate Solari Chargeblade build (Not necessarily outdated but not optimal)
To be entirely honest, this could also be called the "I want

Essence Reaver !" build too, but that doesn't quite roll off the tongue as well.

Essence Reaver is a great item for Lucian, don't get it twisted, however in the long run,

Navori Quickblades at the time this guide is being written simply is more useful for Lucian and is also cheaper. This allows him/you to hit important item power spikes faster, playing further into Lucian's lane-bully style. If you really like Sheen procs/Spell blade styles, this is the build for you.
---
Build tips depending on comps
These are useful tips for considering what changes to your builds on the fly if you are fighting against comps centered around different styles of champions.
Fighting champs that heal/

Sona or

Soraka ? - Replace

Serylda's Grudge with

Mortal Reminder for healing reduction
Fighting against assassins/

Zed haunts your nightmares? - Upgrade your boots to a

Stasis Enchant after your first item if you're worried about them or whenever you have 800 gold lying around AND go either

Mercury's Treads if they are an AP assassin or

Plated Steelcaps if they are an AD one.
Fighting against hard Crowd Control? - Upgrade your boots to a

Quicksilver Enchant after your first item if you're worried about them or whenever you have 800 gold lying around AND go

Mercury's Treads to shave off some time being rooted or stunned.
Fighting a lot of AP-based champions? - Go

Mercury's Treads for your boots and replace Serlyda's with a

Wit's End . That extra Magic Resist from both of those will buy you that extra health you need to survive and/or kill them before they kill you. 
Not worried about anyone in particular/are a beast at using mobility tools? - Upgrade your boots to a hot

Protobelt Enchant for that extra dash and extra chances to style on fools.
PATCH 3.1 UPDATE
Pour one out for Solari Critblade, the reason this build worked is officially patched out.

Solari Chargeblade no longer gives 50% crit chance on ability use anymore, thus killing the 100% crit chance with 3 items dream. This change came as a complete surprise in terms of actually happening but also makes full sense as to why it did due to the non-Spellblade/non-ADC champs abusing the crit chance on it. Luckily, most of the matchups haven't changed but the build path as shown is effectively shot. Here's the new build path I believe is optimal for Lucian as of writing this. (Patch 3.1a)
NEW OPTIMAL PATH
What has changed? - Long story short; Solari out, Essence reaver/Storm razor in. With

Solari Chargeblade 's rework and

Essence Reaver getting some love the last few patches, it's now a good idea to return to building it first item. Don't get it twisted,

Navori Quickblades is STILL optimal on Lucian, but when you build it has changed. The new path is...

Essence Reaver into

Ionian Boots of Lucidity into

Stormrazor into

Navori Quickblades into

Infinity Edge into

Guardian Angel (replacing GA with an armor pen item when it is on cooldown).
Navori rush dead? - Easily put, yes, Navori first item is pretty dead on Lucian. Part of what made Navori rush so good on Lucian was that your 2 item spike was INSANE due to the CDR and 75% crit chance, allowing you to sling abilities like crazy at just 2 items, and your 3 item spike being even more powerful. Navori starts becoming efficient at 75% crit chance but really needs 100% to work, so you instead just get it 3rd to take advantage of its stats and passives. 
Stormrazor on a spell blade ADC? - It is that good/that worth it to build, yes. It is the only crit item in the game right now that gives attack speed and AD, plus it avoids the headache of other crit items where you might get stuck building a

Cloak of Agility , which is horrible until you have 2 completed crit items. This item will not disappoint.
The secret Lucian OTP pre-mid game strategy
For a little extra background on this, I am a big

Zed player and one of the things I pioneered until it got nerfed was the "Double dirk into Lucidity boots" strat. There are very few champs in the game where building 2 of the same tier 2 item is ever worth it, but the ones that it is usually can do gangbusters with them. Something I've been experimenting with, to a large degree of success, is to skip finishing the

Essence Reaver and instead buy 2

Caulfield's Warhammer along with

Ionian Boots of Lucidity , then continue building as usual (ER, stormrazor, navori, etc.). It's a HUGE 45 ability haste and 50 AD spike for

Lucian , both of which are integral to his kit. From my experience, those stats are purely better than just having the completed

Essence Reaver . It's 10 more AD, 20 more ability haste, and tier 2 boots all for 150 more gold and the passive/crit from ER doesn't measure up as well. Plus it leads to smooth power spikes throughout the game as well.
Lucian Runes
Best Runes for Lucian
Keystone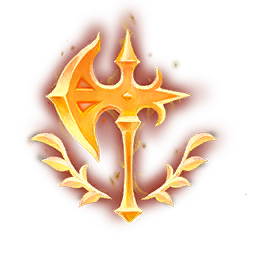 Conqueror
Domination

Brutal
Resolve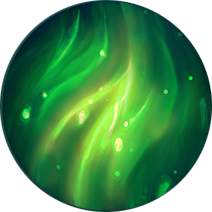 Second Wind
Inspiration

Sweet Tooth
If you are confident in your laning abilities and simply want more damage throughout the game,

Conqueror is your go to. If you believe you're going to have a rough laning phase or are a little bit more new to Lucian,

Fleet Footwork is always a safe choice.
---
Secondary runes
Red

Brutal - Almost always useful and the best rune for being a lane bully. Champion is great, sure, but it's too risky for my liking and free stats from Brutal is free stats.

Hunter Vampirism - If you think you'll have an easy lane or are confident in your solo lane skills, this can be a great rune to take as 7% lifesteal can be a life-saver at all points of the game. Can be a little difficult to get the full value in some games.

Gathering Storm - Great for scaling but absolutely useless during lane phase, which hinders our ability to take advantage of our good early game.
Green

Bone Plating - Wonderful choice against assassins or champs that are very reliant on blowing all their abilities on you at once. There's a good chance this rune could save your life against bursty champions later in the game.

Second Wind - If they're a poke-focused champion, this rune is your best friend. Can single handily get you through lane if you know what you're doing.

Hunter Titan - Similar to Hunter Vampirism, great to take if you are confident in your lane. 100 extra health and 20% tenacity can be the difference between life or death in certain scenarios, but it can be slightly difficult to reach the full power of this rune.
Blue

Mastermind - Can work wonders if you know how to effectively use this rune, but can only be useful if you actually can go for towers and dragons/barons/rift heralds.

Hunter Genius - Ability haste is great on Lucian, but this rune has the same limits as Vampirism and Titan in the sense that it can be hard to get the full value quickly if you're not familiar with concepts such as rotations.

Sweet Tooth - It's more healing for your only health-restoring option in lane without

Fleet Footwork , it's almost a minion wave worth of gold, and can allow yourself to pick up 60 gold anytime you see a free Honeydew plant. What is there not to like?
Keystone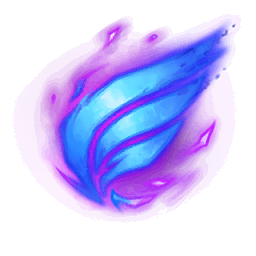 Phase Rush
Domination

Brutal
Resolve

Hunter Titan
Inspiration

Sweet Tooth
If you want a little more utility in your main rune and want more kiting/mobility at the cost of either more damage with

Conqueror or sustain with

Fleet Footwork , try out

Phase Rush for a little more style in your gameplay.
Skill Order
How to distribute skill points





Summoner Spells
When to take which summoners
Flash
It's flash. Generally you should always be taking this, as it is the most flexible Summoner spell in the game. If you didn't know that, you do now at least.
Heal
The ADC special. It's never strictly bad to take heal but it's fallen out of the meta as of this guide's drafting for Barrier/Exhaust.
Barrier
A more selfish heal and arguably better than heal as of the moment this guide was being written.
Ignite
Solo-laner's delight. If you're playing a solo lane that's not a bad match up in lane, this is your kill-security.
Combos
Learn how to maximize the champions potential
Lucian Matchups & Counters
Detailed information on how to play matchups and counters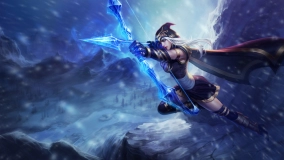 Easy
Ashe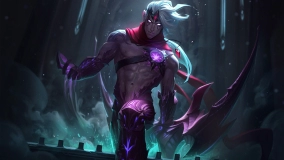 Easy
Varus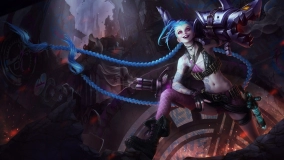 Easy
Jinx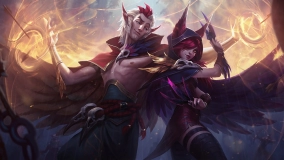 Easy
Xayah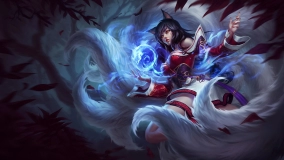 Easy
Ahri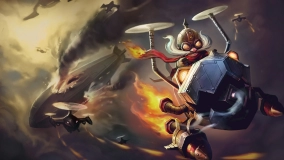 Easy
Corki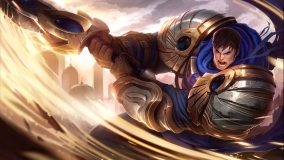 Easy
Garen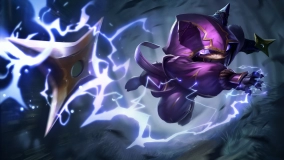 Easy
Kennen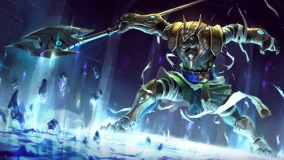 Easy
Nasus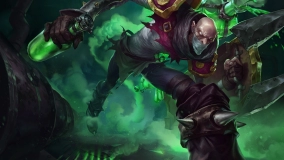 Easy
Singed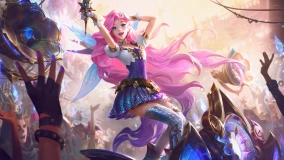 Easy
Seraphine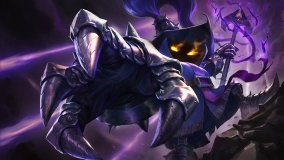 Easy
Veigar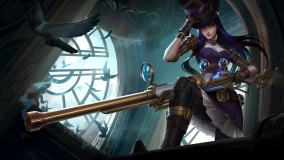 Medium
Caitlyn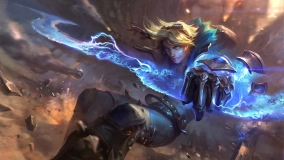 Medium
Ezreal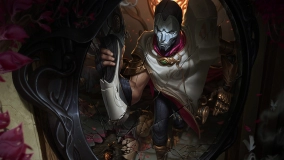 Medium
Jhin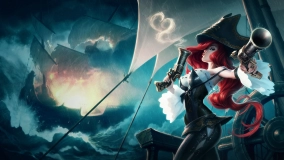 Medium
Miss Fortune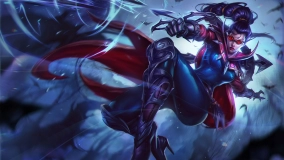 Medium
Vayne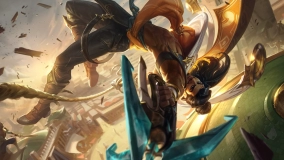 Medium
Akshan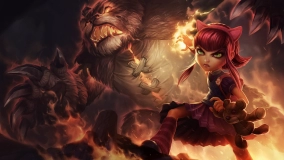 Medium
Annie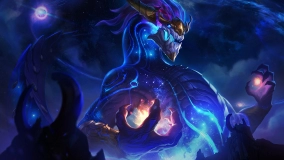 Medium
Aurelion Sol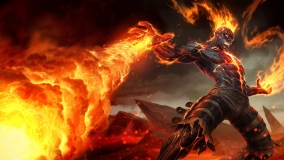 Medium
Brand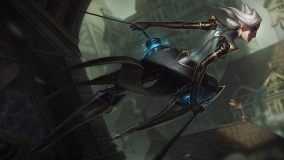 Medium
Camille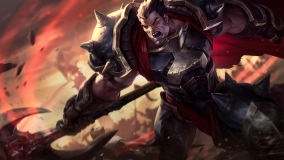 Medium
Darius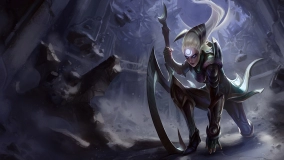 Medium
Diana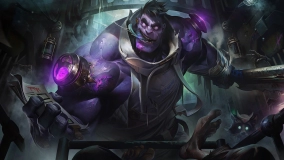 Medium
Dr. Mundo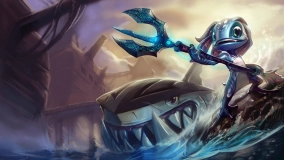 Medium
Fizz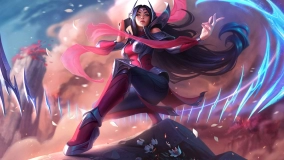 Medium
Irelia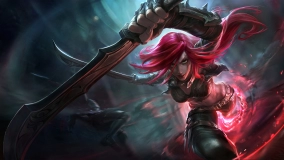 Medium
Katarina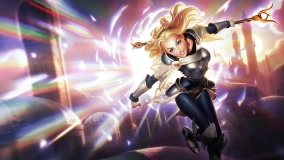 Medium
Lux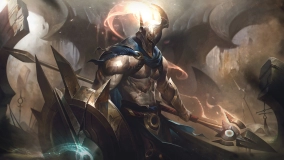 Medium
Pantheon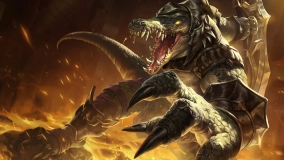 Medium
Renekton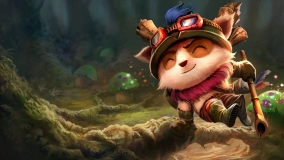 Medium
Teemo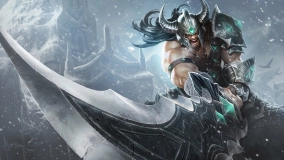 Medium
Tryndamere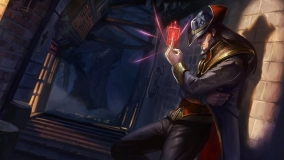 Medium
Twisted Fate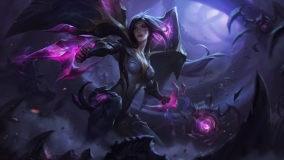 Hard
Kai'sa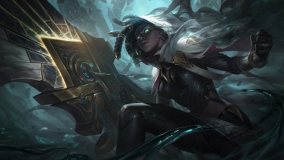 Hard
Senna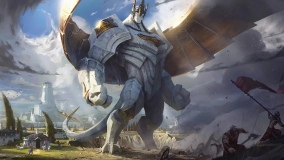 Hard
Galio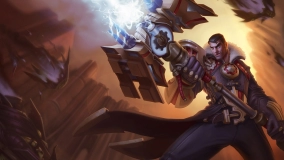 Hard
Jayce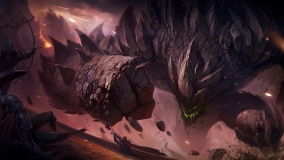 Hard
Malphite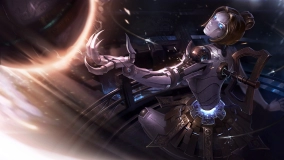 Hard
Orianna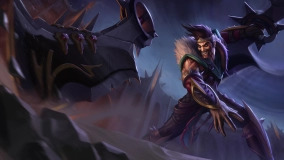 Skill
Draven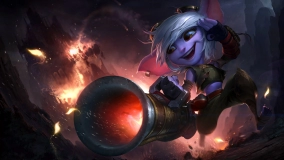 Skill
Tristana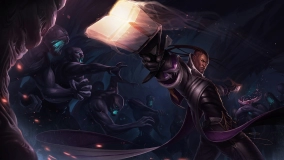 Skill
Lucian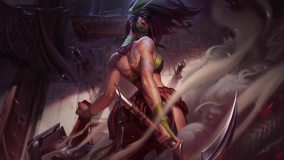 Skill
Akali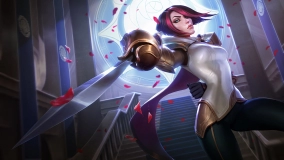 Skill
Fiora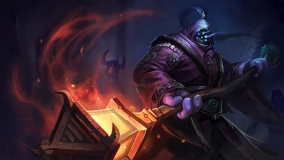 Skill
Jax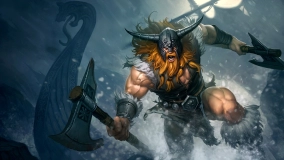 Skill
Olaf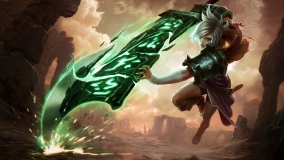 Skill
Riven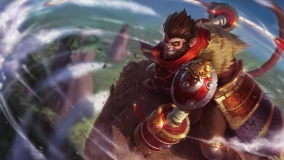 Skill
Wukong
The poor Ice queen just doesn't do much damage until it's too late and you've killed her in lane 3 times. So long as you play around her

Enchanted Crystal Arrow past level 5, you really shouldn't have problems against her. That being said, you can still have a rough time when she is paired with supports that are good at preventing you from exerting your lane-bully status.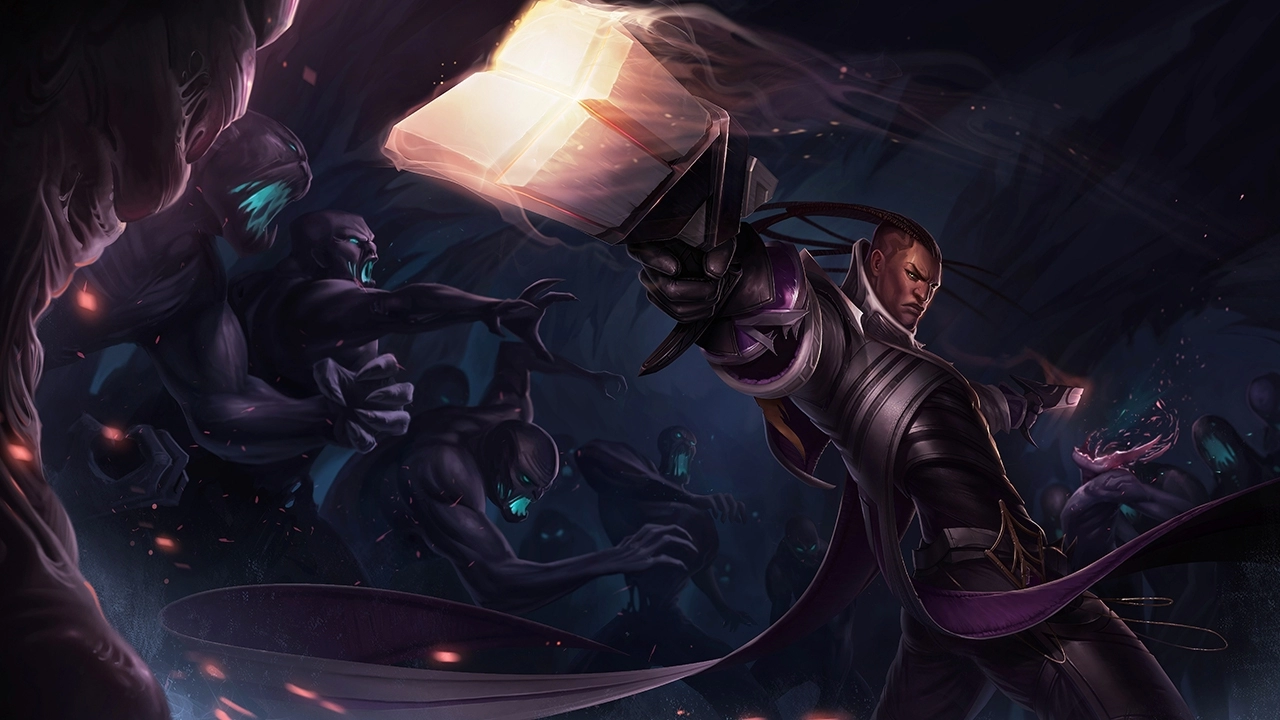 Lane phase
The most important thing about your laning phase in general in dragon lane is assessing the kind of lane you're going into. For example, if you have a

Soraka on your team and the enemy dragon lane consists of

Draven and

Leona , you are playing into a bully/kill lane. Their whole thing will be for you to make a mistake so

Leona can root, stun, and watch you get axed to death by

Draven . So your goal will be to take trades you can and let

Soraka attempt to poke them out with her abilities and heal any small hits and trades

Draven gets off. 
Another example is if you're fighting say

Ezreal and

Lux and your support is

Lulu . Neither of these champions in the early game can afford to take super extended fights, but their poke game is very strong, whereas

Lulu can both poke back and provide you shields while also having either CC or attack speed/movement speed with

Whimsy , so it's all about taking fights when you can and playing around not just their cooldowns, but yours and

Lulu 's as well.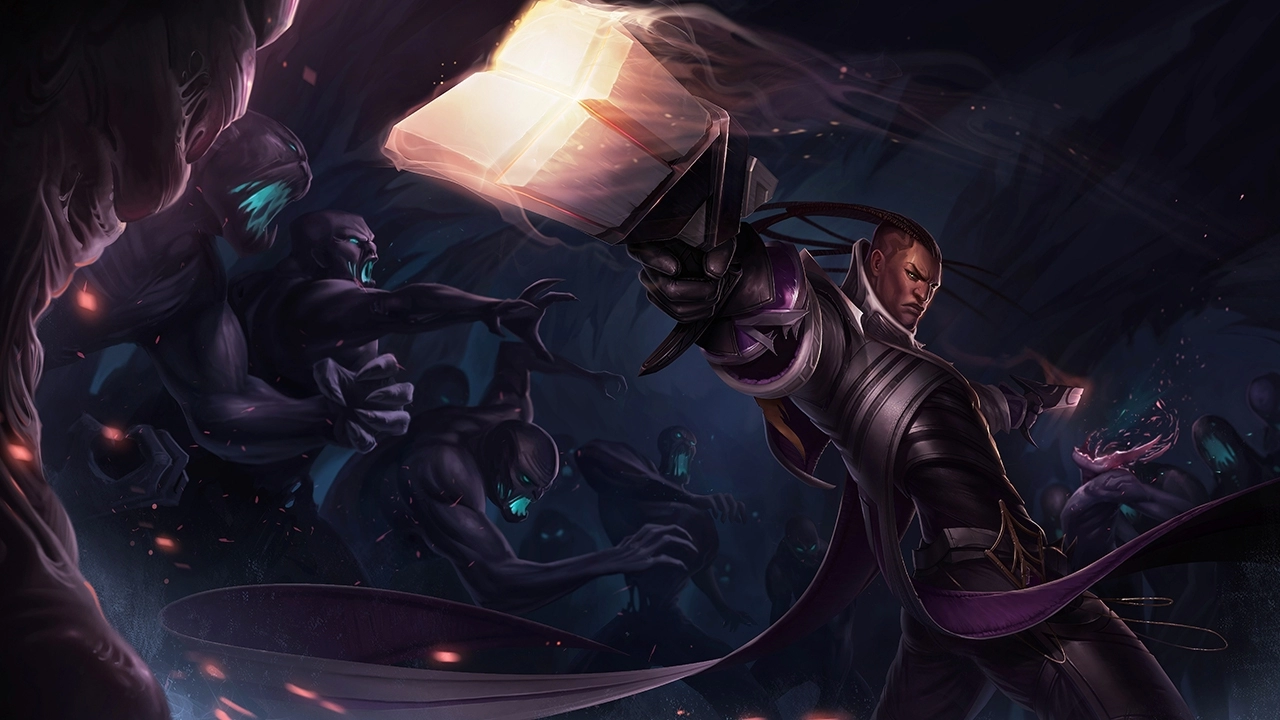 Laning/general tips
Use Piercing Light 's long range to poke out your lane opponent whenever you can. Throw the Lightslinger at them as well if you can swing it.
Relentless Pursuit is best saved to avoid the enemy's skill shots so you can then retaliate with more damage, but it can be used for nasty quick trades if you believe you can get away with it.
Get a ward in the brush closer to their tower in lane to alleviate some pressure that comes from not knowing their exact positioning. This can be priceless against supports like Leona , Thresh , and Blitzcrank .
If you are ever trying to clear/shove a wave as fast as possible, try to aim your Piercing Light to hit as many minions at once as possible. If the wave hasn't met your minions yet, all 4 of them will be perfectly lined up to hit them all at once.
Remember that The Culling also counts as an ability for Lightslinger , so you can potentially cancel the ult early for another double shot if they flash, dodge, or position around it. You would be surprised how often that can be a life saver in certain situations.
Use your wards in general, please.
 Ardent Blaze reveals enemies hit, so you can use this to check brushes/fog of war for bad guys.
Your Piercing Light has a longer and wider hitbox than you think, try it out often in lane to learn how cheesy this ability can be.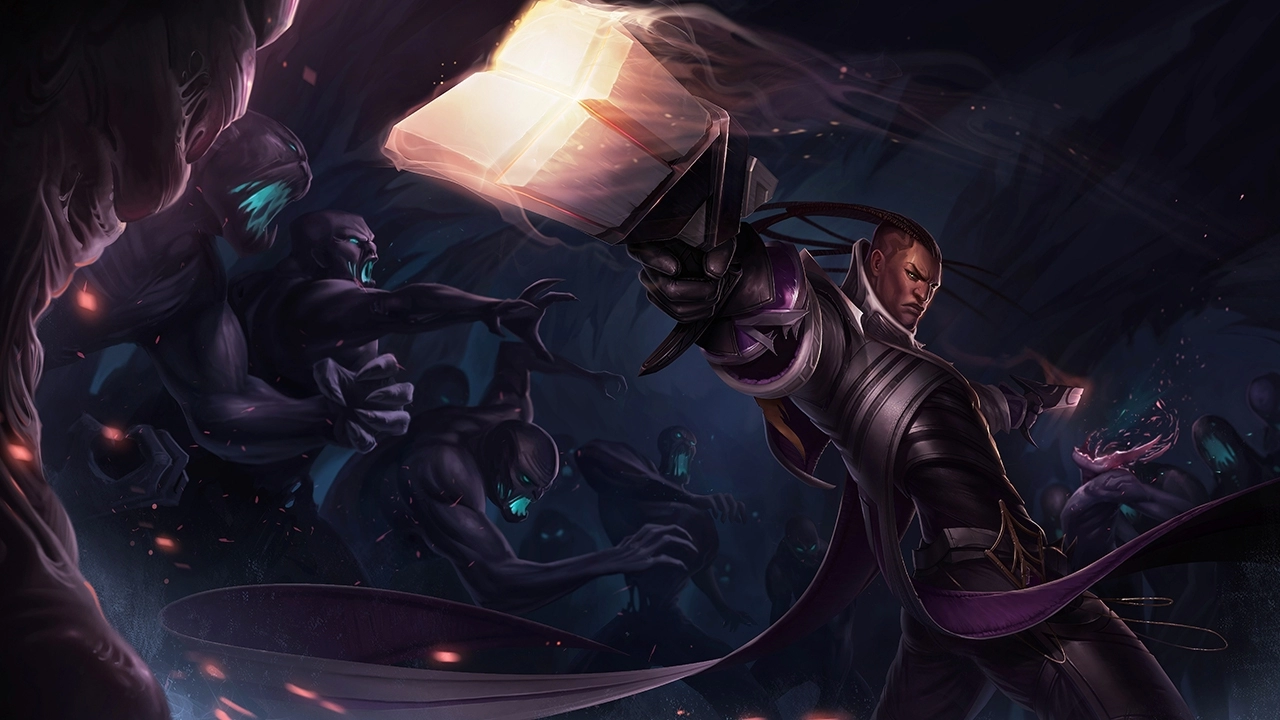 Outside of lane/Late game
As you are the ADC, you never want to be the first one to go in for a big fight. That is the rest of your team's job, your job is to follow up and survive to be able to do as much damage as possible. Keep in mind whether or not you can see people that are important to be aware of, such as enemy assassins, enemy engage champions, or anyone that can practically kill you if they catch you.

Relentless Pursuit will mainly be used to either kite people out or to avoid skill shots that could get you killed if they hit you, you always have your boots enchantment and your summoner spells as a backup should anything go wrong. Be careful on taking fights when said spells or enchantments are on cooldown, as things such as most assassin ults will come back before your

Stasis Enchant does. Remember to watch for minion waves stacking to keep your towers, especially your base ones, from getting destroyed by 5 cannons. 
Comments
Look at the nice things other people said!